By:  Amy Wendt
THE VILLAGE REPORTER
On October 20, 2023, Garold and Jody Keppeler of Edgerton will celebrate an extraordinary milestone in their lives.
As they prepare to celebrate their 50th wedding anniversary, their love and commitment serve as a testament to the power of a strong and lasting partnership.
As teens, the couple did not attend high school together.  In fact, they each went to rival high schools, Garold hailed from Edgerton, while Jody went across the county line to Fairview.
Garold the son of Marvin and Margaret Keppeler, was born and raised on the family farm just outside of Edgerton that has been in his family for over 160 years.
On the other hand, Jody, the daughter of Lowell and Mary Crites, was raised on a farm near Ney from the age of six months old after her father was discharged from the military.
The pair met by chance during the fall of 1972 in the Cattle Barn at the Wiliams County Fair through a mutual friend.
"I was in 4H," remembered Garold. They (Jody and her friend) were just walking through looking at stuff.  They came back the next night and that's when we started talking."
"I didn't even remember her name, I had to call a classmate to get her name and phone number so I could call her."
Shortly thereafter, the two went out on their first date to the movies followed by a bite to eat at Everhart's restaurant which is now Shaffer's on North Main in Bryan.
The Keppelers noted that back in that day, Everhart's was THE place to be after dates and ballgames. The couple soon found that they "hit it off right off the bat."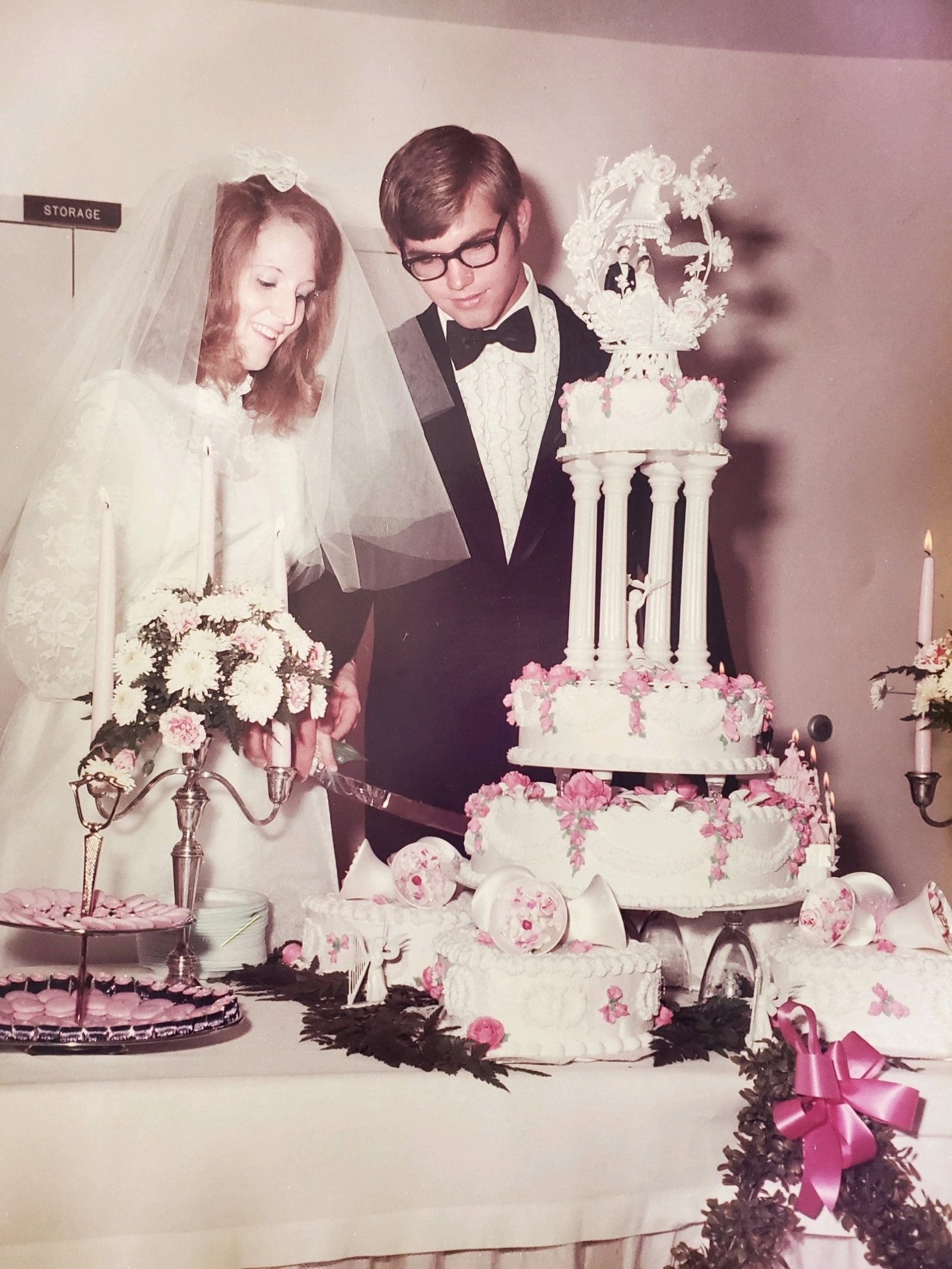 "We shared common (backgrounds and interests.)  We both went to church and we both were into sports," added Jody.
By the spring of 1973, at the age of 20 years old, the two were engaged to be married.
Garold noted that Jody didn't get to choose her ring as many do now. He shared that he picked it out himself and surprised her with it.
The couple recalled the evening well. It was just any other date night and the couple had planned on catching a movie. Before leaving, the two were sitting on the couch at her parents' home.
Referring to the class ring he had given her to wear months earlier, Garold told Jody "You won't need that ring anymore."
At first, Jody was confused by his comment wondering if something was wrong. He then presented her with the ring and popped the question. Of course, Jody accepted his proposal and immediately put the ring on her finger.
Before Jody had the chance to share the good news with her parents, they had already caught wind of the impending engagement.
Filled with excitement, Garold and Jody inadvertently left the ring box on the coffee table in her parents' living room before leaving for the evening.
To their surprise, her parents arrived home before the young couple, and their suspicions of a future wedding began to take shape.
Garold Keppeler and Jody Crites were united in matrimony on October 20, 1973, at the Missionary Alliance on County Road C outside of Bryan where the couple attended church together after their engagement.
The Keppelers live on a part of the original family farm that was purchased back in 1862 by Garold's great-great-grandfather at $7.00 per acre.
Following in the steps of his father, grandfather, and great-grandfather, Garold also began farming and raising hogs.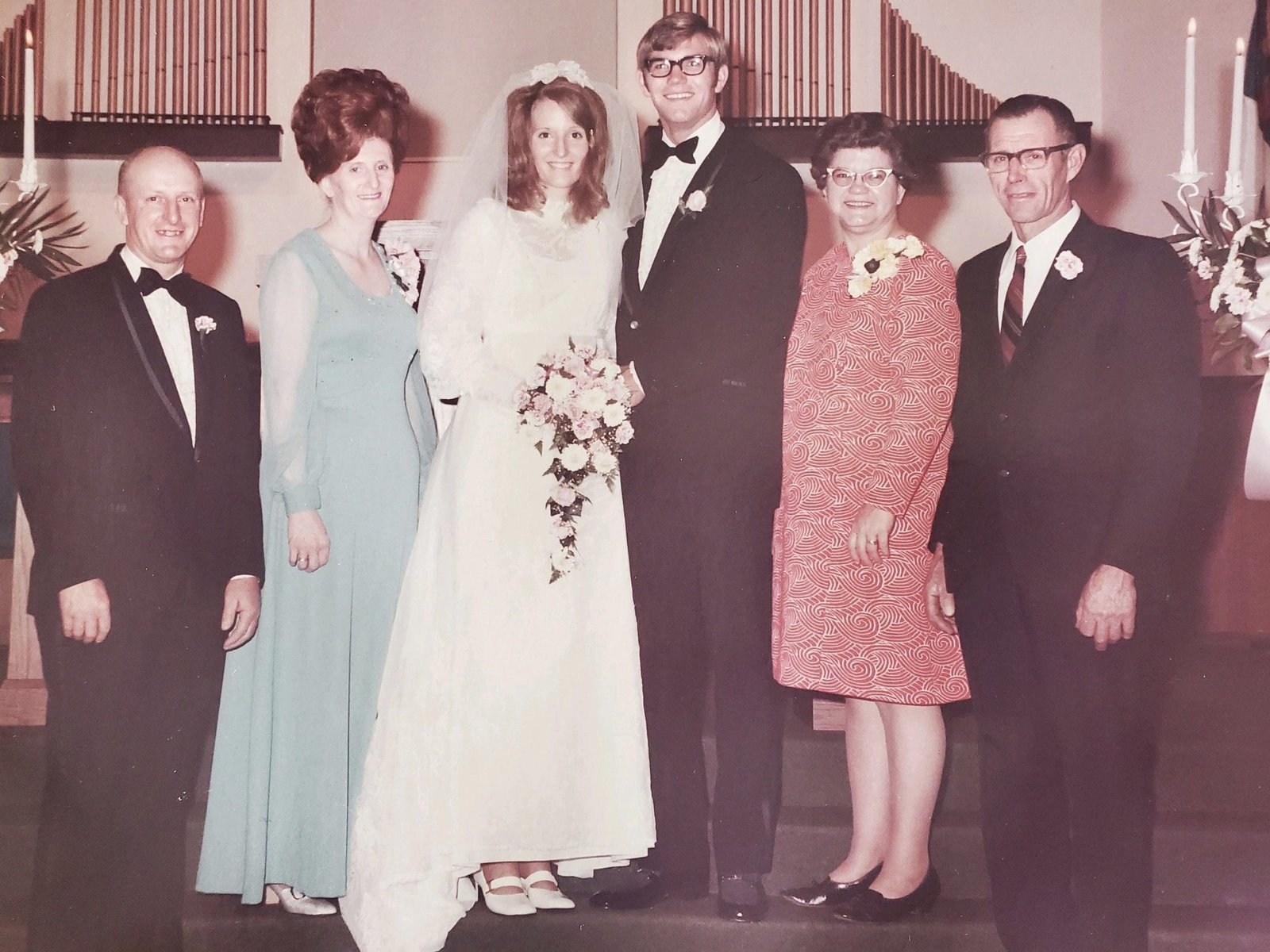 For over 40 years, Garold and Jody have been active with the Williams County Pork Producers organization.
Jody recently finished her 36th year at Edgerton Local School District. She has served as an administrative assistant for the superintendent for a little over 30 years and she has worked alongside seven superintendents over the years.
Like most couples who have been married for nearly a half-century, the Keppelers have many fond memories of their years together.
While they admit that their travels have been limited due to the demands of raising livestock, this couple has managed to steal moments away for themselves over the years.
One of their notable adventures was a trip to the State of Washington to visit Garold's aunt and uncle.
After arriving in Seattle and spending the initial days with Garold's uncle, the couple embarked on a memorable journey through the landscapes of the Pacific Northwest.
While there they checked out majestic redwoods in California and visited the Mount St. Helen museum.
A wonderful highlight of their trip was reconnecting with one of Garold's former classmates, who generously acted as their guide, unveiling the must-see attractions of the Seattle area.
The Keppelers' family has also led them in different directions over the years as family weddings in Cape Cod and North Carolina gave them the opportunities to check out those regions as well.
Couples married for many years are bound to encounter their share of challenges along the way, and the Keppelers are no exception.
As farmers, they faced an especially difficult period during the drought of 1988.  That summer, Ohio experienced one of its worst droughts, with over 40 days of scorching 90-degree temperatures and minimal rainfall.  The devastating impact was felt across farms and the agricultural landscape was severely affected.
Many years later, in 2012 Garold was diagnosed with a non-cancerous tumor on the nerve at the base of his brain which had to be surgically removed.
Jody recalled that health professionals warned that Garold's recovery from such a major surgery might be slow.  However, Garold did not let it keep him down for long and he bounced back quicker than many anticipated.
"God has been very good and has just watched over us," gratefully added Jody.
It's fair to say that after nearly 50 years of marriage, the Keppelers have learned a lesson or two about maintaining a successful marriage as well.
Those lessons they gladly pass on to young couples who are just starting their journey together. They both agree that patience and communication have been keys to keeping their union strong.
"I think too many young couples – I don't think they are patient with each other, and I don't think they communicate – they don't talk things over," explained Garold.
"We've had our "discussions" over the years.  You know, things that we don't always agree on.  That's just the way it is.  But you've gotta talk through things or you will have a big problem."
With another bit of advice, Gerald added, "You can't just love the person, but you have to like them too.  We're each other's best friend."
And the Keppelers clearly both love and like one another's company as Jody shared that the two enjoy date nights every Friday.
Garold and Jody have two children, Lynette and Adam. While in High School, Lynette was known for her basketball skills and earned a full scholarship to college.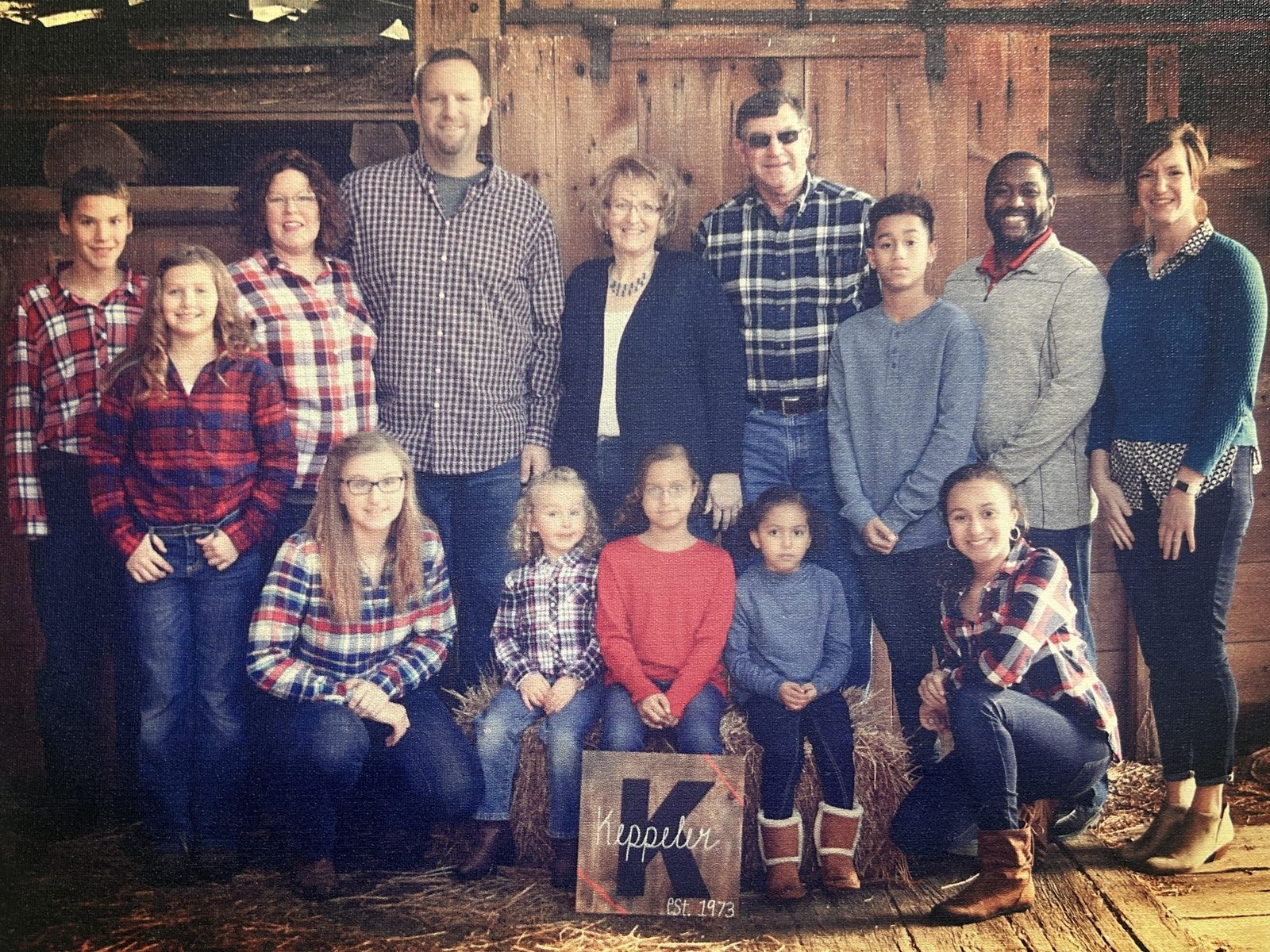 Today, she and her husband Dr. Tyrone Washington, live in Springdale, Arkansas where they both teach at the University of Arkansas.
They have four children who are involved in sports. The Keppelers make quick trips to Arkansas a few times a year to not only visit but also to support their grandchildren in their activities.
Their son, Adam, who was active in 4H as a youth, received the coveted Grand Champion Steer award for his project.
These days Adam, who also continues the Keppeler farming legacy by working alongside his father, lives down the road from Garold and Jody with his wife, Jessica.
Adam and Jessica also own The Black Cow restaurant in Edgerton. They have four children who are also active in 4H and athletics and Garold and Jody cheer their grandchildren on any chance they get by attending their shows and games.
As empty nesters, the Keppelers have made dining out a cherished Friday night tradition. While they enjoy trying new restaurants from time to time, they find comfort and joy in revisiting their favorite familiar eateries.
On occasion, the couple makes a point to take short trips to Shipshewana, Indiana to experience delicious Amish home cooking, unique gift shops, and entertaining shows featuring their favorite genre of music, Southern Gospel.
Mackinaw City, Michigan is another favorite destination that the Keppelers travel to when they have a couple of days to spare for a short trip.
"We love to go to Mackinaw," Jody added.  "I could go up there every year.  You know, it's so relaxing.
When not spending time with family, supporting their grandchildren's athletics and activities, or taking short road trips, the couple simply enjoys being at home on the farm where they currently raise Simmental cattle in addition to their other farming operations.
During favorable weather, you may find them sitting on the swing outside.  In the evenings, they are often enjoying favorite classic TV shows such as The Andy Griffith Show or Gunsmoke.
The Keppelers have exciting plans for their 50th Wedding Anniversary as they hope to travel out west sometime this summer, where they can witness the grandeur of Mount Rushmore and explore the wonders of Yellowstone National Park.
They are also looking forward to celebrating their anniversary in the fall with their family and close friends.
With each passing year, Garold and Jody Keppeler have deepened their love and strengthened the foundation of their marriage.
Their 50th anniversary marks a celebration of their unwavering dedication, mutual support, and countless memories that have shaped their extraordinary journey together.
Amy can be reached at amy@thevillagereporter.com
---