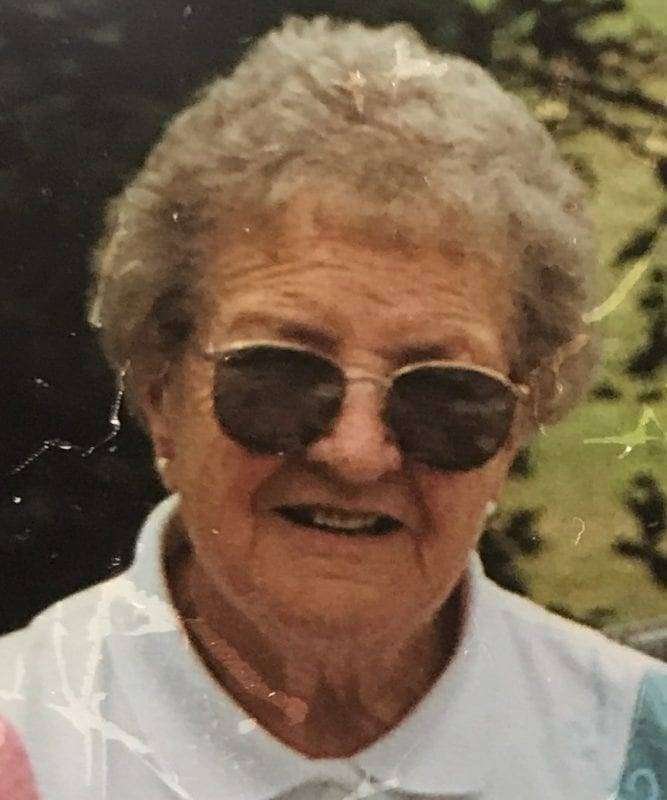 Georgia Ellen "Midge" Clark, age 98, of Stryker, passed away early Saturday morning at Fairlawn Haven Nursing Home in Archbold.
Midge was born in Defiance County, Ohio on September 16, 1918, the daughter of Roy L. and Georgia Marie (Ashton) Davis. On November 22, 1939, she married Alonzo R. "Bob" Clark, and he preceded her in death in 2016. Midge had been a homemaker and helped her husband, Bob, as a bookkeeper in their oil business, the former Clark Oil Company of Stryker. She was a member of the Stryker United Methodist Church.
Surviving is son, Larry (Jean) Clark of Caro, Michigan; daughter, Louise Clark of Napoleon; granddaughter, Jennifer (Mike) Doughty of Petersburg, MI; great-granddaughter, Annabel Lee Doughty of Petersburg, MI, and sister, Marian Hammer, of Defiance. She was preceded in death by her husband, Bob, and siblings, Stanton Davis, Leah Hohenberger, Harold Davis, Helen Hohenberger, and Emerson Davis. Midge was a devoted and loving mother to Louise.
Visitation for Midge will be held from 2:00 P.M. until 6:00 P.M. on Monday, July 24, 2017 at the Grisier Funeral Home in Stryker. The funeral service will be held at 11:00 A.M. on Tuesday at the Stryker United Methodist Church, with the Rev. Dr. James Ernst, officiating. Interment will follow in the Oakwood Cemetery in Stryker.
The family requests that memorial contributions be given to the Filling Home of Napoleon or Quadco in Stryker.
Online condolences may be offered to the family at www.grisierfh.com.