---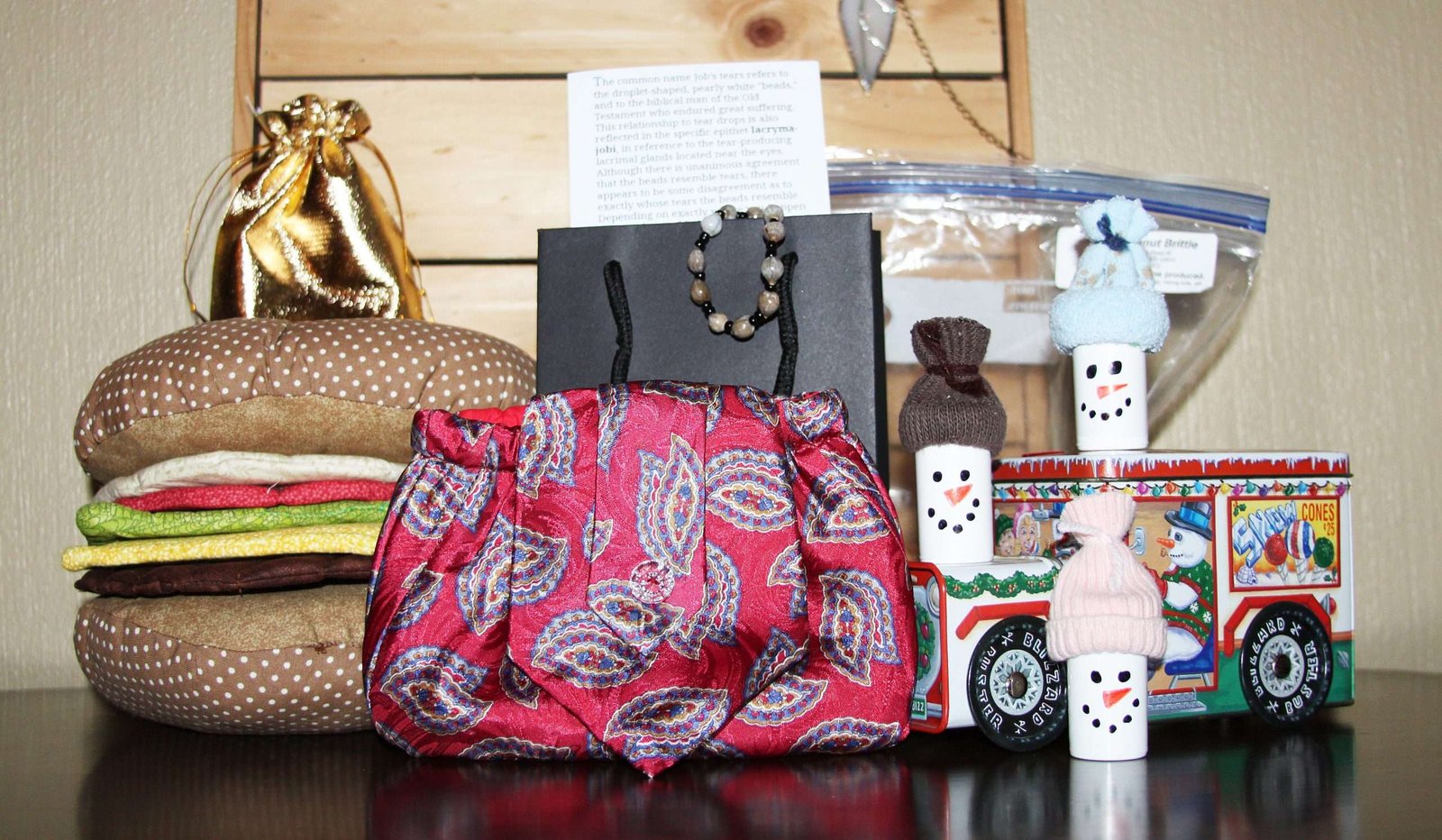 MAKING A LIST-CHECKING IT TWICE … There was something for everyone on Santa's list at the 2022 Homemade Craft Show & Lunch held at Delta's Shiloh CU Church. (PHOTO BY AMY WENDT, STAFF)
---
By: Amy Wendt
Saturday, November 5 was a great day to get started on early Christmas shopping.
The Homemade Craft Show & Lunch, organized by Larry and Carolyn Stilwill and their daughter, Kristi Limpach, was held at Delta Shiloh Christian Union Church after a two-year break.
"This was the 14th show," Carolyn said.  The group actually had their first show sixteen years ago but had to take two years off due to COVID.
The event featured an amazing selection of homemade items perfect for holiday gifting.
Tables from 27 vendors filled the Shiloh gymnasium where you could find a large assortment of baked goods, candy, home decor, custom jewelry, animal photo prints, toys, and a large variety of holiday décor and gifts suitable for just about anyone on Santa's list.
Lunch was also available onsite where you could choose from fully loaded hot dogs, stew, and ham & bean soup just to name a few menu items. Slices of homemade pie were also offered for dessert.
Larry and Carolyn served as the group's PR team, advertising on various outlets in Fulton, Henry, and Lucas counties, and were featured on Channel 24 out of Toledo.
The Stilwill's daughter, Kristi, organizes the actual event and finds all of the crafters. It is important to note that the show features only vendors and crafters who make handmade items to ensure shoppers have a "nice variety, well made and reasonable" selection to choose from says, Carolyn.
Carolyn and Kristi shared that the vendor group is like a "craft family" and they have missed getting together the last two years due to COVID restrictions.
Since the last show in 2019, one of the original vendors passed away and all of her supplies were donated to the rest of the group so they could make some creations in her honor.
From the beginning, the Stilwill and Limpach families have been donating proceeds of their craft show to charity.
Carolyn shared that over the first five years, various organizations were supported, however in most recent years, the proceeds have benefitted Sparrow's Nest Women's Shelter.
In addition to a low entry fee, vendors donate toiletries and personal items for the shelter which are collected on the day of the show in boxes lining the entryway walls.
Amy can be reached at publisher@thevillagereporter.com
---