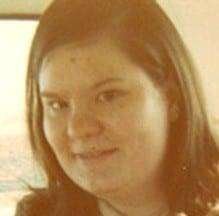 Kathleen M. "Kathy" Smith, 67, Bryan, Ohio, passed away on Sunday, November 4, 2018, at Parkview Regional Medical Center, Fort Wayne.
Kathy worked at the Bryan Times 15 years, was a machinist at Strydel 10 years and was an assembler at KAMCO for 25 years. She enjoyed cooking, reading cook books, knitting and crocheting.
Kathy was born on October 25, 1951 in Toledo, the daughter of Henry and Bonnie (Ducat) Harrison. She was a 1969 graduate of Bryan High School. She married Edward C. Smith September 12, 1970 in Bryan, and he survives.
Kathy is also survived by her son, Kevin Smith, Columbus; daughter, Michelle Smith, Denver, Colorado; mother, Bonnie J. Harrison, Bryan; sister, Rebecca (Jeff) Bodeman, Swanton and brother, Bill Harrison, Austin, Texas. She was preceded in death by her father, Henry Harrison.
A memorial service celebrating the life of Kathleen "Kathy" Smith will be held Friday, November 9, 2018, at 1:00 P.M. in the Krill Funeral Home, 860 West Mulberry Street, Bryan, with Pastor Jeff Sheldon officiating. Visitation will be held one hour prior to the service, beginning at 12:00 P.M., on Friday in the funeral home.
Memorial contributions in the name of Kathleen M. "Kathy" Smith are requested to Fresenius Kidney Care Regional Dialysis Center Of Williams County.
---