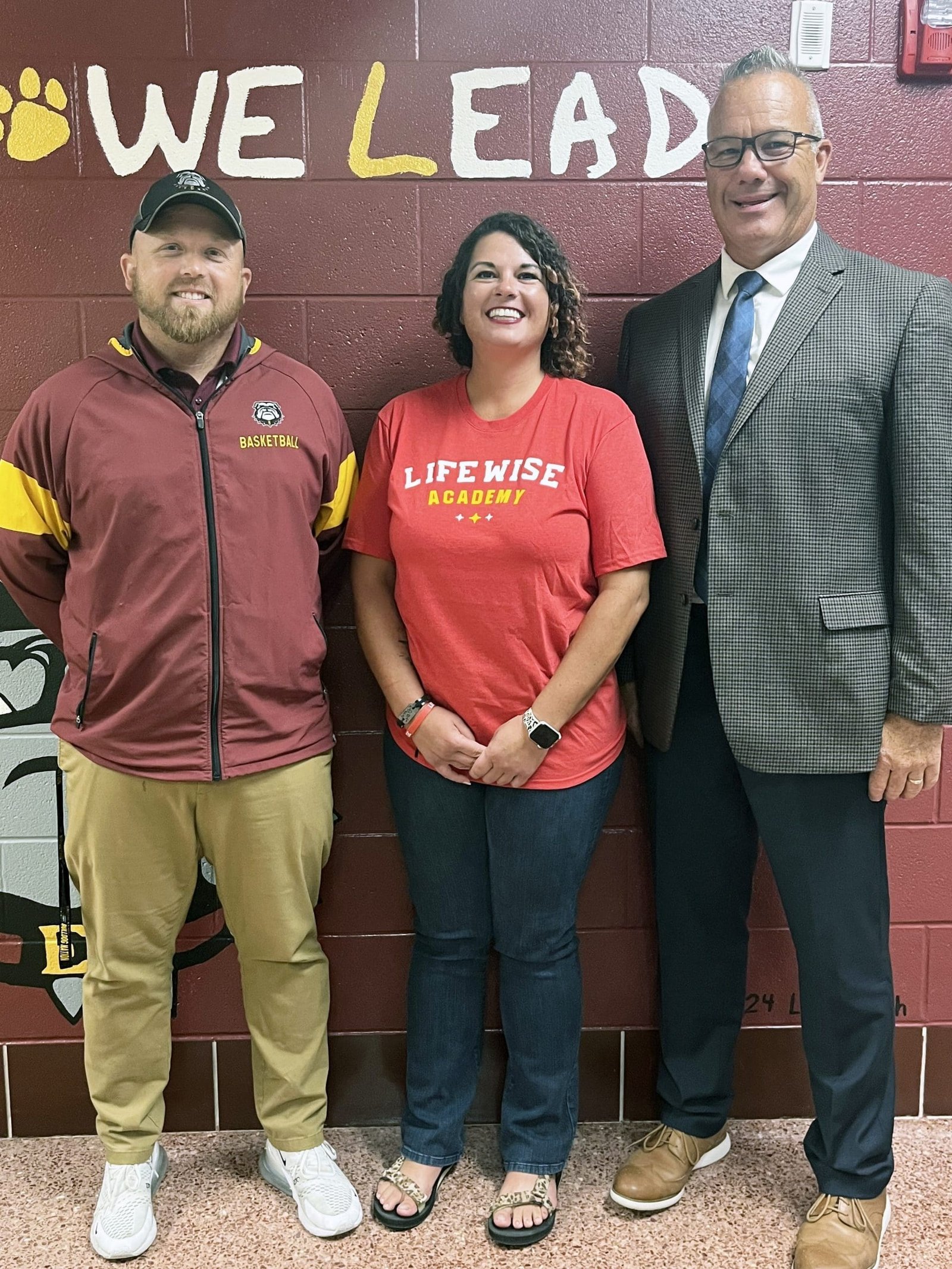 ---
When you were a kid and a group of your friends wanted to play tag, but nobody wanted to be "it," what did you do? You probably selected "it" through the "eenie, meenie, miney, mo" procedure.
Shauna Wright heard about a life-changing, character-based program for elementary-age students named LifeWise Academy and knew she had to be "mo."
LifeWise Academy is an extracurricular program that provides Bible-based character education to public school students in elementary school. Once every school week, students who opt to sign-up for LifeWise classes are released from their classroom for 45 minutes to an hour of Bible-based education.
Though held during the school day, LifeWise does not interfere with mandatory courses or extracurricular activities. LifeWise classes are scheduled by school personnel during times when other elective courses are offered.
LifeWise Academy serves students by offering practical Bible-based education for the betterment of students' academic performance, character development and mental health.
"Any student that has gone through LifeWise is positively affected by it," Mrs. Wright said. "It's such an enjoyable and memorable time. There is singing, laughing, learning and upbeat energy. These kiddos go back to school, home, and our community with much to share about what they learned in their LifeWise class."
Over the course of five years, the LifeWise curriculum takes participants through the entire Bible. Each weekly lesson teaches a Bible passage and a "Living LifeWise" character trait designed to be incorporated into the student's life.
Mrs. Wright is excited about this part of LifeWise. "The students who attend LifeWise know they can have fun while also learning about Jesus from the Old Testament all the way through the New Testament.
With the focus being on character education, the kids can learn and use these good characteristics, which then trickles back to the school and at home."
Why is she so pro-LifeWise? "I wanted to get this life altering program in Edgerton because I knew how important it is to get the Good News out.
Even though my daughters are too old for it, I personally know the huge impact of having these character-based morals taught to the youth.
With so much uncertainty today, these kiddos need some love, compassion, consistency, and Jesus in their lives."
The first LifeWise Academy was in the Van Wert school system in 2019. Currently, 95 percent of Van Wert public elementary school students participate in LifeWise.
Since it began, LifeWise can now be found in 60 Ohio school districts. Bryan, Fairview, and Defiance already offer LifeWise to their elementary students. Montpelier has a steering committee formed to bring it to their elementary school.
Mrs. Wright and a couple members of her committee approached Edgerton Superintendent Kermit Riehle and elementary principal Brett Grieser several months ago with the hopes of bringing LifeWise to our local elementary school.
They were impressed with the possibilities, and Riehle then took the program to the Edgerton Board of Education, who approved LifeWise as an extra-curriculum class offered during school hours.
"We hope to launch LifeWise here by mid- to late fall of this school year," Mrs. Wright stated enthusiastically.
"We have our location secured at the Village Hall in an old classroom upstairs. And we are working with the administration to find the best spot in the school schedule for LifeWise. We will be serving grades one through three this year, Lord willing."
Making a positive difference in the lives of Edgerton elementary students requires the involvement of many people.
People who will pray for the program, the leadership, the volunteers, and the students.
People who will volunteer to help are also needed. There are a variety of opportunities that should give most Edgertonians a chance to get involved with LifeWise and the children.
"We need volunteers for a variety of areas, both on a consistent basis and some for as needed during special events," Mrs. Wright said.
"We are still looking for a part-time teacher and a substitute. Volunteers are also needed to walk the students to and from the school and assist in the classroom."
The local LifeWise Academy also desperately needs people — parents, community members, and organizations — who will give financially. "The biggest thing Edgerton LifeWise needs is funding," Mrs. Wright stated.
The cost to bring LifeWise to Edgerton and teach the elementary students the Bible and character qualities is $11,300 for this coming school year alone.
If you'd like to help meet this pressing need, go to Lifewise.org/Edgertonoh.
Some may question whether a public school can offer religious classes. The answer is they can. The U.S. Supreme Court has upheld released time religious instruction multiple times.
The only requirements set by the Court are [a] the program must be held off school property, [b] it must be privately funded, and [c] it must be parent permitted, i.e. no student can enroll or be forced to enroll for LifeWise classes without parental approval.
Parents fill out a permission slip that is filed in the school office before any student can attend. Parents can withdraw their child at any time for any reason.
Mrs. Wright offers these words of encouragement: "LifeWise is a safe environment with ample supervision to provide your child an alternative to the other electives provided at the school.
LifeWise teaches positive character traits to your child for free. I want everyone to know LifeWise is making positive changes in the small communities around us.
"If we can change one person, then one family, then one community, imagine the global impact this will have. It only takes one!"
Consider linking arms with Mrs. Wright, her team, and Edgerton Elementary School and be a "mo." Pray, volunteer, give financially.
---