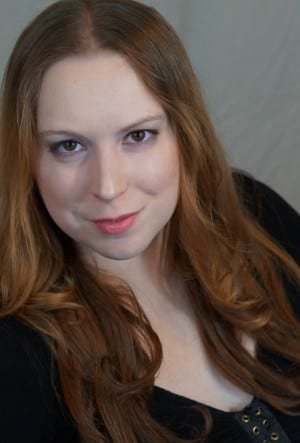 WAUSEON—Local author Cassandra Morgan will host a book talk and signing at the Wauseon Public Library on Saturday, November 14 at 10:30 a.m. in the library's Reading Room with signing going on through noon. She will share excerpts from her first novel, "Chartile Prophecy," her experiences self-publishing, and will answer questions from new and/or young authors. Morgan will have books available for purchase and signing. The event is free, and the public is encouraged to attend.
This is Cassandra's first published book. It is the first book in a young adult fantasy series. According to Morgan's web site, "When two worlds collide, three boys from Earth end up in a strange land where they find out who they really are deep inside, and what they are capable of. You're always more than you believe yourself to be, and each Chartile book proves that time and time again. In the first book, 'Prophecy,' Jayson Hill, Jack Mitchel and Leonardo DeHaven want nothing more than to go home.
After being whisked away to a strange land called Chartile, Jack, Leo and Jayson are believed to be the reincarnated souls of Chartile's ancient kings, sent as the prophecy foretold, to right the wrongs of the land. With an evil princess bent on taking every last bit of Chartile as her own, and their new friend, Piper, a mysterious girl who is more than what she appears to be at first, Jayson, Jack and Leo must decide how to embrace what the people believe them to be and how to stay true to themselves." The remainder of the series that Cassandra is working on includes "Return to Chartile, Gathering Storms, Dragon Wake, and War."
Cassandra Morgan was born in Northwest Ohio, grew up in Swanton, and currently lives in Maumee. Cassie comes from a family of writers and English majors, and began creating stories before she could even write. She would force her cousins and siblings to act out plays she had created for the entertainment of her family—mainly her grandmother, from whom she gets most of her writing talent. The idea for "Chartile" began when Cassandra was in middle school, stemming from the games she would play with her friends after school in the woods behind her house. In 2012, after she just couldn't get the story to stop nagging at her, Cassie finally decided to put her nose to the grindstone, and pen it all out. Before writing "Chartile," Cassandra worked in the animal industry for nearly 10 years where she specialized in feline behavior and feline nutrition. She has worked for a veterinary hospital, groomer, pet store, and canine boarding and training facility. Cassie has five cats, one of which is a registered therapy cat and shows in TICA in the Household Pet category. Morgan also enjoys acting in small, indie film productions, and working as an assistant producer. Her team won the 48 Hour Detroit Film Project's Best Comedy award.
For more information on Cassandra Morgan, her book or the upcoming Book Talk & Signing, please call the Wauseon Public Library at 419-335-6626, email amurphy@seolibraries.org., or log onto Cassandra's web site at authorcassandramorgan.com
INFORMATION PROVIDED