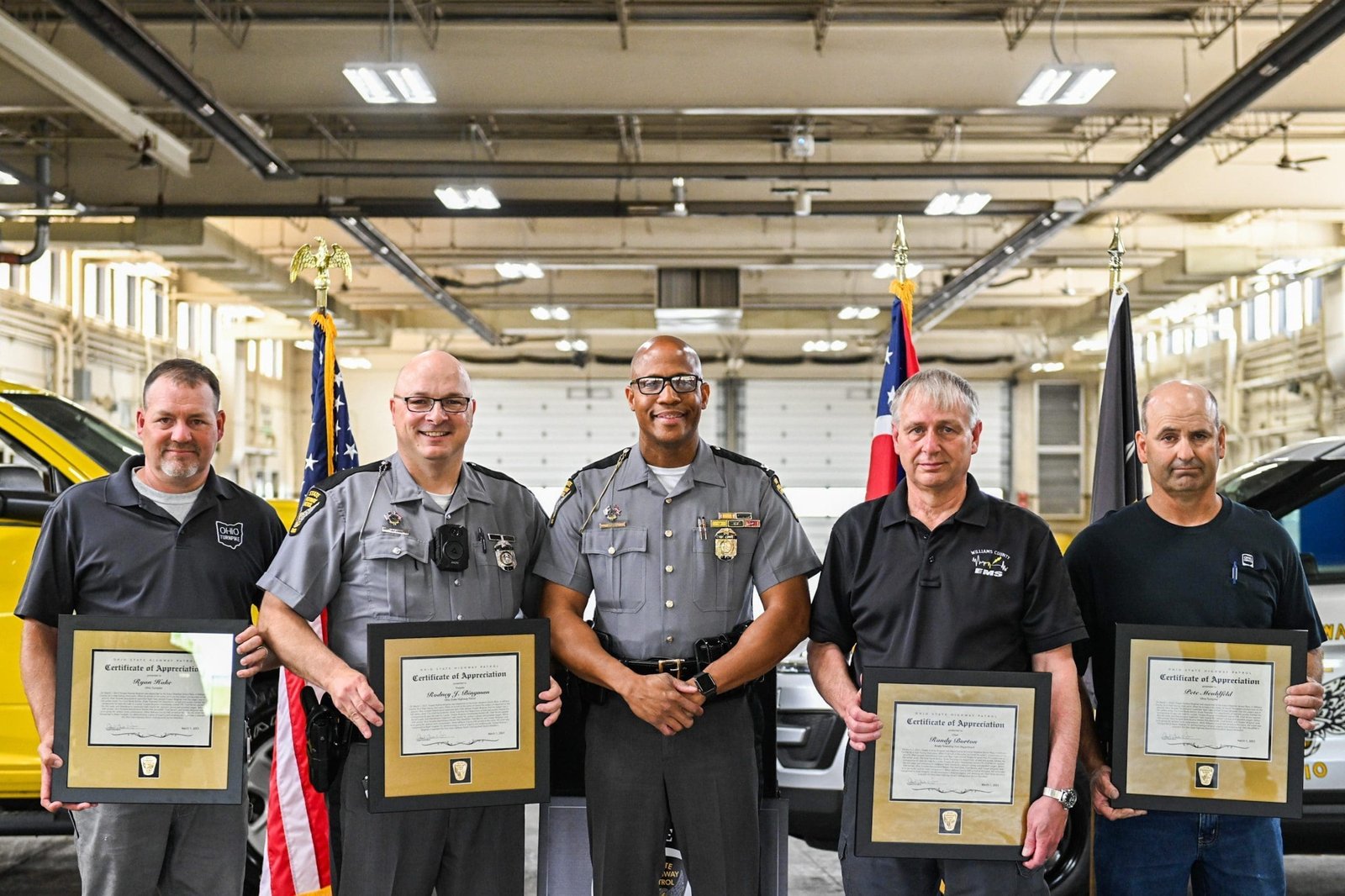 ---
Tpr. Rodney J. Bingman; Brady Twp. Fire & Rescue Chief, Randy Borton; Ohio Turnpike and Infrastructure Commission Maintenance Worker, Pete Meuhlfeld; and Turnpike Maintenance Supervisor, Ryan Hake were awarded with Medallion Awards at the Swanton Post for their actions on March 1, 2023 that saved the life of a man in full cardiac arrest at the Indian Meadow Service Plaza, on Interstate 80 in Williams County.
Tpr. Bingman immediately started CPR while Chief Borton applied the AED pads and Maintenance Supervisor Hake cleared the man's airway and provided oxygen.
Before EMS arrived, Turnpike Maintenance Worker Meuhlfeld, Chief Borton, and Tpr. Bingman took turns giving the man chest compressions.
Once Williams County EMS arrived and started treatment, Trooper Bingman, Maintenance Supervisor Hake, and Maintenance Worker Meuhlfeld continued to provide chest compressions.
After 14 minutes of CPR, EMS stated the patient had a pulse and was breathing on his own.
The 62-year-old male was immediately transported to Bryan Hospital by ambulance.
---