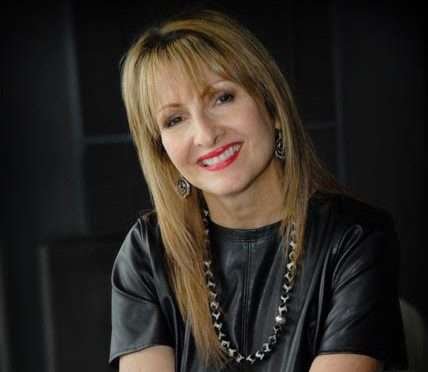 GUEST SPEAKER … Lynne Ford provided an inspirational message at the 46th annual Bryan Area Christian Prayer Breakfast. (PHOTO PROVIDED)
---
By: Rebecca Miller
A very well known voice in the area from her years at WBCL out of Ft. Wayne, Lynne Ford was well worth the wait for those in attendance at the 2021 Bryan Area Christian Prayer Breakfast.
She had been scheduled for 2020 but, as many events were, the meeting was cancelled. Ford graciously agreed to hold over and be the speaker this year on October 26, 2021.
The morning began as usual with a delicious breakfast of fresh fruit and pastries, coffee and juice accompanied by the happy chatter of fellowship. Around 9:30 everyone began to make their way to the sanctuary from the fellowship hall at Wesley United Methodist Church.
The sanctuary was filled with majestic spirit lifting music from the organ which was played by Judy Lewis. Committee Chair woman, Jenella Tilton, welcomed everyone at 10 a.m., reading their theme verse, 2 Chronicles 7:14, which says, "If my people, which are called by my name, shall humble themselves, and pray, and seek my face, and turn from their wicked ways; then will I hear from heaven, and will forgive their sin, and will heal their land."
She reminded everyone that they were gathered "to humble ourselves and pray, seeking God's face and resolved to turn from our wicked ways so that God can forgive our sin and heal our land."
John Martin and Mike Bowman from V.F.W.  Post 2489 came in for the Presentation of Flags and the pledges to both the American Flag and the Christian Flag.
While they put the flags in their holders, the entire assembly sang America the Beautiful, followed by the invocation given by Pastor Christine Case of the host church.
Committee member Carole Cramer thanked all the elected officials in attendance for coming and drew a chuckle when she said, "With or without masks, we can still see eye to eye… about the power of prayer one for another," adding "We the people need to pray for all of our leaders."
She encouraged them to "lead us according to God's Word, the Bible," and asked the elected officials to stand as she called their names, to be honored.
Present for this Prayer Breakfast were:  WC Commissioner Lewis Hilkert, WC Sheriff Tom Kochert, WC Auditor Vicki Grimm, WC Prosecutor Katherine Zartman, WC Treasurer Kelly Gray, Bryan Council members Richard Hupe, John Betts and Judith Yahraus, Probate Court Judge Karen Gallagher, Bryan Mayer Carrie Schlade, WC Recorder Patti Rockey and State Representative Jim Hoops.
Mayor Schlade offered Greetings from the City, thanking the committee for all their hard work in preparing and making this event happen. She then read a proclamation on behalf of the city.
The proclamation declared that she welcomed everyone and honored October 26, 2021, to fellowship together during this Bryan Area Christian Prayer Breakfast.
It mentioned thankfulness for the opportunity to pray together and said, "Prayer continues to be one of the most effective tools that we use to help pull through struggles and fears of every kind."
---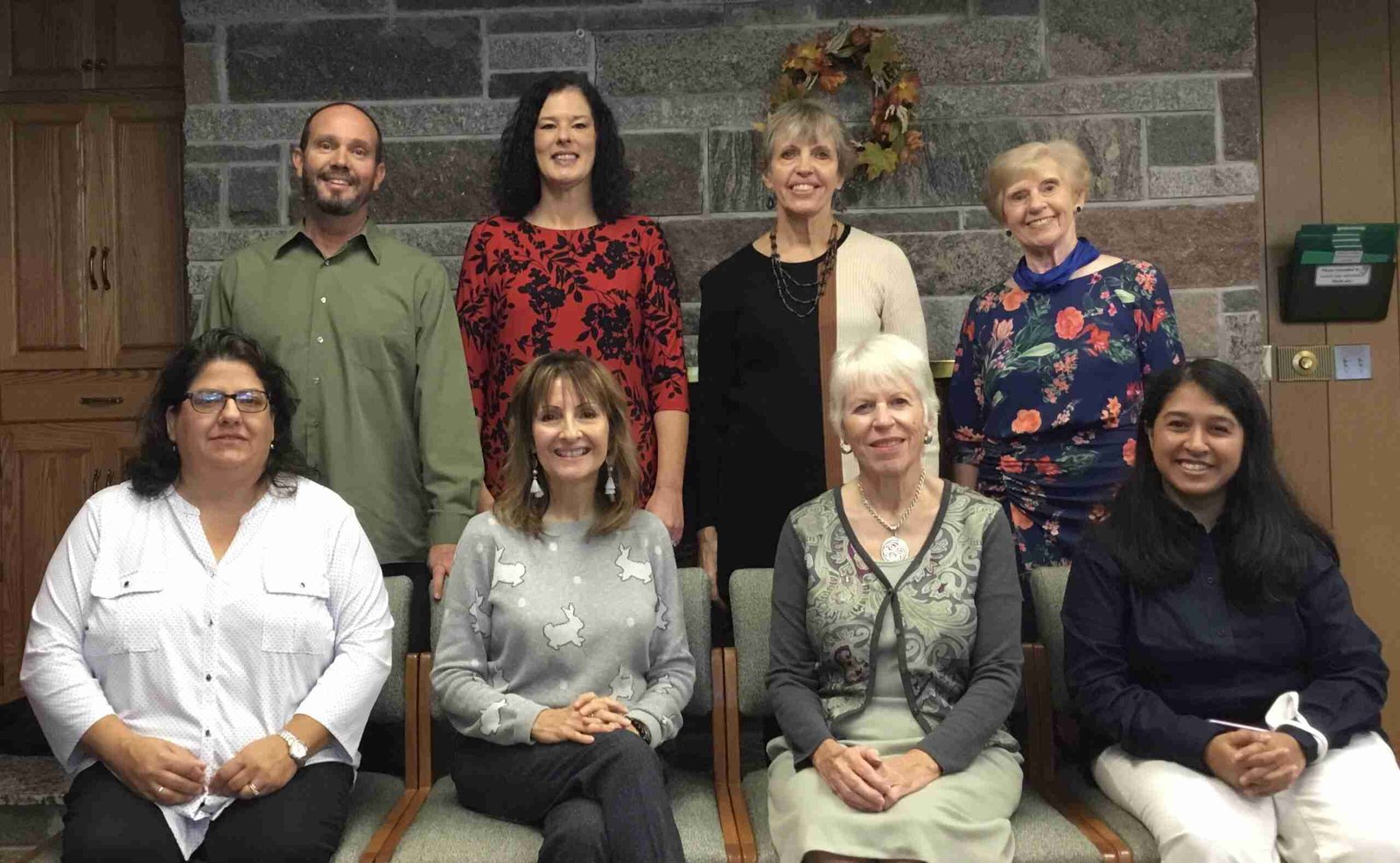 PRAYER BREAKFAST PARTICIPANTS…Back row – Pastor Jeffrey Sheldon, Bryan Mayor Carrie Schlade, Committee members Cathy Leu and Carole Cramer.  Front row – Pastor Christine Case, Speaker Lynne Ford, Chair Person Jenella Tilton and Sanctuary coCEO Pheba Banerjee-Sam.  The group met before the meeting portion of the morning for a picture and to pray together before going in to begin. (PHOTO BY REBECCA MILLER, STAFF)
---
It also spoke of the history of our nation as leaders have called us to prayer for our land, stating, "We live in a nation founded on prayer."
Pastor Jeffrey Sheldon from Eastland Baptist Church prayed for Governmental Leaders and Military Personnel. Committee member, Cathy Leu, read from Scripture – Philippians 4:5b-7 and 1 Peter 4:7 and Jenella Tilton returned to introduce the Speaker (and musician), Lynne Ford.
After giving a short history of Lynne's radio career, she said, "We are excited to hear about the latest chapter in her life."
Ford said she had been praying for each one there for the past year and that she believed God had a very specific word for every person there.  Everything in her talk was inspiring and encouraging from the story of two brothers in the Korean War to the singing of an old hymn, Trust and Obey, while accompanying herself on an acoustic guitar which she is learning to play.
Some of the major points she shared, in her "little conversation on prayer" which was entitled "Prayer:  A Path of Knowing God Better," were:
Jesus loves you. You are not a burden or a disappointment or a number to Him.
God deeply desires you to know Him, first through salvation and secondly to know Him through the relationship that happens in real time through the Spirit of Jesus in you.
Something else that happens when we pray – "it lets the riches of heaven and the plans of heaven flow into the circumstances of life."
Quote from Corrie TenBoom, "Praying only in hard times is like wearing seatbelts only in heavy traffic."
Thought from Charles Spurgeon – What is more important, reading the Bible or praying?  He answered with his own question, "Which is more important, breathing in or breathing out?  BOTH are required for life.
The difference between a prayer life (specific time for prayer) and a praying life and the encouragement to have a praying life, as it deepens the relationship with God.
Praying people experience God Himself
Prayer leads to Knowing Him, in your spirit, which connects you to Scriptures, which leads us to an opportunity to obey. Obedience is loving God with your yes, leads to more knowing which leads to more obedience, which leads to more Knowing of God, which leads to more obedience…
Prayer releases the Power of God to accomplish His work.
When you have fallen, but you desire to obey Him, Celebrate that He is giving you the desire to obey.
The importance of creating a "space keeper" for the specific prayer each day, "Lord, let me know You."
Prayer is worship, devotion and love.
Some specifics for prayer – be still and listen as well as talking to Him; name the people you are praying for;  take long periods and short periods of time to pray;  pray alone and with others;  and cry out your personal needs to Him.
Jesus wants to know you face to face and gave us prayer to make that possible.
The song she sang has the words, "Not a doubt nor a fear, not a sigh or a tear, can abide while we trust and obey." In these times when fear and doubt are rampant and many are struggling with sighing and crying, the song was a real uplifter.
It stressed the importance of trusting AND obeying.  She then thanked the Lord for meeting them there and asked that His plans for each one will be protected and come forth with His leading.  That each one one would "Be steady in their faith, to keep cool and by the power of your Spirit to pray."
Following a few announcements the entire assembly sang "God Bless America" and the benediction (closing prayer) was given by new CEO of Sanctuary of Williams County, Pheba Banerjee-Sam. ( Mrs. Banerjee-Sam and her husband Sibin are new to the area and working together at the Sanctuary.)
"May the God who gives endurance, encouragement give you the same attitude that Christ had so that with one mind and one voice we may glorify the God and Father and our Lord Jesus.
Now to Him who is able to do far more, exceedingly abundantly more than we can ask or think, to Him be glory forever and ever. Through the Lord Jesus Christ, Amen."
Rebecca can be reached at rebecca@thevillagereporter.com
---