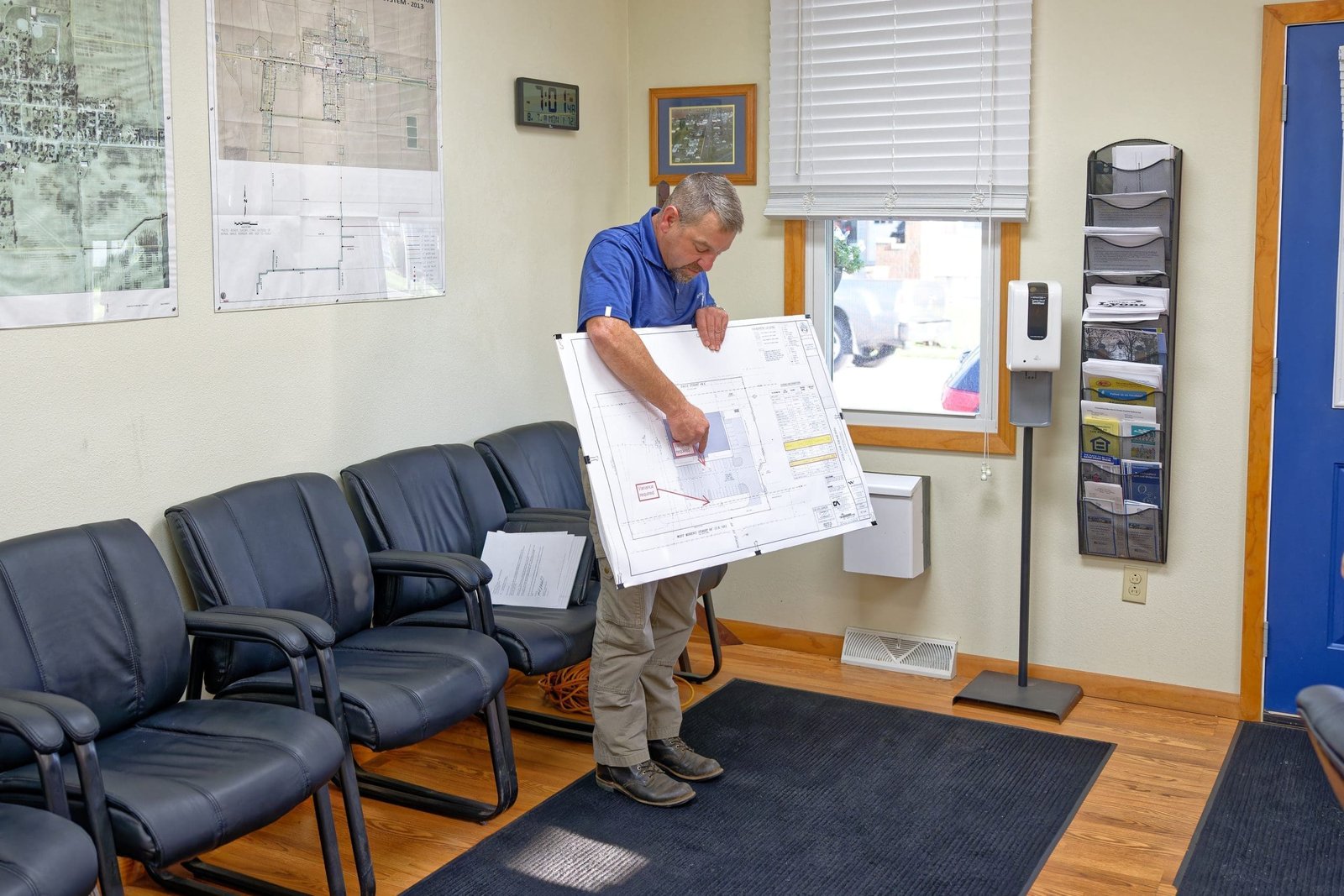 ---
By: Renea Kessler
THE VILLAGE REPORTER
The Village of Lyons held their meeting on Monday, August 7th. The meeting began at 7 p.m. with the Pledge of Allegiance before moving to approve minutes from the previous meeting as well as financials and reading of the bills.
Michael Wohlwend from Wohlwend Engineering Group then stood before council to address an update on a possible Dollar General.
He introduced the building as far as how the site will look once it is all finished. Next, Michael asked for two different variances that were needed to move onto the next step.
The first variance fell under section 600.2 for parking count, the villages code requires 125 parking spaces however the site plan only shows 40 spaces being needed.
The second variance also fell under section 600.2 for zoning, the villages code requires a 60-foot parking front setback, but the company is asking for a typical 10-foot set back.
Council moved to approve both variances and demolition is set to begin in summer of 2024.
Council then discussed their purchase of a new dump truck and whether or not everyone in the village had signed up for trash service.
There is still no date on the CVG money for the new water tower, however the village did get approved for Ursula loan.
The village can apply for a new loan called the OPC and the application is due in September for that.
The next Farmer's Market was scheduled to be that weekend on August 12th from 9 a.m. to 1 p.m.
Council members then discussed CT Consultants approaching the village to officially becoming their engineer since they frequently conduct a lot of work for the village, which council moved to approve.
Discussion then took place regarding money market account funds and how the money was only making .07% sitting there.
Council has the option to move to a single tier money market account which will make 3.5% or to a CD which will make 4.2% but the money will be tied up for six months.
A council member then suggested a move of half of their checking account funds to the single tier money market account to make the 3.5% and then move the money market account funds to a CD to make the 4.2% on that.
Council motioned to approve the move of the money market account funds to a CD, however they want to find out what funds they will need between now and in six months before they decide on their checking account funds.
Council then discussed the sheriff's report of 57 hours for June, with 14 complaints and 1 accident. With nothing else to discuss council adjourned at 7:56 p.m. The next meeting will be held on September 11th at 7 p.m.
Renea can be reached at renea@thevillagereporter.com
---