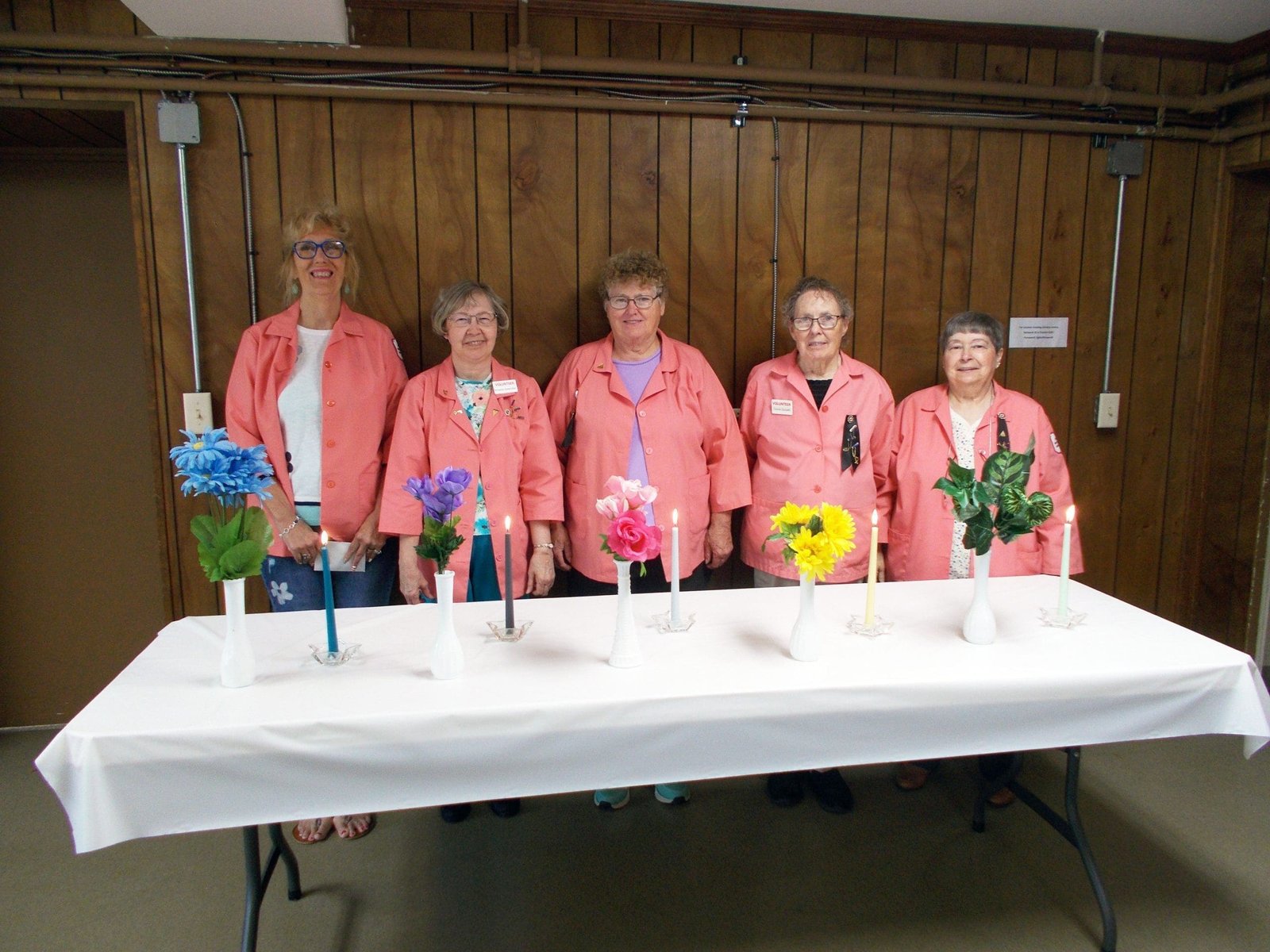 CHWC-Montpelier Hospital Auxiliary held a noon luncheon on Monday, June 12th in the fellowship hall at St. Paul's Methodist Church, Montpelier, concluding its 2022-2023 year's activities.
Auxiliary President Patty Ledyard was uable to attend, so Vice President Armeda Sawmiller conducted the luncheon meeting and opened with all reciting the auxiliary prayer.
After enjoying a delicious meal and social time, Armeda presided during the business portion of the meeting.
Roll call was "Share an unusual wedding memory". Thought for the day was "The caterpillar does all the work, but the butterfly gets all the publicity" by George Carlin.
Patient favors were discussed with Gloria Poorman in charge of them for June. Other members volunteering for coming months were July-Elaine Willibey, August-Connie Dunseth, and September-Marilyn Murphy.
A memorial tribute ceremony was held by Treasurer Joyce Schelling honoring deceased auxiliary members Pat Heller and Donna King.
The ceremony included lighting a candle, ringing a crystal bell, placing a white rose in a vase and displaying an empty chair adorned with a "pink lady's" smock for each honored. Also participating were Marilyn Murphy and Elaine Willibey.
Installation of officers for the new year was held with Past President Gloria Poorman serving as installing officer.
Those elected and installed to serve as auxiliary officers effective July 1st are President Armeda Sawmiller, Vice President Linda Dilworth, Secretary Connie Dunseth, and Treasurer Joyce Schelling.
Each officer pledged to perform their assigned duties and all auxiliary members present also pledged to give their support to the officers and the auxiliary functions.
Ruth Cooley will continue as auxiliary historian. President Armeda presented Vice President Linda with her auxiliary officer's pin.
Past President Patty Ledyard will receive her past president's pin at a later date. Congratulations to all the officers and executive board members and best wishes for a successful year.
The auxiliary executive board will meet next on Monday, Aug. 7th and the next general membership meeting will be Monday, Oct. 9th to start the new auxiliary year.
During the summer the program committee will meet to compile the auxiliary 2023-2024 calendar and line up guest speakers for the new program books to be printed for all auxiliary members.
September will be observed as membership sign-up month with nominal fee for auxiliary dues.
---