---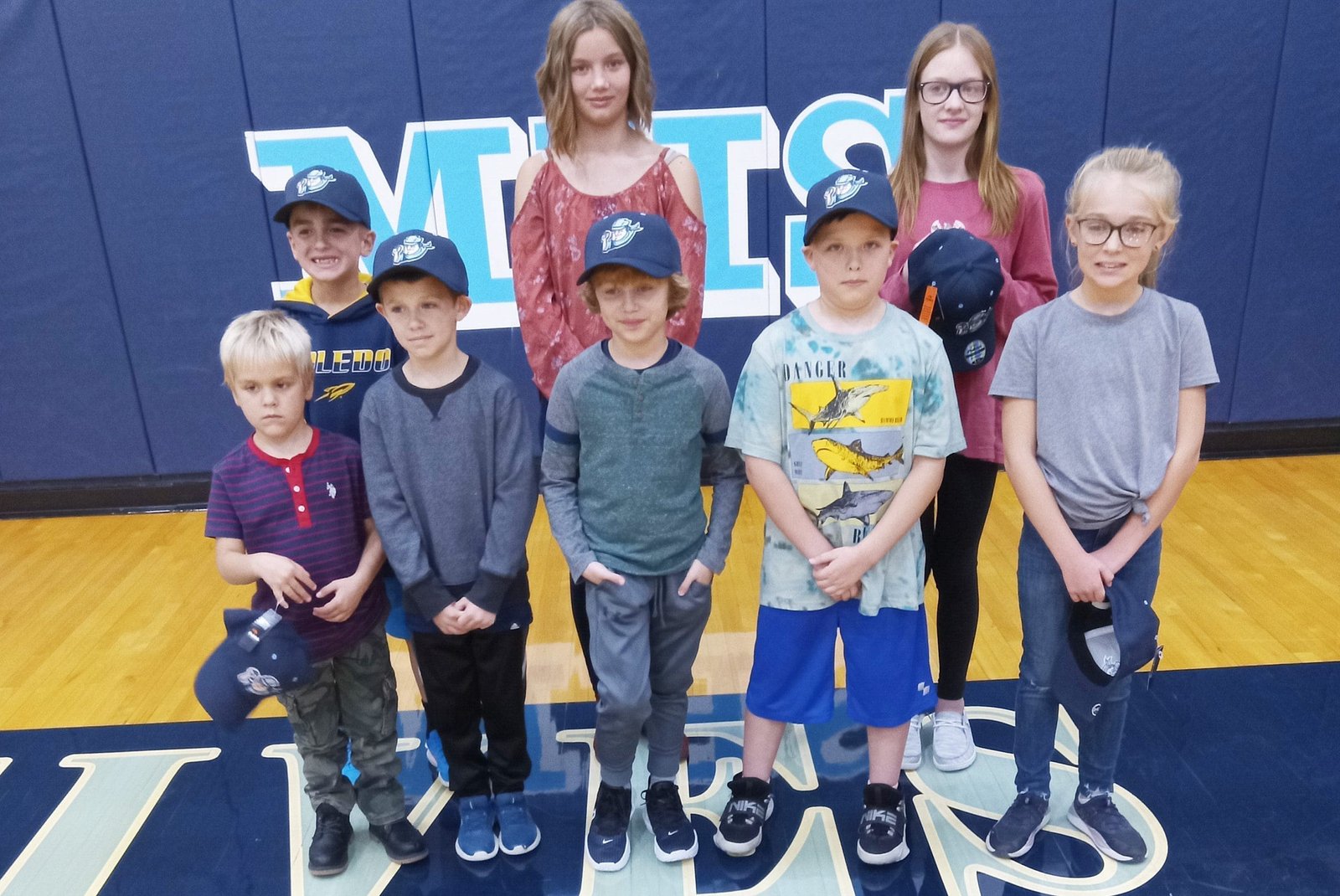 STUDENTS OF THE MONTH … Front row, left to right, Elijah Geren, kindergarten; Brantley Tomaszewski, first grade; Rhett Hutchison, second grade; Cole Ortega, third grade; Quinn Shoup, fourth grade; Back row, left to right, Jayce Feeney, fifth grade; Cloey Harrington, sixth grade; Caddisy Chamberlain, seventh grade; Missing: Dylan Mattern, fifth grade; Payten Hall, eighth grade and Logan Pontious, high school. (PHOTO BY DANIEL COOLEY, STAFF)
---
By: Daniel Cooley
The Montpelier School Board meeting on October 11 began with roll call, followed by the Pledge of Allegiance.
All five board members, Jeremy Clinger, Dunne Gambler, Nate Rose, Patti Rockey and Shawn Owen were in attendance.
In the first order of business, the students of the month were announced: Elijah Geren, kindergarten; Brantley Tomaszewski, first grade; Rhett Hutchison, second grade; Cole Ortega, third grade; Quinn Shoup, fourth grade; Jayce Feeney, fifth grade; Dylan Mattern, fifth grade; Cloey Harrington, sixth grade; Caddisy Chamberlain, seventh grade; Payten Hall, eighth grade and Logan Pontious, high school.
---
Please login to view this news story.  Not currently a subscriber?  Obtain seven days of website access along with the current full color E-Edition (same as the print edition) for just $2.00.