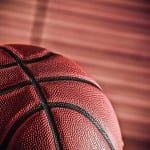 BRYAN – The North Central Eagles have ridden the shooting hands of Jalen Dancer the entire season. On February 28, it was Dancer riding to the rescue yet again as he hit 11 of his game-high 20 points in the pivotal fourth quarter to lead the Eagles past a resurgent Montpelier Locomotives in D-IV Sectional play, 57-48.
Dancer, Josh Taylor and Clayton Ferguson led North Central in a first period 14-6 run against Montpelier, but the Locos brought the battle to the Eagles for the next three periods. Alex Matzinger, whose two treys accounted for the Locos' offense in the first, landed a deuce in the second, and with buckets from Blaine Thorp and Parker Houk, gave the North Central boys something to think about at the half, despite their nine-point lead.
Dylan Hutchison and Branden Turner landed treys in the third for North Central, but Matzinger and Thorp had plenty of answers, and with a deuce from Nate McCord in the mix, the Locos went on an 18-12 run that cut the deficit to 39-36 going into the fourth. It was there that the rally ran out of gas though. Houk drained a pair of threes and Thorp and Cody Caudill added buckets, but a second trifecta from Hutchison, along with a pair of deuces and seven free throws from Dancer sealed the deal for North Central.
Dancer led all scorers with 20 for North Central, while Ferguson finished with 9. Taylor and Hutchison each had 6 points, Turner 5, and Kole Peterson 3 points.
Matzinger finished with a team-high 17 for Montpelier, while Thorp closed out his exceptional career with 14. Houk landed 13 points, with Caudill and McCord each getting 2 points.
SCORING BY QUARTER:
North Central 14 13 12 18 – 57
Montpelier 6 12 18 12 – 48