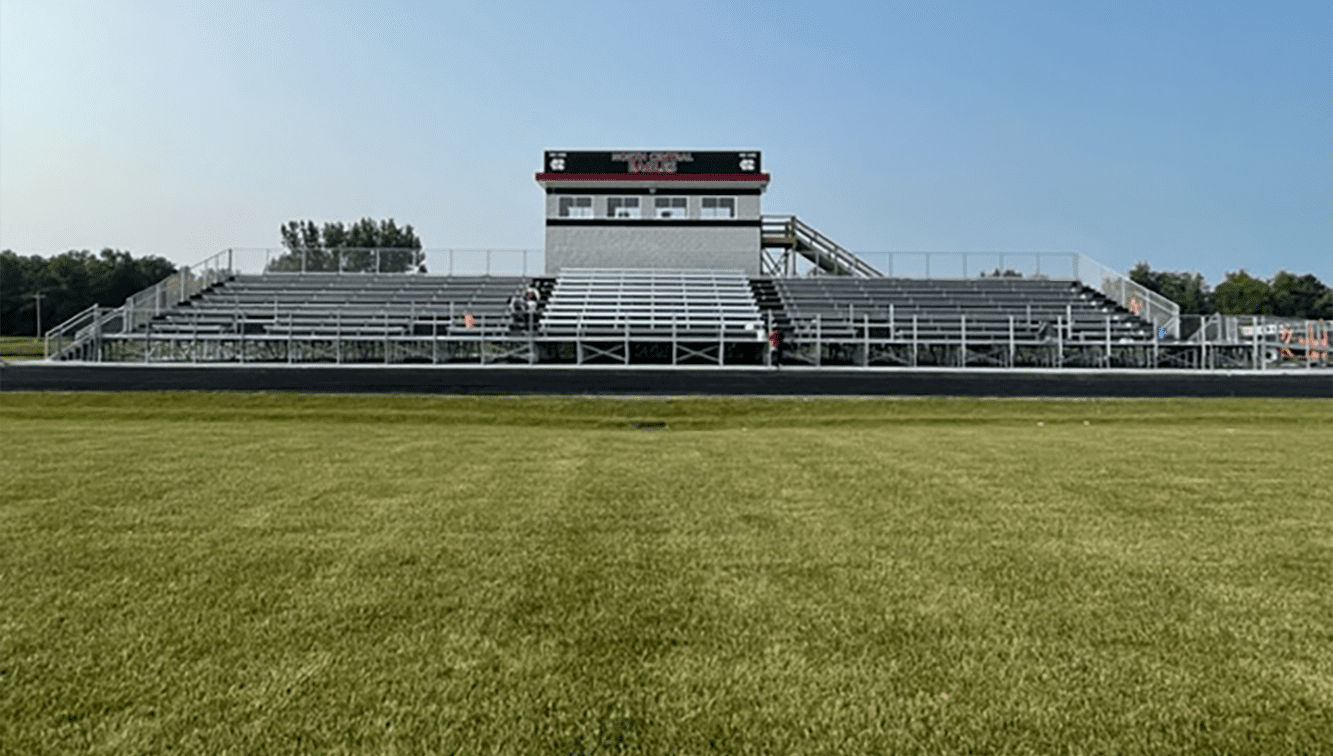 ---
By: Nate Calvin
THE VILLAGE REPORTER
PIONEER – When the North Central Eagles hit the field for their home opener in their second season as a varsity program, they will be looking up at new grandstands.
The stands will seat 800 spectators and will eliminate the seating issues from a year ago. "We've had great community support and it's going to be a great year at North Central", said athletic director Michael Babin.
The $300,000 dollar project was completely funded by community donations through the North Central Athletic Boosters.
The Eagles start their season on August 18th at Woodmore before hosting Parkway on August 25th.
Nate can be reached at sports@thevillagereporter.com
---