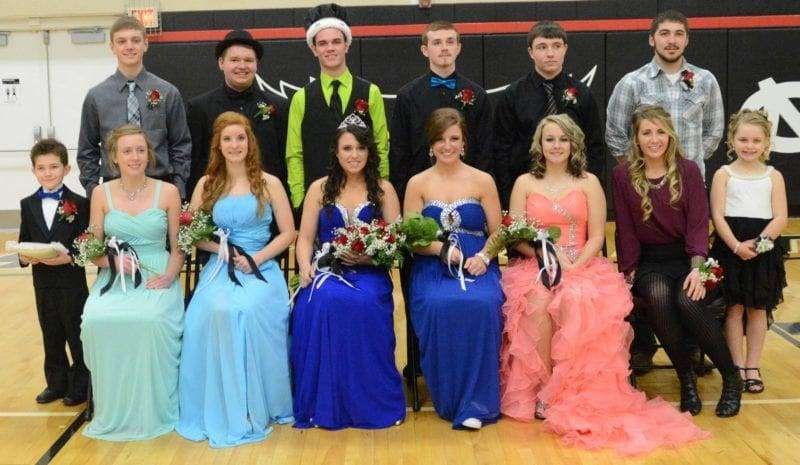 By T.J. Hug
The Village Reporte
As the lights went out in the North Central High School Gymnasium, five sets of Attendants and Escorts waited with their parents for the appropriate time to approach center court.  One by one, they had their time in the spotlight, literally, before the respective Attendants and Escorts united before the packed crowd on hand to witness the most anticipated portion of the ceremony.
Soon there would only be four Attendants and four Escorts.
Of the four seniors making up the North Central Homecoming Court, a king and queen were to be crowned.  Rather than pair them together and select a couple as homecoming royalty, one senior Attendant and one senior Escort had been chosen by the student body in advance.
The king was announced first, with Jordan Bailey winning the crown.  He was christened by 2014 North Central Homecoming King Clayton Ferguson.  As for the queen, Samantha Hughes-Vaasar was crowned by 2014 Homecoming Queen Hannah Siekemeyer.
Bailey and Hughes-Vaasar met at half court, and were applauded by the crowd like royalty.
T.J. Hug may be reached at publisher@thevillagereporter.com