---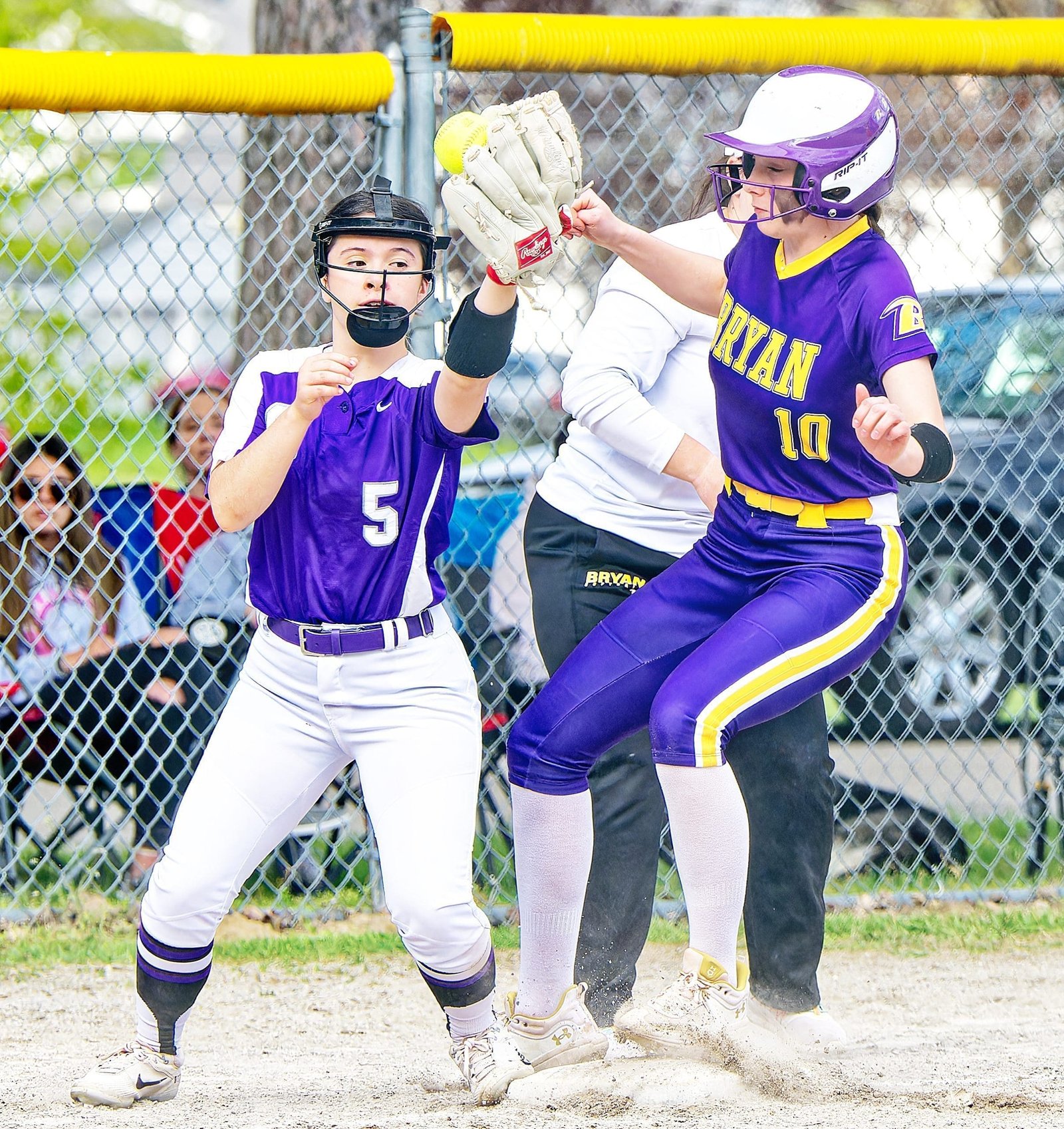 NWOAL SOFTBALL … Swanton's Jordyn Ramirez catches a throw from pitcher Taylor Forrest to get Bryan baserunner Teaghan Blad on a force play at third. (PHOTO BY JACOB KESSLER, STAFF)
---
By: Nate Calvin
SWANTON (MAY 4, 2023) – Bryan used "small ball" to manufacture a pair of runs in the fifth pull out a 2-1 at Swanton to secure an outright NWOAL title, their first outright championship in program history.
Starting pitchers Thea Staten (Bryan) and Taylor Forrest (Swanton) were dominant through the first four innings as neither club could generate a scoring threat until the fifth.
---
Please login to view this news story.  Not currently a subscriber?  Obtain seven days of website access along with the current full color E-Edition (same as the print edition) for just $2.00.