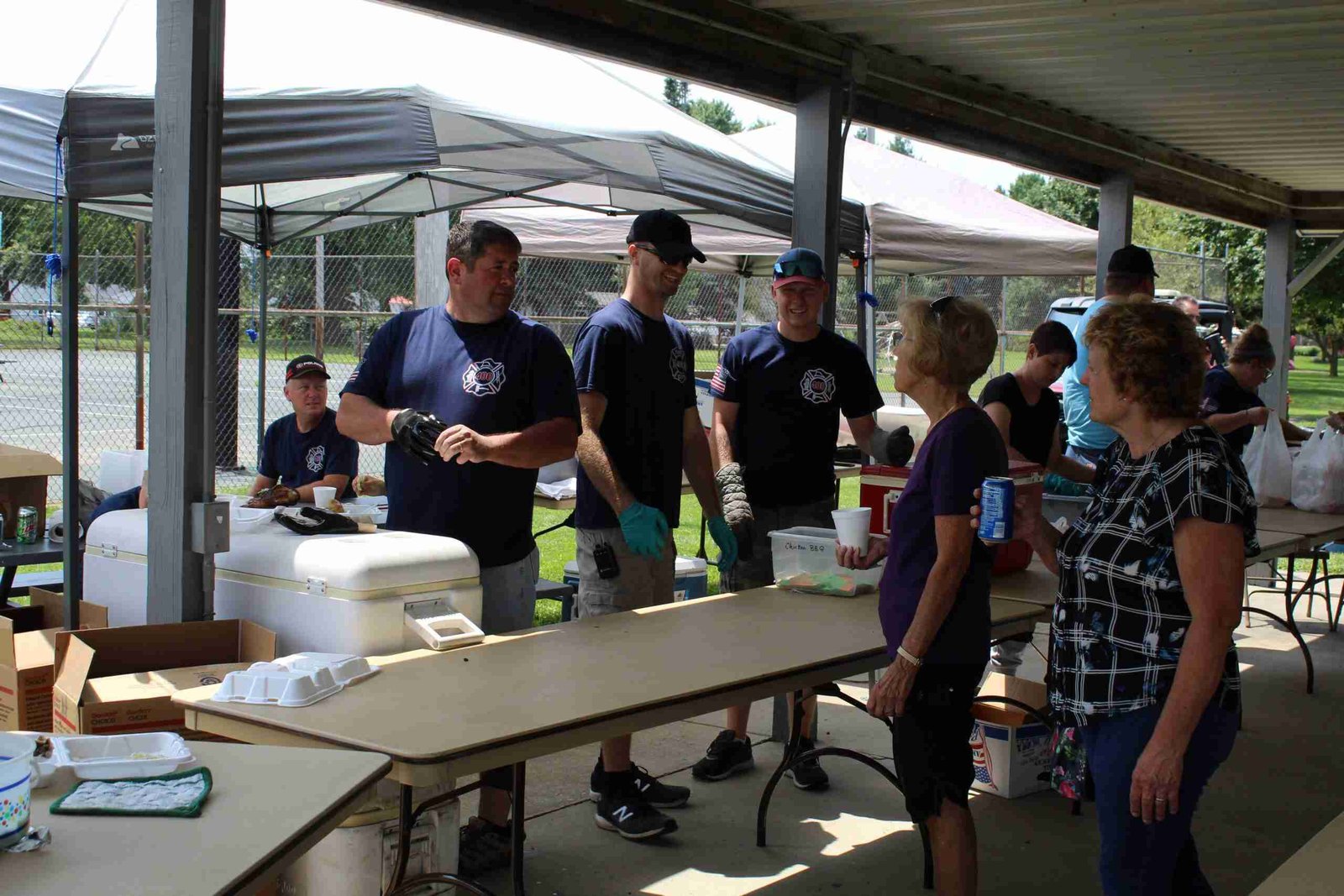 HERE TO SERVE… Members with the Lyons Fire Department serve chicken dinners to people at the Lyons Community Park. (PHOTOS BY JACOB KESSLER, STAFF)
---
By: Jacob Kessler
The Village of Lyons hosted their 62nd annual Chicken BBQ at the Lyons Community Ball Park on Friday July 30th and Saturday July 31st. Events started Friday at 5pm with beer starting to be served.
Food was then served by Vikings Pizzeria at the concession stand and 5 V's BBQ and Lola's Bubble Tea with food trucks. Softball then started at 7pm followed by Elite DJ performing at 8pm. A 50/50 raffle also took place from 6pm-9pm.
Saturday showed off more events with a 3-on-3 basketball tournament starting at 8am. A USSSA Non-Sanctioned Softball tournament also started at 9am followed by volleyball at 9:30am. Local teams took on several other teams from other areas including the Toledo area and Detroit.
The Lyons Fire Department also started serving Chicken Dinners at 11am. The Fire Department was able to sell 600 dinners between 11am and 2pm. At Noon there were Garden Tractor Pulls with Full Throttle. A mini FFA Kids Tractor Pull then took place at 1pm.
Softball and volleyball continued throughout the day as people continued to come out and watch. Kids were able to play at the park and food was served throughout the night. Elite DJ again performed at 8pm to close out the last night of the event.
Jacob can be reached at jacob@thevillagereporter.com
---
SOFTBALL… Members of Joe's Powerhouse play Adam's Plumbing and Heating. Joe's Powerhouse is a local team playing against a team from Toledo.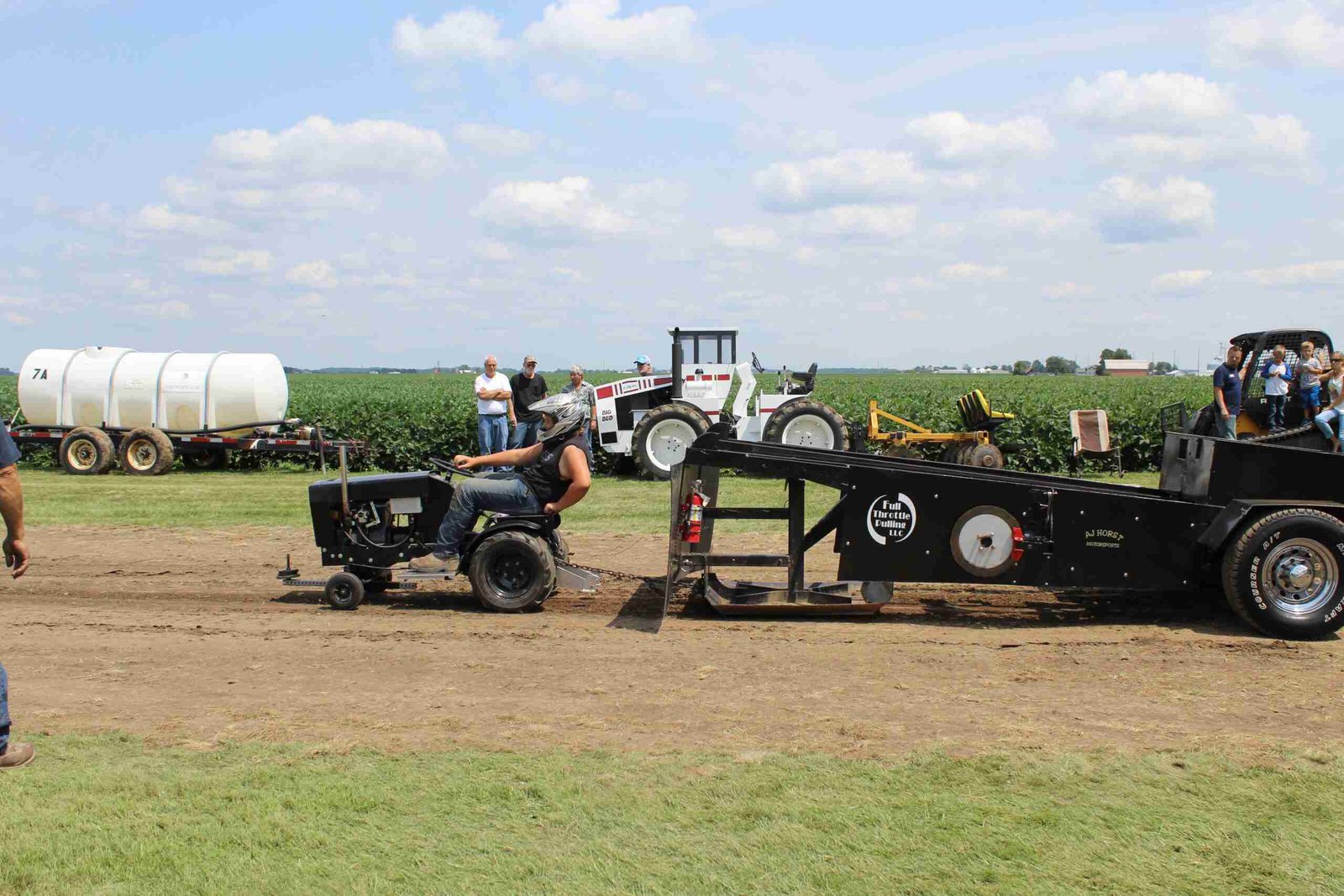 TRACTOR PULL… Full Throttle Pulling and local pullers compete at the Lyons Community Park.
VOLLEYBALL… Players battle in a volleyball tournament at the Lyons Community Park.
---