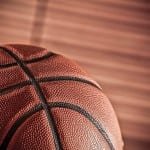 PETTISVILLE – Pettisville Coach Jason Waldvogel called it a "…solid game." The Hicksville Lady Aces probably called it something else that cannot be printed in these pages.
Pettisville welcomed in Hicksville on January 8, and with Dana Fricke practically outscoring the entire Lady Aces' team singlehandedly, the Lady Blackbirds went on to hand a 68-26 embarrassment on their visitors.
Fricke hit on a game-high 23 points for the 7-4 Ladybirds, with Mikala Avina adding 14 points and Audra Klopfenstein 13. Kate Kauffman came off the bench to join Lauren Hostetler with 8 points, and Amber Loar finished with 2 points.
SCORING BY QUARTER:
Pettisville  21  21  16  10 – 68
Hicksville  6  4  3  13 – 26