---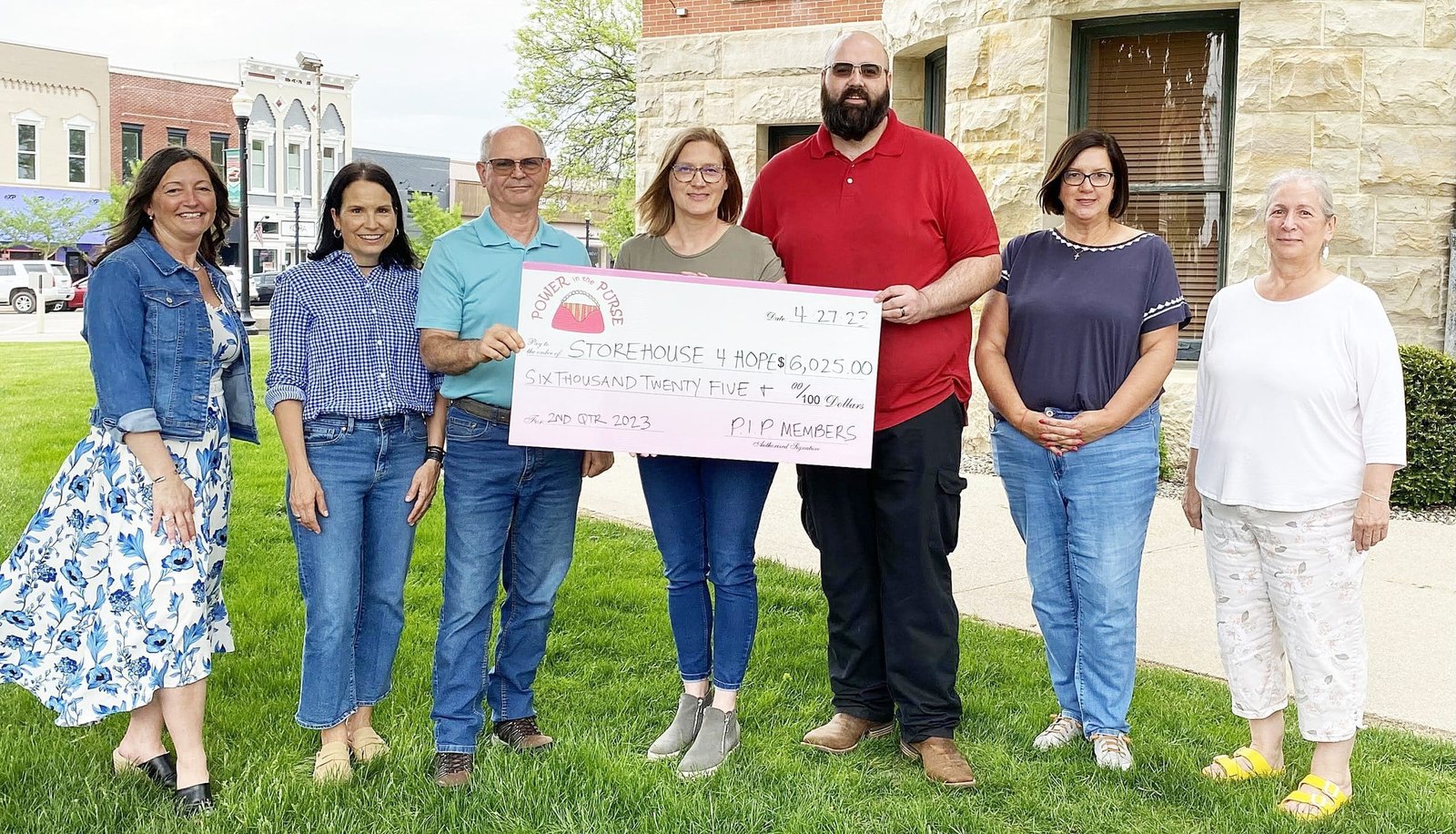 Power in the Purse awarded $6,025 at their second quarter meeting to Storehouse 4 Hope, Inc. This new centralized financial ministry is dedicated to bringing financial literacy to the community through financial outreach and financial education.
Based in Bryan, Ohio, this non-profit works with community partners and donors to collect and distribute financial assistance to individuals and families in financial crisis, then coach those recipients on managing their money for the future.
The grant will be used to help continue this mission. Pictured at the check presentation are: Misty King and Karin Bowers, PIP members, Chris Eschhofen, Storehouse 4 Hope President, Jennifer Martin, Executive Director/Co-Founder, Isaac Martin Co-Founder, Ann Spangler and Edwina Phillips, PIP Members. To learn more about Storehouse 4 Hope, Inc., please visit their website: https://storehouse4hope.org/.
PIP has given more than $184,000 to area non-profits since it began eight years ago. All women in Williams County are invited to make a difference in our community by joining PIP at their next meeting on Monday, July 31st. Contact Jenny Horn at the Bryan Area Foundation 419-633-1156 for more information.
---