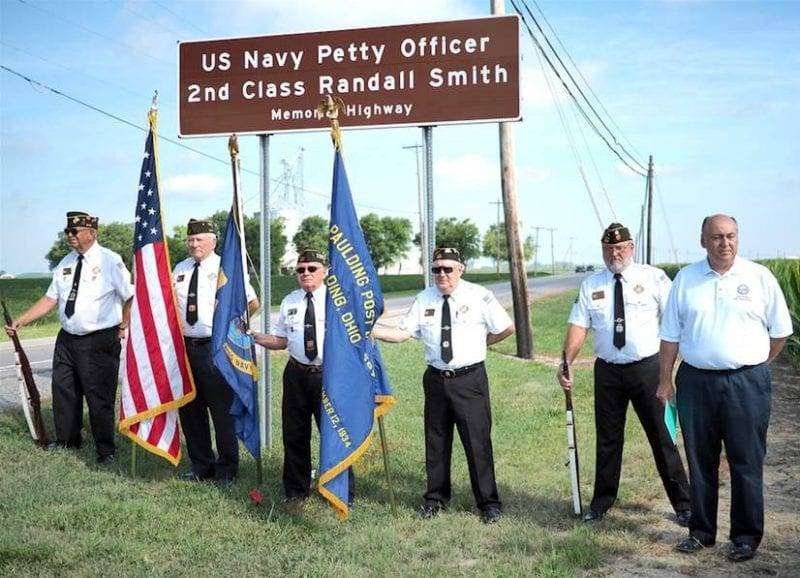 It has been a year since, "Randall Smith" was called by Bob Habern. "Randall Scott Smith", Habern repeated. The roll call took place in complete silence. Though others responded, Randall did not answer. Bob, District Disabled Veteran's Commander Chapter 54, called again, louder this time, "Petty Officer, Second Class, Randall Smith".
After a short delay, Sheriff Jason Landers stood and answered, "Petty Officer, Second Class, Randall Scott Smith is not with us. Randall was killed in action serving his country." It was Randall's final roll call.
If you recall, Randall Smith from Paulding, Ohio was serving in active duty Navy service in Chattanooga, TN on July 16, 2015 when a domestic enemy carried a machine gun in and fired upon those at the Naval Operations Support Center. Randall, though not scheduled to work, came in that day to finish a project. When the person came in shooting, Randall drew the fire away while others were able to escape. Altogether five people died as a result of the attack. Without Randall, reports say, many others may also have been killed.
Looking back, people can clearly see that things in this country have not improved. More people have given their lives in the line of duty.
On Saturday, July 23, 2016, the community came together once again to honor this local fallen hero. A section of US Highway 127 north of Paulding was dedicated by the Paulding Post 587 VFW, Tony Burkley and Mark Holtsberry with pastor Drew Gardner concluding in prayer as the "Petty Officer, Second Class, Randall Smith Memorial Highway." Friends and family were in attendance to pay tribute to this soldier and the ideals he died for.
INFORMATION PROVIDED
BY WEST BEND NEWS