By: Daniel Cooley
THE VILLAGE REPORTER
When a tornado rampaged through Oak Openings in the area behind the lodge, workers knew they had a lot of cleaning up to do. But that thought quickly turned into a positive.
The area that became known as Tornado Alley was suddenly filled with Red-Headed Woodpeckers.
The Red-Headed Woodpecker, 10 inches in length, with both sexes displaying a black back, is white at the tail and the entire front, with a solid red head.
Matt Anderson of Whitehouse, who conducts surveys of Oak Openings for the Toledo Naturalist Organization and for the Ohio Department of Natural Resources, talked about the phenomenon.
"(The tornado) created a superb habitat for the Red-Headed Woodpeckers who moved in quickly," Anderson said. "They would even overwinter in large numbers if the acorn crop was good."
It was a perfect scenario for the formerly rare woodpecker of the area, which quickly became abundant.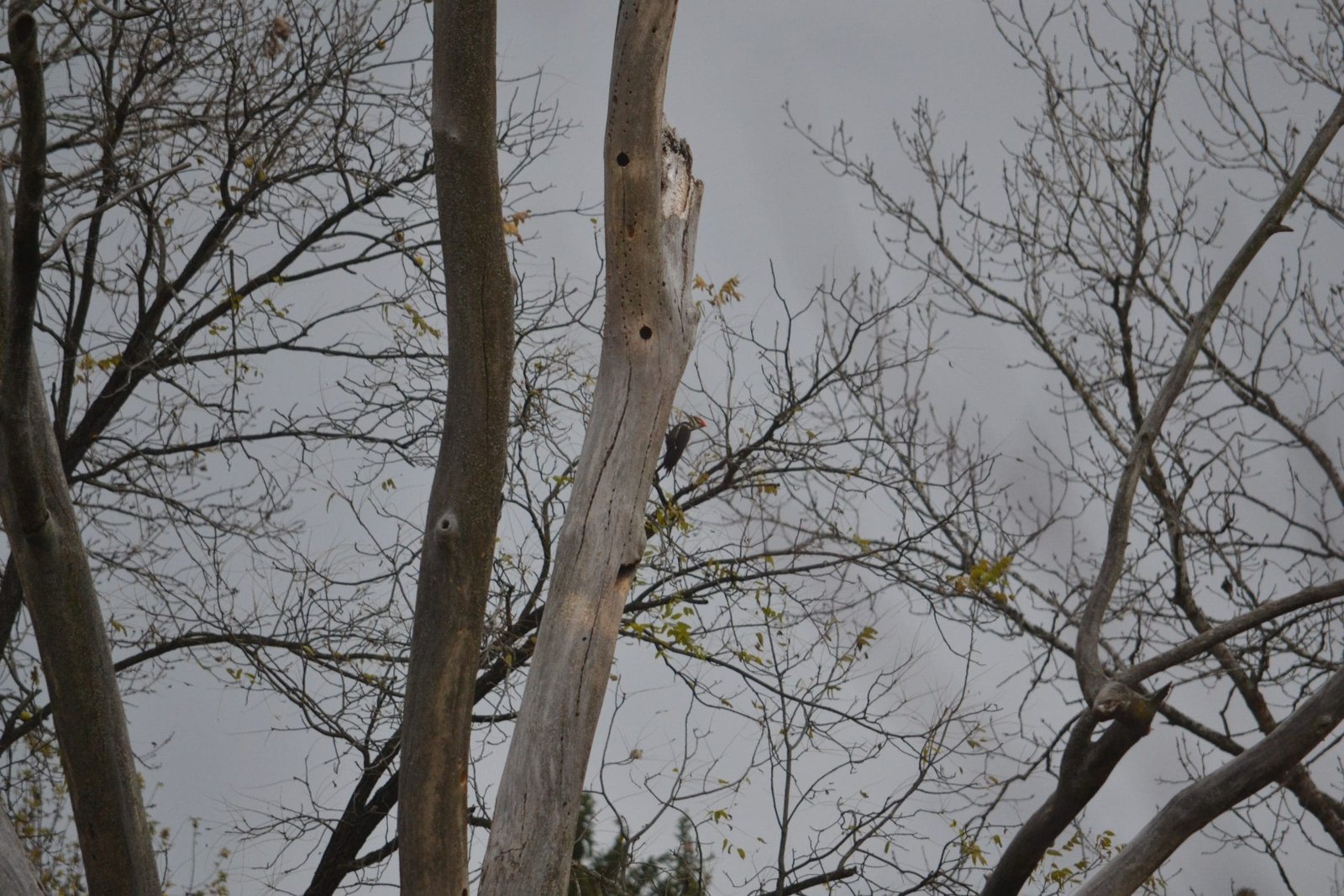 That's because the Red-Headed Woodpecker likes dead trees, so they can excavate holes or use abandoned holes in dead trees, for nests. And that's what the tornado created, lots of dead trees.
"In 2019, I counted 53 Red-Headed Woodpeckers in Tornado Alley, which stands as an all-time high for a single location in the state of Ohio, according to e Bird," Anderson said.
"Unfortunately, most of the dead trees have been taken down or removed, so I doubt if we'll see numbers like we did the first ten years. But I would say that Oak Openings Metropark is (still) among the best sites in Ohio for the species."
Another woodpecker that took advantage of the Tornado Alley phenomenon is the large, crow-sized Pileated Woodpecker.
This large woodpecker, 17 inches in length with a wingspan of two feet, six inches, is mostly black, with a red crest, a white stripe on the neck, white under the wings and on the forehead. The male has a red mustache and the female, a black mustache.
Though the Pileated likes hardwood forests, it also likes dead trees, where it hunts for its favorite food, the Carpenter Ant.
The Pileated also likes dead trees for its nests, excavating large holes to support its two to five youngsters.
Dan can be reached at publisher@thevillagereporter.com
---