---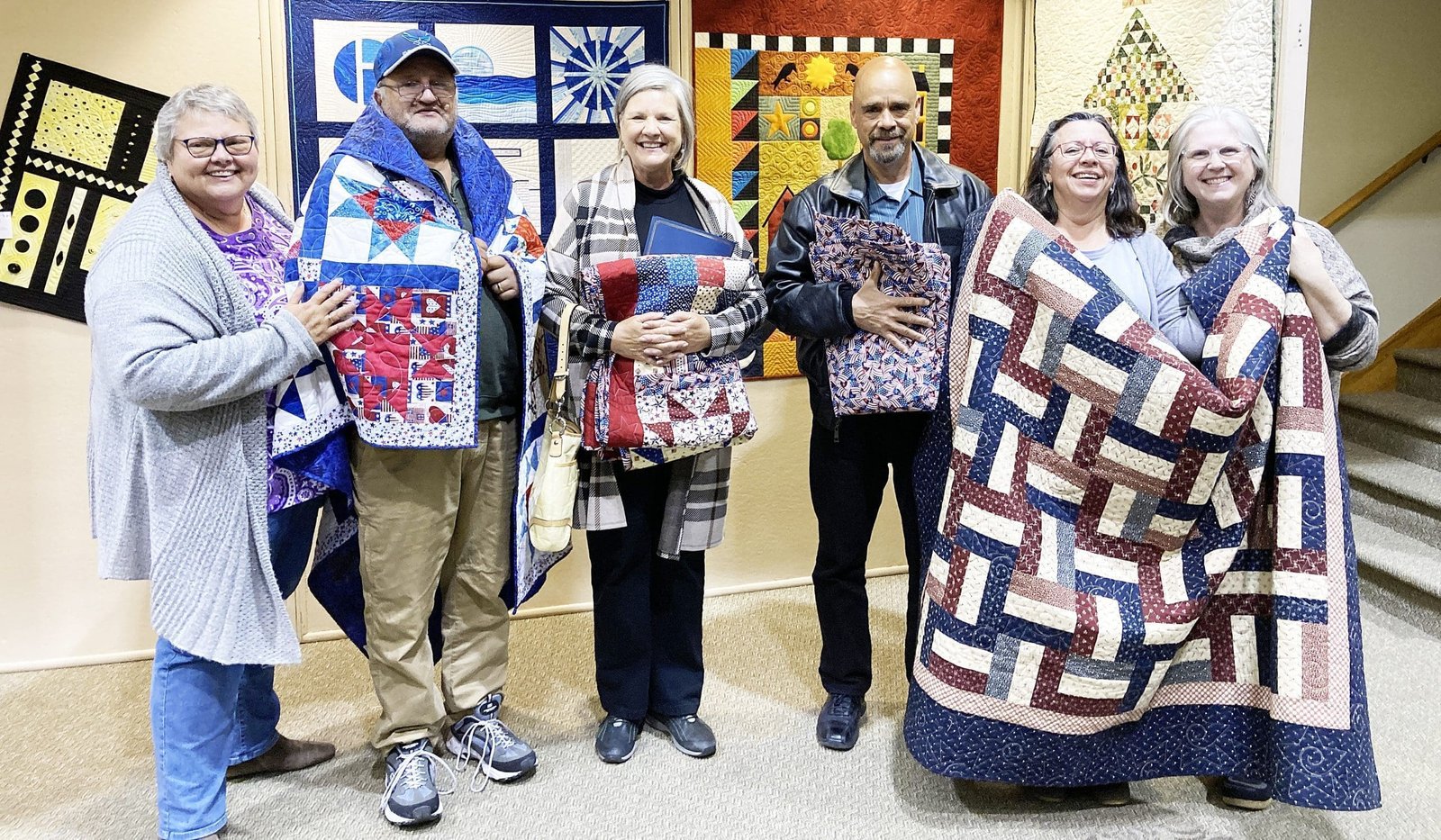 WEST UNITY AREA QOV RECIPIENTS AND FRIENDS … (L TO R) Teri Lebowsky (wife of Arnold Lebowsky) Arnold Lebowsky, Air Force, SSGT, 1979-1995; Robin Webster, Army, Specialist, 1982-1990; David Webster, Army, MSG, 1980-2003; Tina Robey, Navy, PO2, 1981-1988 (West Unity native, now lives in Reading, MI); Deb Ridgway, Sauder Village Quilt Show Director & Hilltop Graduate.  (PHOTO PROVIDED)
---
By: Amy Wendt
A first-time collaboration between the Sauder Village Quilt Show and the Quilts of Valor Foundation led to a very special evening for local veterans at the Founder's Hall on Tuesday, May 2.
According to Jeanette Smith, Director of Sales and Marketing for Sauder Village, "For over 40 years we have been hosting the Quilt Show and this was a new exhibit that we felt would be great to be able to honor our local veterans and their service."
---
Please login to view this news story.  Not currently a subscriber?  Obtain seven days of website access along with the current full color E-Edition (same as the print edition) for just $2.00.