---
AWARD WINNER … Justin Downing receives the September Spotlight Award from BDF member, Ann Spangler. (PHOTOS PROVIDED)
---
To recognize local investment in buildings, landscaping, and other improvements, the Bryan Development Foundation has created a monthly "Spotlight Award."
September's recipient is Justin Downing for his house refurbishment at 319 Center Street. Downing keeps his eye open for inexpensive properties that he can remodel.
This provides a great service to Bryan, as there is a need for single family homes. Renovations at the Center Street house started at the bottom and worked their way up.
A new foundation for most of the structure was needed, and the inside of this two-story house was taken down to the bare studs. The outside was resided, reroofed, and a new porch was added.
Mechanically, the house has new plumbing, wiring, and HVAC. The first-floor master bedroom suite has a large closet area, and a multi-head shower.
The all-new kitchen cabinetry, counters, and flooring are set off with the abundant natural light coming from the large windows.
These types of popular amenities make the house attractive to those in the market, and the outside renovations make the neighborhood look fresh.
Justin completed most of the work himself, but also used local contractors including MDL Remodeling, OK Electric, Southworth Drywall, Jay's Plumbing & Heating and Elite Doors.
Downing also renovated a home at 234 East South Street, and two homes in Edgerton in the past few years. Once this house is completed and passed inspection, Justin will most likely sell the property.
The Bryan Development Foundation's mission is to enrich the community by encouraging economic activity, preservation, and community pride.
The BDF presents the Spotlight Award to a resident, business, industry, or institution that has invested in new construction, preservation, restoration, or beautification efforts, in Bryan.
Spotlight Award recipients are recognized by the BDF with a plaque and through social media and local news outlets. Plaques are provided by Image Pro Group.
The community is encouraged to submit Spotlight Award Nominations at developbryan@gmail.com.
Additional information on the Bryan Development Foundation is available on the BDF Facebook page and website www.bryandevelopment.org
---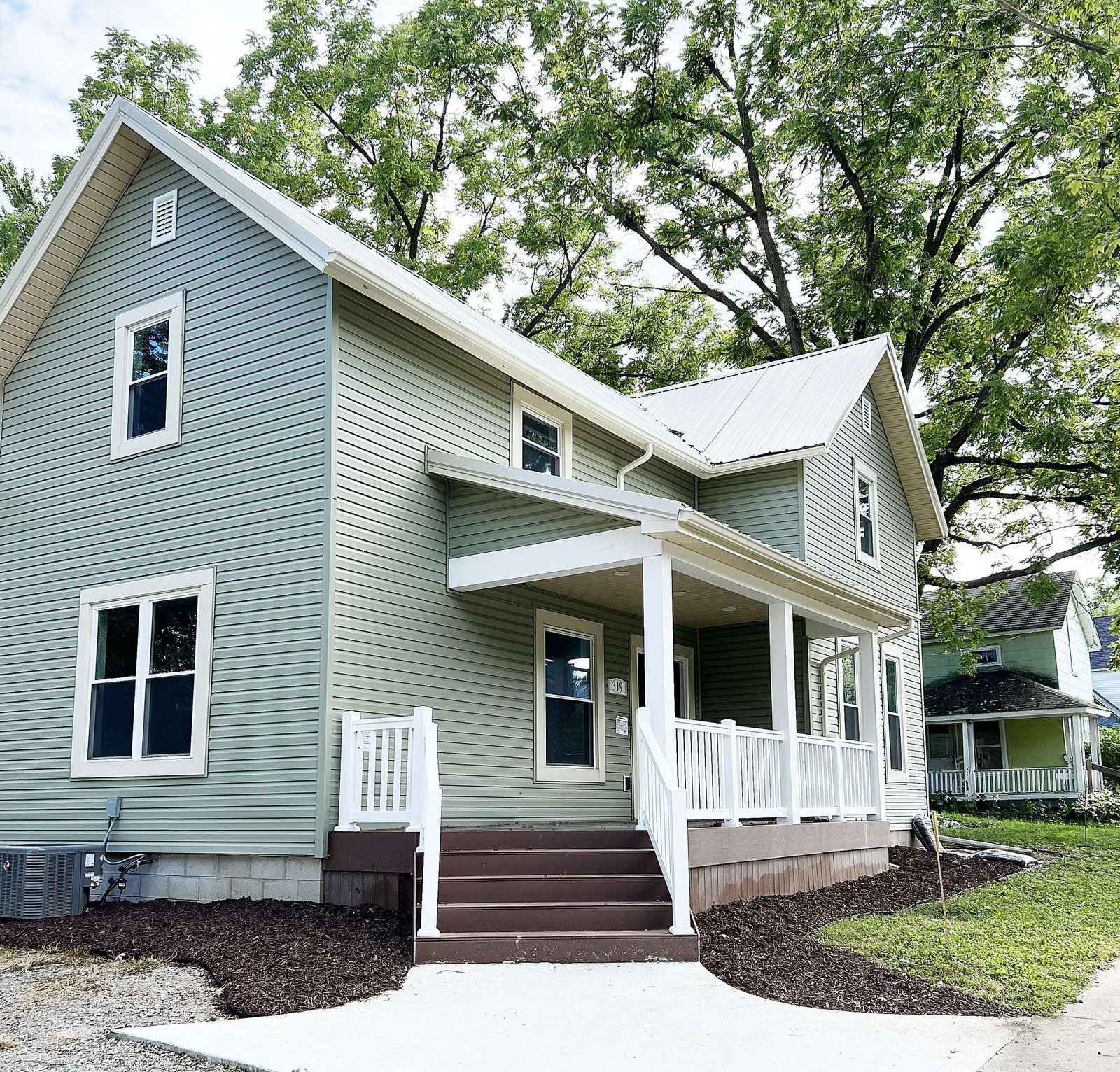 RESTORED HOME … Outside shot of Downing's refurbished house.
---