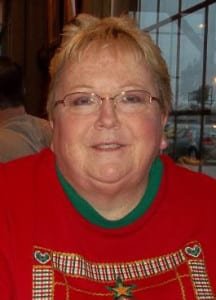 For the past 29 years, Sharon Hess, the science teacher at North Central High School, has been influencing the lives of teens and opening them up to the world of science.
It is with great regret that she is taking the move to retire, but she was severely injured in an auto accident over a year ago, and has been unable to return to the classroom. Had it not been for this unfortunate event, she had planned to continue teaching for some years.
Sharon always had a love for science, and had such good teachers growing up as role models, that when it came time to decide on a career, she knew that she wanted to teach young minds about science. She chose high school students because she enjoyed that age group because they are approaching adulthood.
She feels that they are becoming more interested in their world, and are becoming more interesting in general.
She has spent her entire teaching career at North Central and had no desire to teach anywhere else. During her time in the district, she has seen a lot of teachers and staff come and go, but has always held her co-workers and the school in high esteem.
Hess had no children of her own, so her students were like her children, and she notes that she always called them "my kids."
Among the specific sciences that she taught at North Central were anatomy, biology, chemistry and zoology. One of the highlights was to find that one student each year who would discover a love for science and to rise above that of which they thought they were capable beforehand, especially if they had no interest in science prior to her class.
With more than a year since she last taught in the classroom, Sharon already misses her time at North Central.
She most misses being able to be intensely involved in the subject matter every day. She misses her students and her colleagues and the interaction with them most of all.
Her immediate plans are to continue to work on recovery to the point where she can walk and drive again.
When asked if she had anything to share with her former students and fellow educators and staff, she said to let them know that "it was a privilege to work there" at North Central. No doubt that North Central High School was equally as privileged to have had Sharon Hess as a caring teacher in their classrooms.