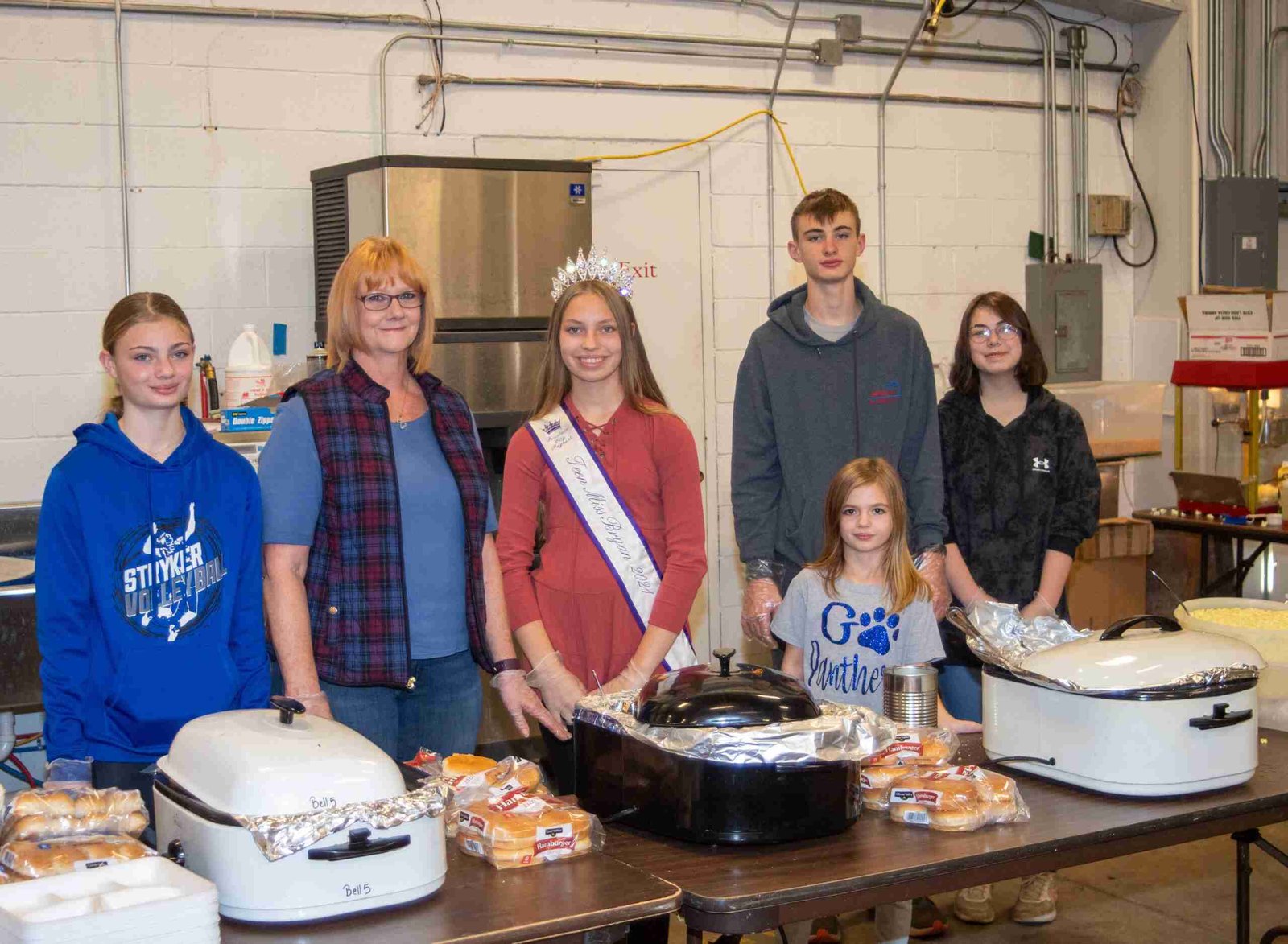 STRYKER FEATHER PARTY … Volunteers stand ready to feed those that come to attend the 2021 feather party at the Stryker Fire Department. (PHOTO BY JACOB KESSLER, STAFF)
---
By: Jacob Kessler
The Stryker Fire Department held their annual Feather Party on Saturday, November 6th. The Fire Department, located at 200 South Depot Street, holds the event every year with the exception of last year due to COVID.
The department first started doing this a number of years ago in partnership with the Legion. They had seen other departments in the area doing it and they wanted to start one in their town.
The Legion allowed the department to use their building as well as their Bingo machine. As the years went on, the department was able to buy their own Bingo machine and moved over to the school for a few years before ultimately starting to hold it in the departments current building.
Previously, the department held 50 games of Bingo and charged a dime per game. Today, the games are down to 40 but the charge is still only a dime per game.
The event also holds auctions and gives door prizes to the adults and children. Food was served and ranged from Chicken, BBQ pork sandwiches, hot dogs, potato salad, chips, drinks, dessert, nachos, popcorn and more.
Doors opened at 4:00 p.m. with Bingo starting at 6:00 p.m. By 4:30 p.m. half the tables in the department were already full and continued to fill up as time went on. For the Fire Department, that is exactly what they want to see.
"We don't care about the money with this event. For us it is more about the community and giving back," said Assistant Fire Chief Bob Sterling.
The event does bring in money for the department though and that money is used to buy new equipment that helps the department continue to do the work of supporting the community.
"We look forward to this event every year and the continued support from the community. This is our opportunity to give back and for people to come and see the fire hall. We want them to know that we are here if they need us."
"It allows them to see our faces, especially the children, so that if we do have to go to them one day they see a familiar face instead of a strangers," continued Mr. Sterling.
Outreach truly is a reward in and of itself and a little Bingo always helps to make a fun night. The Feather Party is an annual event, so even if you didn't get to attend this year, keep an eye out and head over to Stryker next year. Also, check from time to time for other events hosted by the department.
Jacob can be reached at jacob@thevillagereporter.com
---