---
Click below for a free photo album of this event to view all the photos.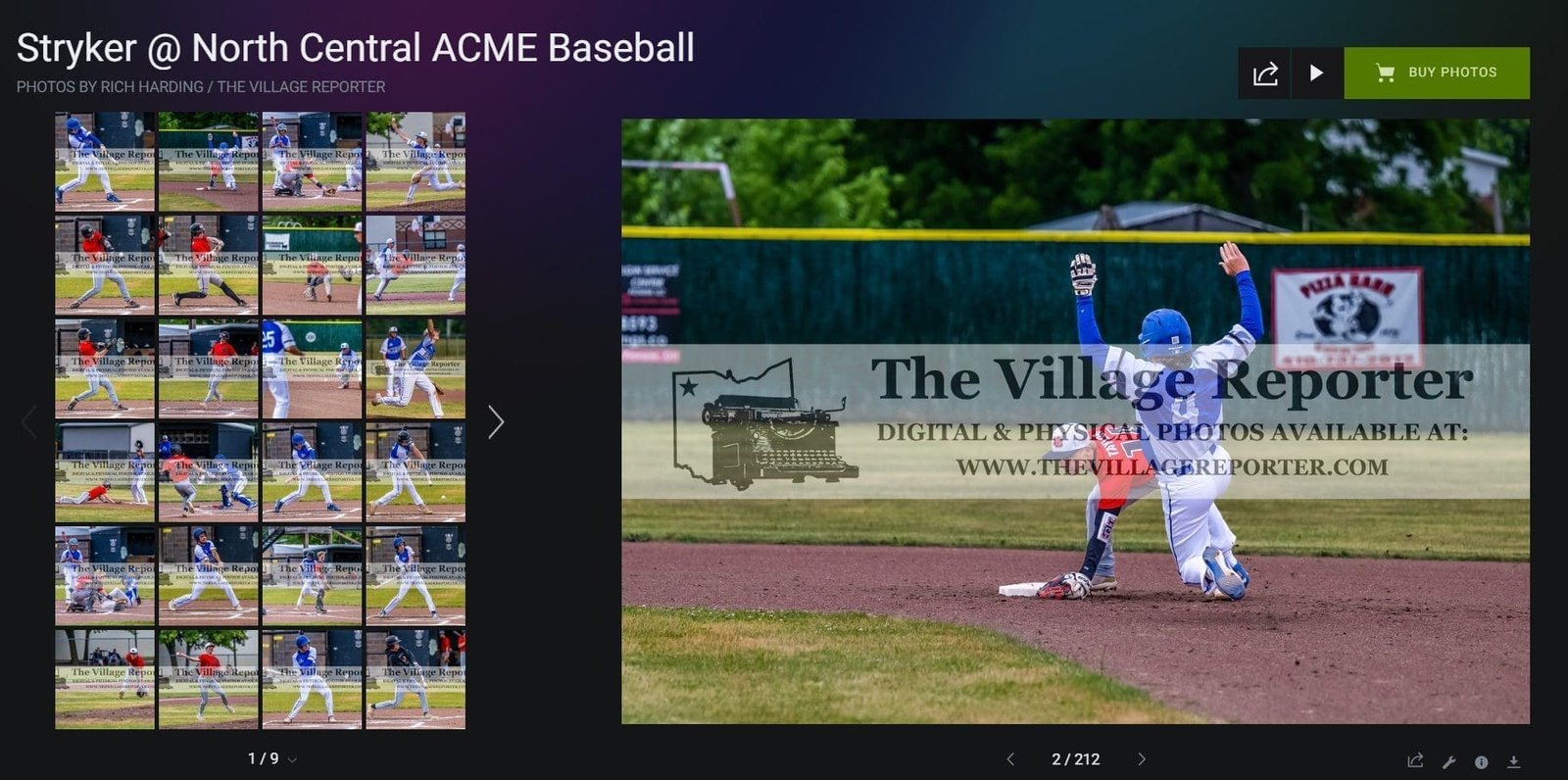 ---
North Central 13-6 Stryker 3-3
PIONEER – The Eagles scored in every inning in game one and then in three of four innings in game two as they swept Stryker in an ACME twin bill.
Ben Pettit paced North Central with three hits and three RBIs in the opener along with earning the win on the hill.
Tyler Meyers was the winning pitcher in game two as North Central needed three hits to produce their six runs, thanks in part to eight Stryker errors.
Gavin LaBo recorded two singles in each game for the Panthers while Devin Montague totaled two singles and four RBIs on the night.
GAME 1
STRYKER       200 01 –  3  6  4
N. CENTRAL 153 22 – 13 12 1
Records: Stryker 0-1, North Central 3-1
WINNING PITCHER: Pettit (5 innings, 6 hits, 3 runs, 1 earned, 9 strikeouts, 2 walks)
LOSING PITCHER: D. Donovan (4.1 innings, 12 hits, 13 runs, 11 earned, 6 strikeouts, 5 walks)
LEADING HITTERS: (NC) Pettit – double, 2 singles, 3 RBIs; Meyers – double, single; Gendron – 2 singles, 3 RBIs; Hicks – 2 singles, RBI; (Stryker) LaBo – 2 singles; Montague – single, 2 RBIs
GAME 2
STRYKER       001 02 – 3 3 8
N. CENTRAL 302 1x – 6 3 0
Records: Stryker 0-2, North Central 4-1
WINNING PITCHER: T. Meyers (4 innings, 2 hits, 1 run, 1 earned, 7 strikeouts, 4 walks) Other: C. Meyers
LOSING PITCHER: LaBo (4 innings, 5 hits, 6 runs, 2 earned, 3 strikeouts, 2 walks)
LEADING HITTERS: (NC) Moore – double, RBI; Shockley – double; LaBo – 2 singles; Montague – single, 2 RBIs
---