---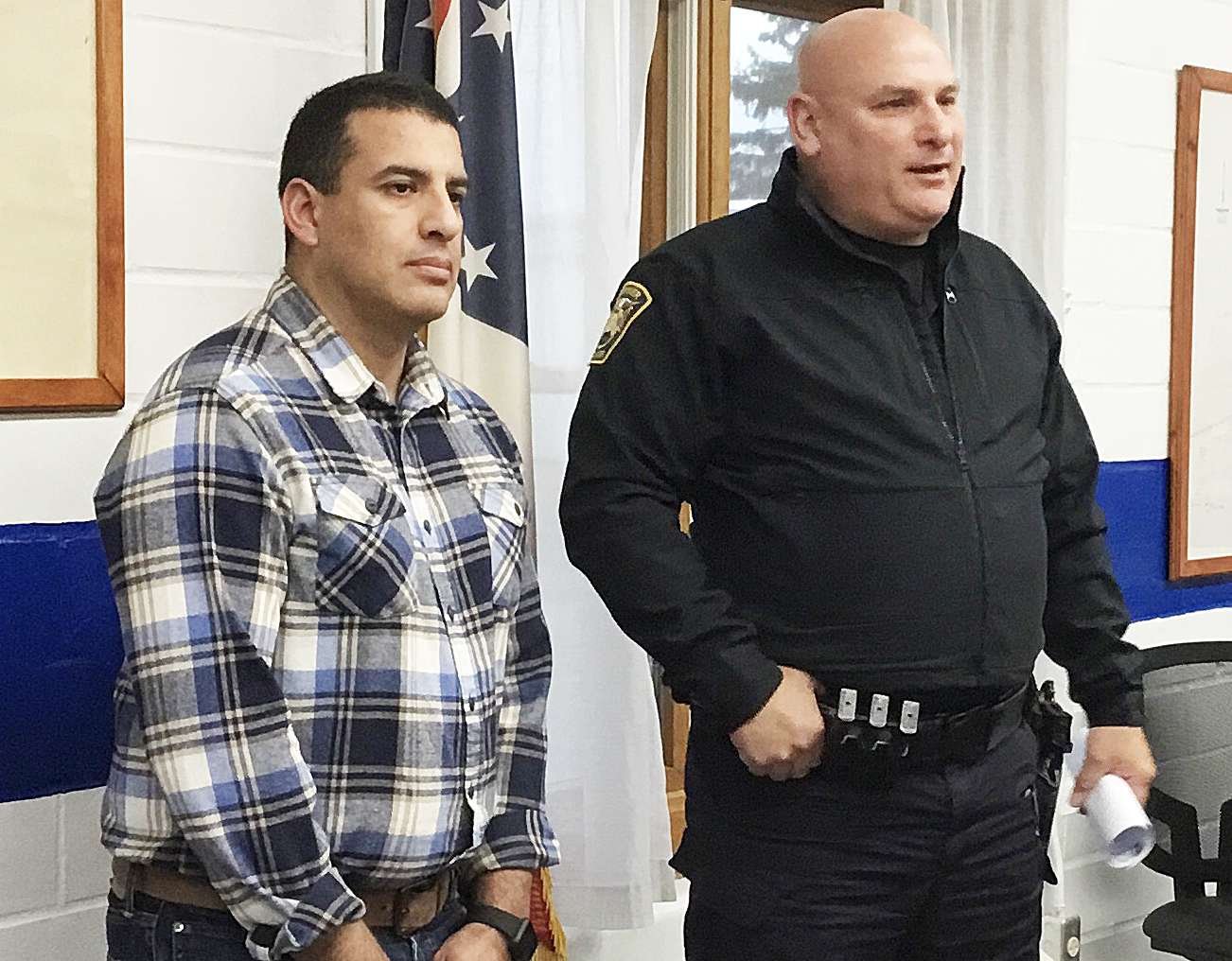 MOVING ON … Sergeant Steve Mendez said his goodbyes to council at the October 24, 2022 Stryker Council meeting. Seen here, Police Chief Steve Schlosser was sharing how Mendez will be missed as he has been on the force for 21 years. (PHOTO BY REBECCA MILLER, STAFF)
---
By: Rebecca Miller
As a part of the October 24, 2022 Stryker Village Council meeting, Police Chief Steve Schlosser had Sergeant Steve Mendez present with him.
Schlosser explained to council that Mendez is leaving the Stryker Police Department (SPD) to accept a full-time position with the Toledo Metro Parks Police Department (TMPPD).
---
Please login to view this news story.  Not currently a subscriber?  Obtain seven days of website access along with the current full color E-Edition (same as the print edition) for just $2.00.