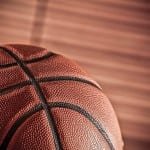 SWANTON – Anybody that paid admission to the Pettisville versus Swanton girls' game of January 15 got their money's worth…and then some. These two teams went toe to toe and slugged it out for four quarters AND two overtime periods before the hometown girls were finally able to put away the defiant Ladybirds by a 59-57 score.
Every time one of the teams got an advantage, the other would mount a rally to negate it. Pettisville came from down two to force overtime, and after a 6-6 extra frame failed to resolve the issue, another round was scheduled. This time though, the 12 points scored was divided 7-5 in favor of the home team for the 59-57 final.
Dana Fricke led the Ladybirds with 23 points, with Lauren Hostetler dropping 14, Mikala Avina 12, and Audra Klopfenstein and Jordyn Pursel 4 points apiece.
SCORING BY QUARTER:
Swanton  7  15  8  16  6  7 – 59
Pettisville  13  11  4  18  6  5 – 57