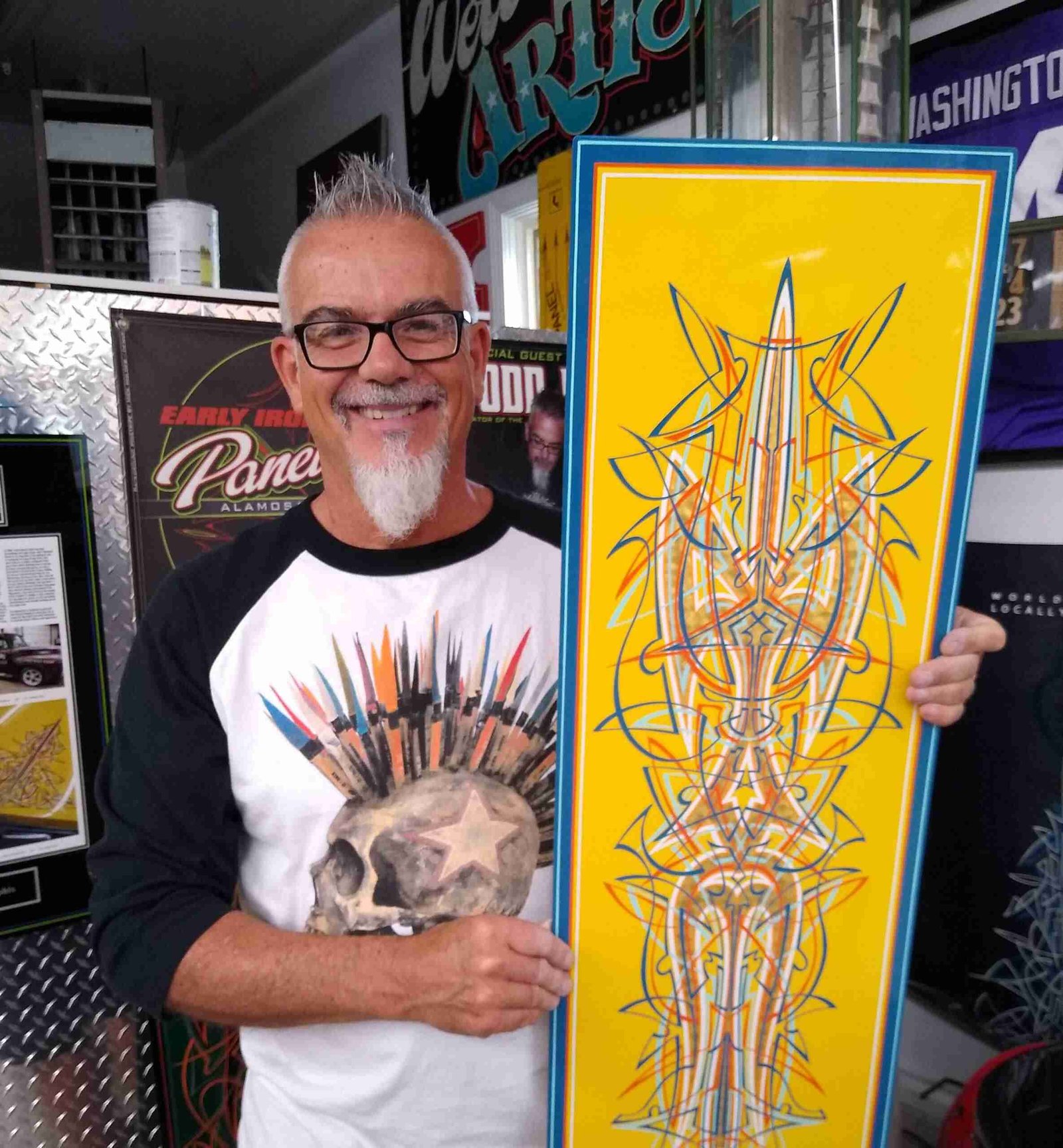 By: Jennifer Ellison
When one typically thinks of fine art, classical masters such as Da Vinci, Michaelangelo, or Picasso usually come to mind. Perfectionists with a talent for capturing the realistic features of the human form or discovering the hidden meaning behind seemingly random objects in abstract expression.
Today, fine art takes on a whole variety of meanings and concepts as innovative new minds come forward with their fascinating visions of the world.
Wauseon artist Todd Hanson is one such innovative mind. He's been given the prestigious honor of representing his chosen style by being selected to display his artwork in The Butler Institute of American Fine Art in Youngstown, Ohio.
At the age of 15, Todd began expressing his creative side through paint and detail work and after forty-four years of practice and discipline, he has become a true master of his craft.
His studio is his shop behind his home on Leggett Street where he meticulously and precisely lays down each and every calculated brush stroke.
Like all artists, Todd specializes in a very specific style for which he's become known the world over; pinstriping.
Pinstriping, otherwise known as 'The Art of The Line', is a decidedly complex artform dating as far back as 32,000 years ago, with some very basic examples of linework which can be seen in La grotte Chauvet-Pont-d'Arc, in Ardeche, France.
Various forms of the line art have been discovered in civilizations throughout history, including Native American peoples, Tahiti,
The south Pacific, Greece, and Rome. The form of pinstriping we're most familiar with was made popular by a man named Andrew Mack, who worked for JJ Deal Wagon & Buggy, which was located in Jonesville, Michigan.
At that time, pinstriping was a popular design choice for carriages and buggies, but the only real implements that existed were striping pencils.
Mack wasn't happy with the limited results the pencils provided and around 1865, he began developing his own methods, which led to the first of the Mack brushes which pinstripers use today.
But while pinstripes rose and fell out of popularity on vehicles, it wasn't until a visionary named Kenneth Howard came along and showed the world what the Art of The Line could really do.
His lines flowed and twisted on the paper as if they were dancing to music in his head, allowing the versatility of the line to make its grand reappearance back into the world of art.
And this is the ancient artform that Todd Hanson chose decades ago as his style of choice. He uses a special type of oil-based paint called 1-Shot Paint, which is an Alkyd enamel specifically used for sign-painting.
He developed his skills working for sign companies while he was in high school and officially started his own business in the fall of 1987 where he does detail work for vehicles, including his famous pinstriping. In early April, the Butler Institute put together a special temporary exhibit featuring contemporary artwork, specifically focusing on this particular style. 35 of the best pinstripers in the country were selected as candidates, from which Hanson was chosen.
This occurrence is highly unusual for the fine art community. "This art is kind of regarded as, I don't know if 'underground' is the right term, but it's not acknowledged much by the fine art community because it's just people in their shops painting things. It's not considered a 'fine art'." Todd said in an interview.
When asked how he felt when he learned he was accepted, Todd said, "I kind of laughed, actually. I thought it was pretty cool. I don't know if it'll do anything for my career, any, but it's nice to be thought of as really good at what I do."
Todd's work as a detail artist and pinstriper is world-renowned. His artwork has reached shores as far away as Australia and next year, Todd is scheduled to go to New Zealand and Finland to teach the art of pinstriping.
He's even done prop work for the set of the Tim Allen show, Home Improvement.
The amusing thing is that in his own state, Todd Hanson and his work tend to blend in with the crowd, relatively unnoticed. Because of this, he calls himself 'world famous, locally unknown'.
Todd's work will be available for the public to visit at the Butler Institute of American Fine Art from April 11th through June 27th.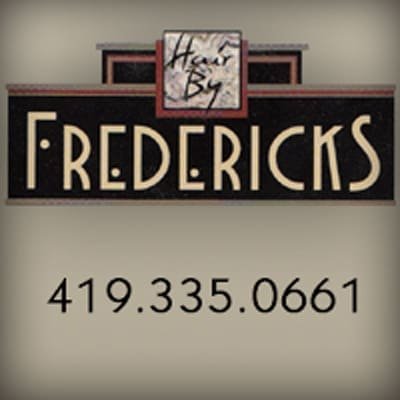 For all lovers of fine art and the ever-evolving 'Art of The Line', come out for the "American Stripes" exhibit and witness an ancient artform given new and spectacular life by talented and creative fine artists like Todd Hanson.
Jennifer can be reached at publisher@thevillagereporter.com
---