REFRESHMENTS … The refreshment cart goes around the Ironwood Golf Course to provide drinks to players as they compete. Shown are: Duana Horst, Merrill Kane, Mike Brandt, Jason Bartschy, and Lauren Coressel. (PHOTOS BY JACOB KESSLER, STAFF)
---
By: Jacob Kessler
The Wauseon Chamber of Commerce held their annual Golf Classic at the Ironwood Golf Course on Thursday August 12th.
The Golf Classic raises money from sponsors for the Wauseon Chamber of Commerce High School Scholarships.
This year the outing brought in 32 teams, 55 individual sponsors that each donate $100, 17 major sponsors who each gave $500, and 18 prize sponsors that donate $100 worth of merchandise for their business as a prize for each hole.
According to the Wauseon Chamber of Commerce Executive Director Bill Drummer, this year was record setting. "This year brought in the most teams and team sponsors we have ever had. It was a great day and we had huge support from the community," said Mr. Drummer.
The Golf Classic brings in all of the teams to compete on all 18 holes. Teams were then served grilled burgers and brats after playing followed by the prizes awarded to the winners of each of the holes played.
The winners overall were The Farmers and Merchants State Bank in first place and Sullys Bistro in second place. The Wauseon Chamber of Commerce would like to thank everyone that participated in the event including the sponsors.
The 17 major sponsors for the Golf Classic were 96.1 – WMTR Radio; 94.3 – The Buck, Andres O'Neil & Lowe, Barber, Kaper, Stamm, McWaters, Whitlock & Maloney, Continental Plaza, Bill & Denise Drummer, Edward Jones – Wauseon & Swanton, Farmers & Merchants State Bank, Fulton County Health Center, McNeill Chevrolet Buick, Northwest State Community College, Premier Bank, Riley Tractor Parts, Shultz, Huber & Associates, State Bank & Trust Company, Sullivans Restraunt, Terry Henricks Auto Group and Wauseon Eye Care.
Jacob can be reached at jacob@thevillagereporter.com
---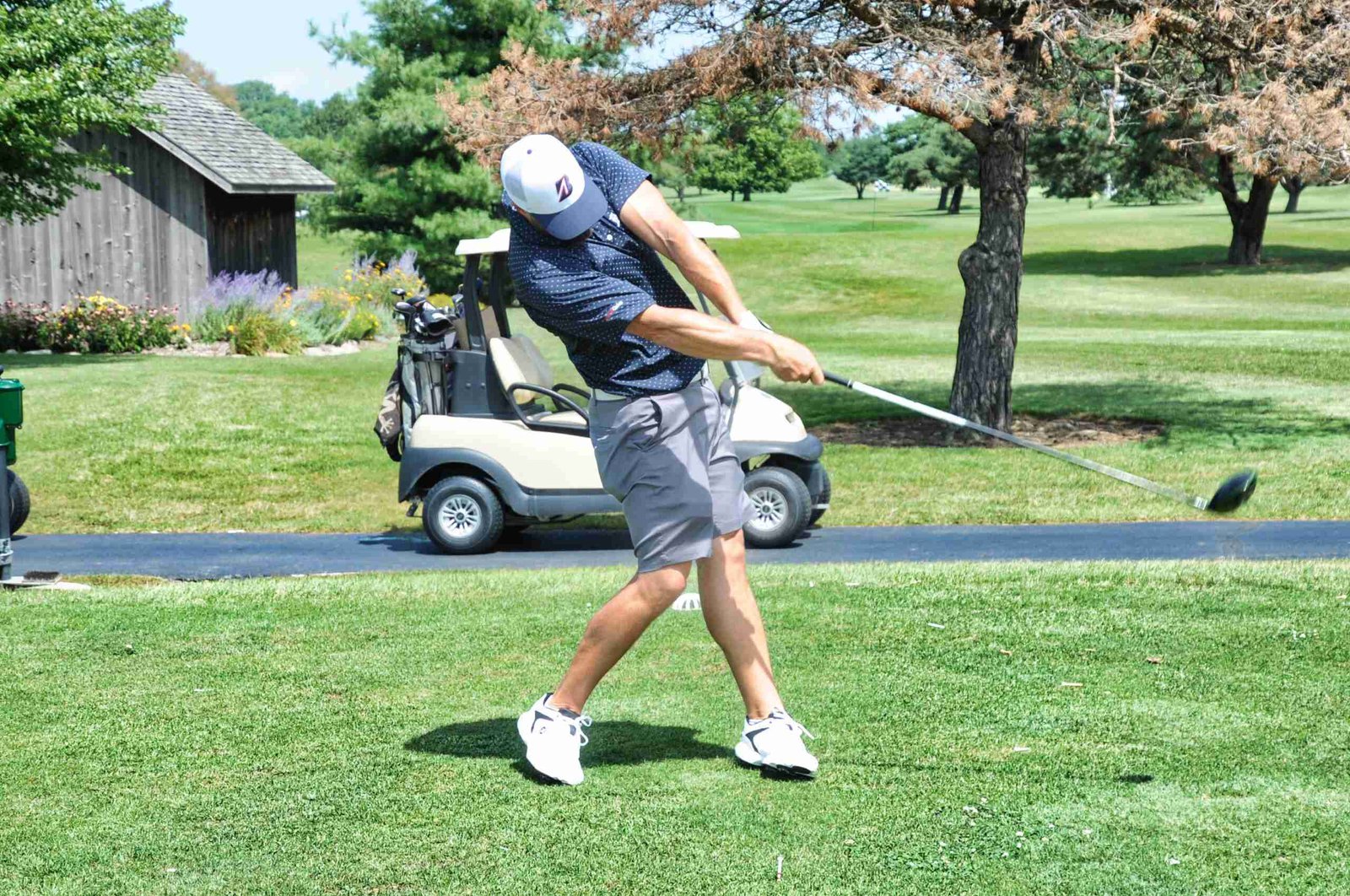 SWING … Joe Schneider swings for his tee shot at the Wauseon Chamber of Commerce Golf Classic.
---