---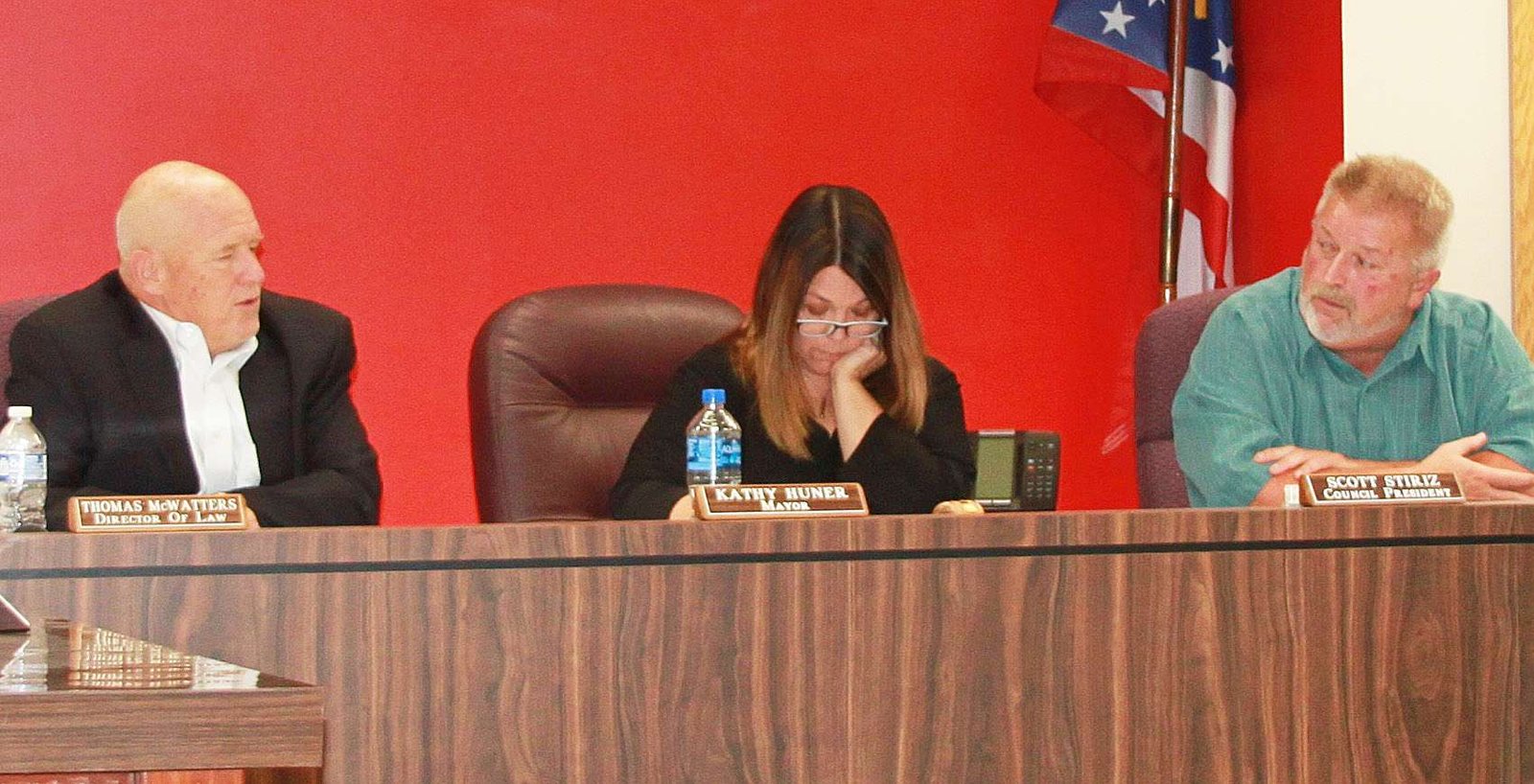 NON-UNION EMPLOYEES ONLY … City Law Director Tom McWatters, Mayor Kathy Huner and Council President Scott Stiriz discuss whether or not the Finance Committee recommendation will apply to union fire department and police department employees.
---
By:  Amy Wendt
Wauseon City Council met in regular session on Monday, October 15 and discussed percentage wage increases for full-time and part-time non-union city employees.
Councilor Sarah Heising spoke on behalf of the Finance Committee composed of herself, councilor Shane Chamberlin and councilor Steve Schneider (who was not present due to an excused absence).
---
Please login to view this news story.  Not currently a subscriber?  Obtain seven days of website access along with the current full color E-Edition (same as the print edition) for just $2.00.