---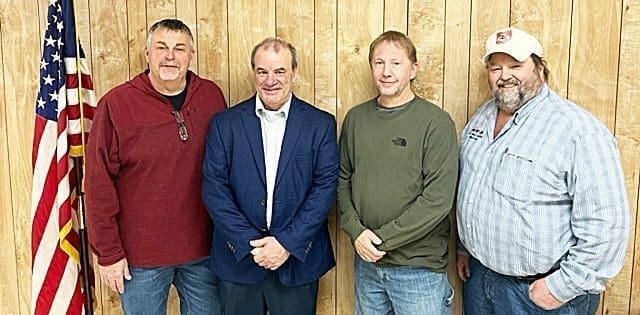 GETTING UPDATED … The Williams County Combined Health Department Advisory Board met recently and were updated on the activities of the local Health Department.
The Advisory Board is composed of members of the townships and municipalities of Williams County, as well as the representatives of the Williams County Commissioners, and other local elected officials.
The officer team that was elected at the meeting for the upcoming year are: ( L to R ) Chairman – Matt Grube, Center Township, County Health Commissioner James Watkins, Secretary – Todd Burkholder, Center Township, and Vice Chairman – Bob Short, Millcreek Township.
---