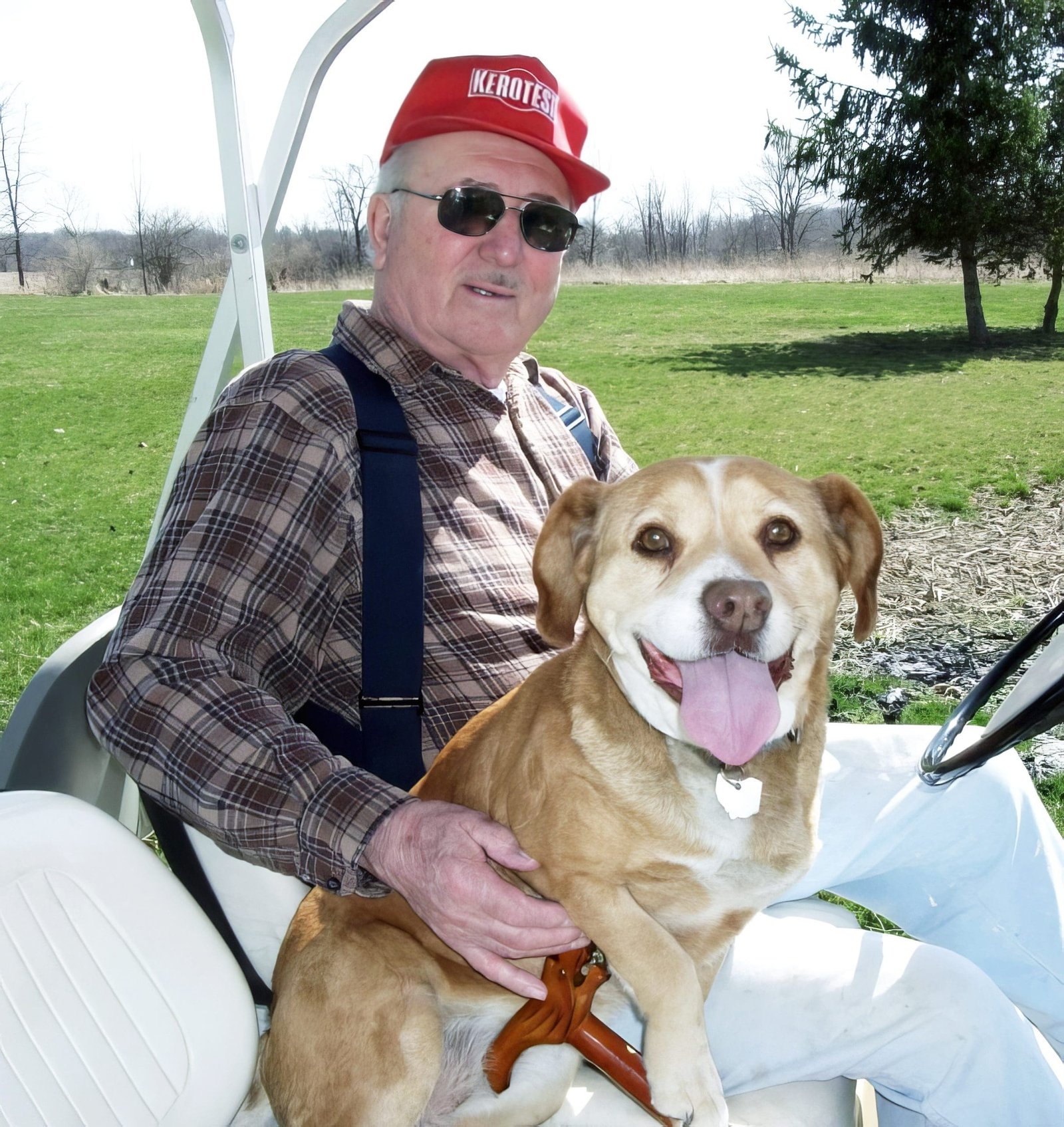 (Lifelong Member Of First Baptist Church In Stryker)
William O. Nofziger, age 89, of rural Montpelier, Ohio passed away Saturday, July 08, 2023 in his home surrounded by his loving family.
He was born July 10, 1933 in Stryker, Ohio to the late Alfred and Alta (Garber) Nofziger. He married Adonna Grace Willeman on August 03, 1952 and she survives.
He was a 1952 graduate of Stryker High School. Bill worked for the Ohio Gas Company for over 43 years as the Measurement Superintendent in charge of the Meter Shop.
He was a life member of First Baptist Church, Stryker, Ohio, member of Williams County Conservation League, Rube Band member, he loved woodworking and gardening, and was a "Master Tinkerer" who could fix anything.
He also loved making walking canes and mantel clocks. Above all, he loved his Lord and spending time with his family.
Survivors include his wife, Adonna G. Nofziger, his children, Brad and Mishelle Nofziger, Montpelier, Ohio, Greg and Linda Nofziger, West Unity, Ohio, Candy and Mike Bowers, Montpelier, Ohio, Mary and Joe Keesbury, Montpelier, Ohio, Dawn Wyman, Wellington, Ohio. 15 Grandchildren.  26 Great-grandchildren.  Sister, Marie Armstrong, Leesburg, Florida.  Numerous nieces and nephews.
He is preceded in death by his parents, 11 siblings, Son-in-law, Dennis Wyman, Grandson, Michael Bowers, Great Granddaughter, Jessica Terrell.
Friends may call for a time of visitation with the Nofziger family, Friday, July 14, 2023, 11:00 a.m.   –  1:30 p.m.  at First Baptist Church, Stryker, Ohio. Funeral service 2:00 p.m. Friday in the church. Pastor Sean Ingram will officiate. Interment will follow in Oakwood Cemetery, Stryker, Ohio. Grandsons will serve as pallbearers. Funeral luncheon will be served at the church following the interment.
Memorial contributions may be made to:  First Baptist Church, Stryker, Ohio or the Williams County Humane Society.
Funeral arrangements entrusted to:  Grisier Funeral Home, Stryker, Ohio   www.grisierfh.com
To send flowers to the family or plant a tree in memory of William O. Nofziger, please visit our floral store.
---