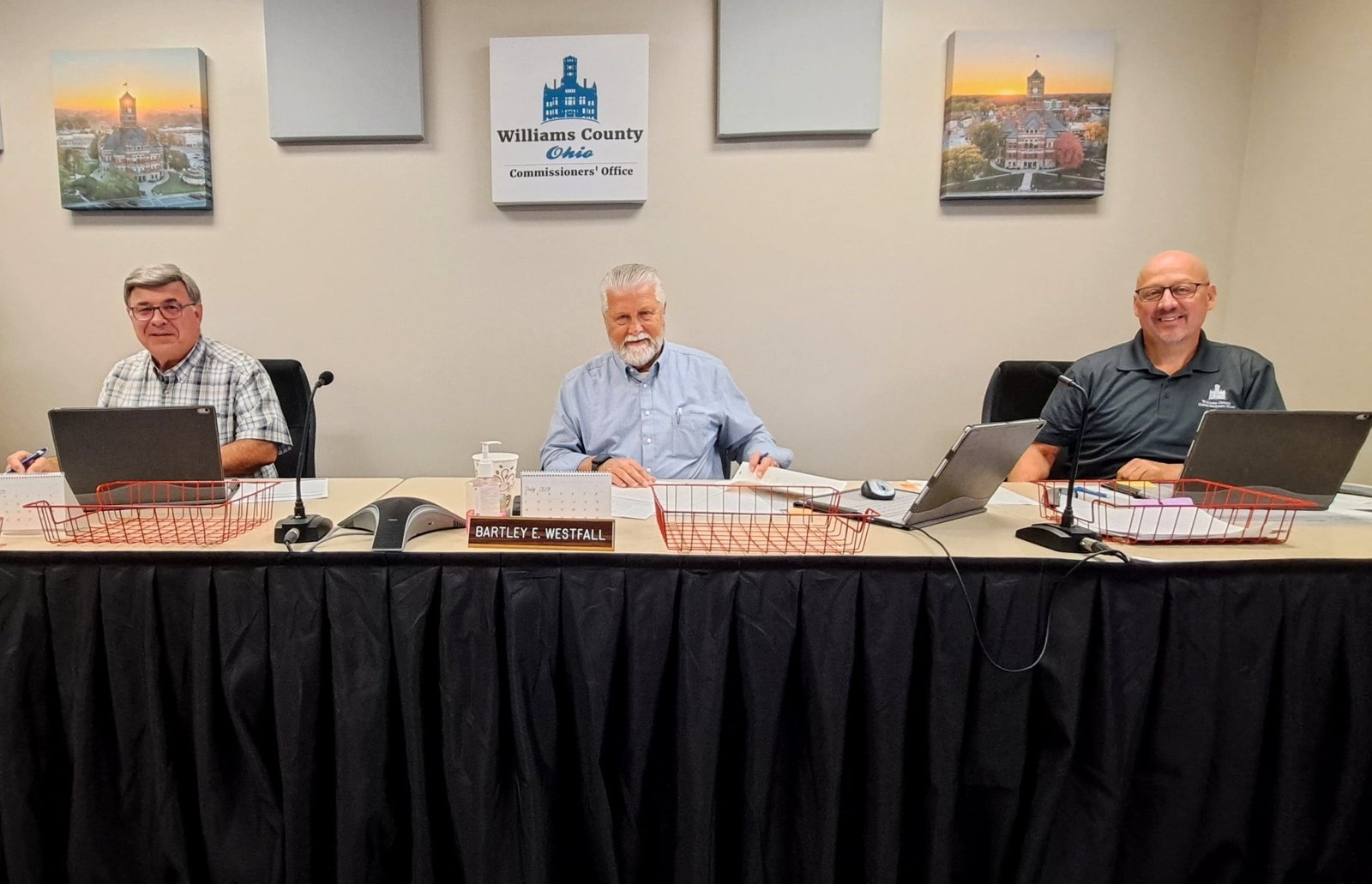 By: Anna Wozniak
THE VILLAGE REPORTER
The Williams County Commissioners began July 13 with an early morning meeting and executive session, coming into their regular session for the day at 9:14 a.m.
First approved was a transfer request on behalf of the Williams County Court of Common Pleas and EMS.
Next Approved was a resolution for the certification of tax valuation information in anticipation of a levy in excess of the ten-mill limitation, where Resolution 23-0211 officially approves the certification of this information by the Williams County Auditor, Vickie Grimm.
This levy is to appear on the ballot November 7, 2023, and is to be collected during the 2024 fiscal year.
Next approved was a resolution having to do with the Sloan Ditch hearing, where the Commissioners unanimously voted to do further investigation into a specific plan of action.
This plan of action includes the installation, replacement, repair, and / or relocation of the existing tile on record.
Next carried was a resolution approving a quote for hardware and software for the amplification of courtroom microphones by Torrence Sound, at a cost not to exceed $12,800.
Last to be approved during the July 13, 2023 regular session were the minutes of the July 10, 2023 session and the payment of the bills as presented by the auditor before the Commissioners entered recess at 9:18 a.m.
Anna can be reached at anna@thevillagereporter.com
---