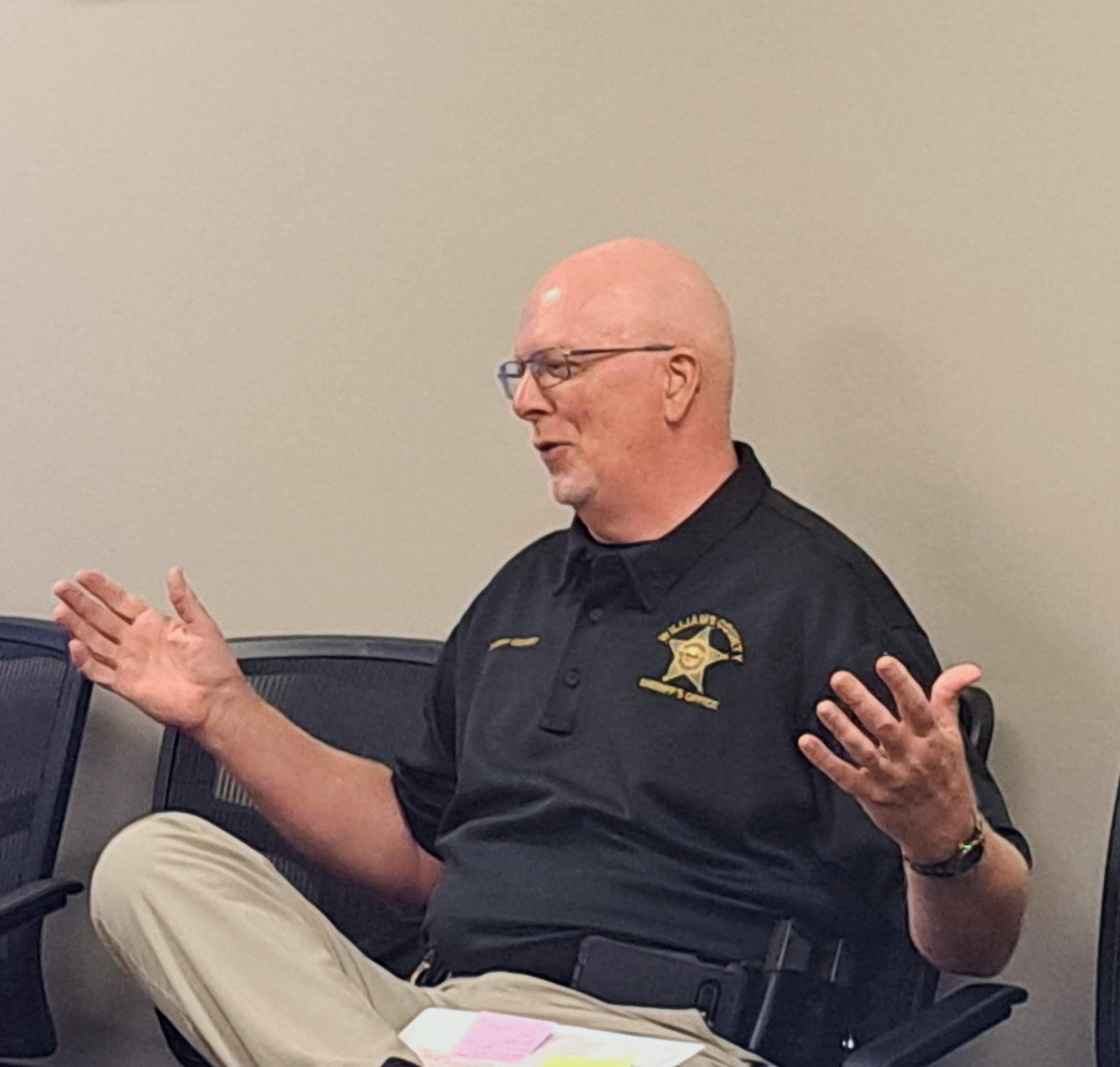 By: Anna Wozniak
THE VILLAGE REPORTER
The Williams County Commissioners began their July 17, 2023 regular session at 9 a.m. with Commissioners Lew Hilkert, Bart Westfall, and Terry Rummel present.
Approved during this meeting were five resolutions, a letter for motor vehicles, the Dog Warden report for July 3-9, a permit for use of Courthouse Square for a Williams County Cancer Assistance Annual Fundraiser, the minutes from the July 13, 2023 meeting, and the bills as presented by the auditor.
The commissioners then held a later meeting with Williams County Sheriff Tom Kochert to discuss the purchase and sale of police vehicles.
Sheriff Kochert detailed that three new police vehicles should be here by the end of this month, with a fourth coming in by October.
The Sheriff's Office already has possession of all the extra equipment necessary to put these vehicles into service within a week of delivery.
A few older vehicles that have an EcoBoost will be sold off, as will a collectable Ford Crown Victoria, a G6 obtained via a pursuit forfeiture, and a previously wrecked service Taurus.
Commissioner Hilkert questioned whether a letter was still necessary for the movement of funds for the purchase of the first three vehicles, to find that one will have to be promptly sent to the county auditor.
Discussion was then held on payouts needed for new hires, as well as recent endeavors that have resulted in the acquisition of a new K-9 trainer that has the capacity to license the dogs immediately after training.
As for the recent open police officer positions that the county has seen, Officer Kochert noted that "we're not going to get in a hurry" and that rushing into the wrong candidate would be a deeper issue than the open position.
"Enough trouble finds us; we don't need to find any" is Sheriff Kochert's thought on rushing to fill these crucial roles.
An agreement was made for a vehicle inventory to be forwarded to the commissioners.
The first of the five resolutions passed were supplemental appropriations to the Williams County Auditor and Commissioners, with the second appointing Ron Buda as Prevailing Wage Coordinator for all projects as needed for calendar year 2023.
The third resolution passed an additional levy of .29 mills in excess of the 10 mill limitation for the Williams County Health Department.
The fourth resolution, Resolution 23-0219, approved an agreement between Gorman Miller and the Williams County Commissioners for a master plan to engineer the courthouse office layouts.
The last resolution of the day approved an amendment to a fiscal accountability form regarding the realignment of funds related to a subsidy grant agreement to account for a reclaim award allowing for a $2,600 carryover balance.
The commissioners entered recess at 9:43 a.m.
Anna can be reached at anna@thevillagereporter.com
---