By: James Pruitt
THE VILLAGE REPORTER
The local Habitat for Humanity reached a milestone Tuesday at it broke ground on its 30th home, this time in Pioneer.
Officials with the Williams County chapter of the international organization and volunteers gathered with Kayle Vasko and her two children at a double lot where their new home will be built. The group will begin construction in earnest April 16 with the first of several building blitzes.
Vasko was overwhelmed at the thought of having a home for her and her two boys (Isaac, 4, and Lincoln, 6). She will put in 250 hours of sweat equity on the house.
"I am really looking forward to the experience and the opportunity," Vasko said.
Vasko was selected after emerging from a demanding vetting process conducted by the Williams chapter, Board President Steve Collins said. Applicants are judged by need, ability to pay and a willingness to partner with the chapter.
"It's a pretty rigorous process," Collins said.
Area contractors and the local FFA chapter members were also on hand for the ceremony. The FFA students are building a shed for the property.
The finished home will be about 1,100 to 1,200 square feet, Collins said. There is a 16-week schedule set to build the home, he said.
"It's a modest home, but a very quality built home," Collins said.
The home will cost about $60,000 to $70,000 to build, with hundreds of donated hours on top of that. The home will have a 20-year mortgage (cost of the build) which will be paid back at zero percent interest by Vasko. A secondary mortgage (for the appraised value) will be forgiven if the family remains in the home until the initial mortgage is paid back.
"That keeps them from in five years selling it and making a profit," Williams County Director Mary Ann Peters said.
Founded in 1992, the Williams County chapter has provided 'a hand up not a hand out' by building houses throughout Williams County. This upcoming build will be the second Habitat house built in Pioneer.
Confirmation of and information for the Building Blitz days from April through the summer months will be posted on the Habitat for Humanity of Williams County Facebook page. The 2016 Pioneer build also coincides with the 40th anniversary of the founding of Habitat for Humanity International.
"We are pretty excited that Williams County has kept up with 30 builds in 40 years," Peters said.
Anyone may help out at the Blitz days, Collins said. No experience is necessary.
For further information, contact the Habitat for Humanity of Williams County office at 419-636-9093, by email at williamscountyhabitat@gmail.com on Facebook at Habitat for Humanity of Williams County.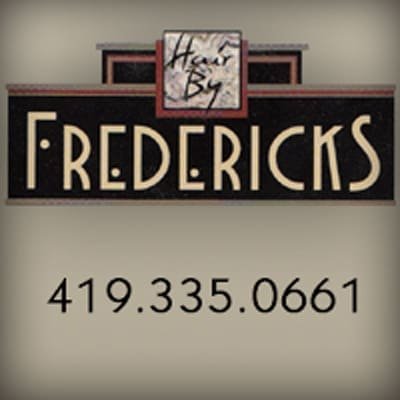 James Pruitt may be reached at
publisher@thevillagereporter.com