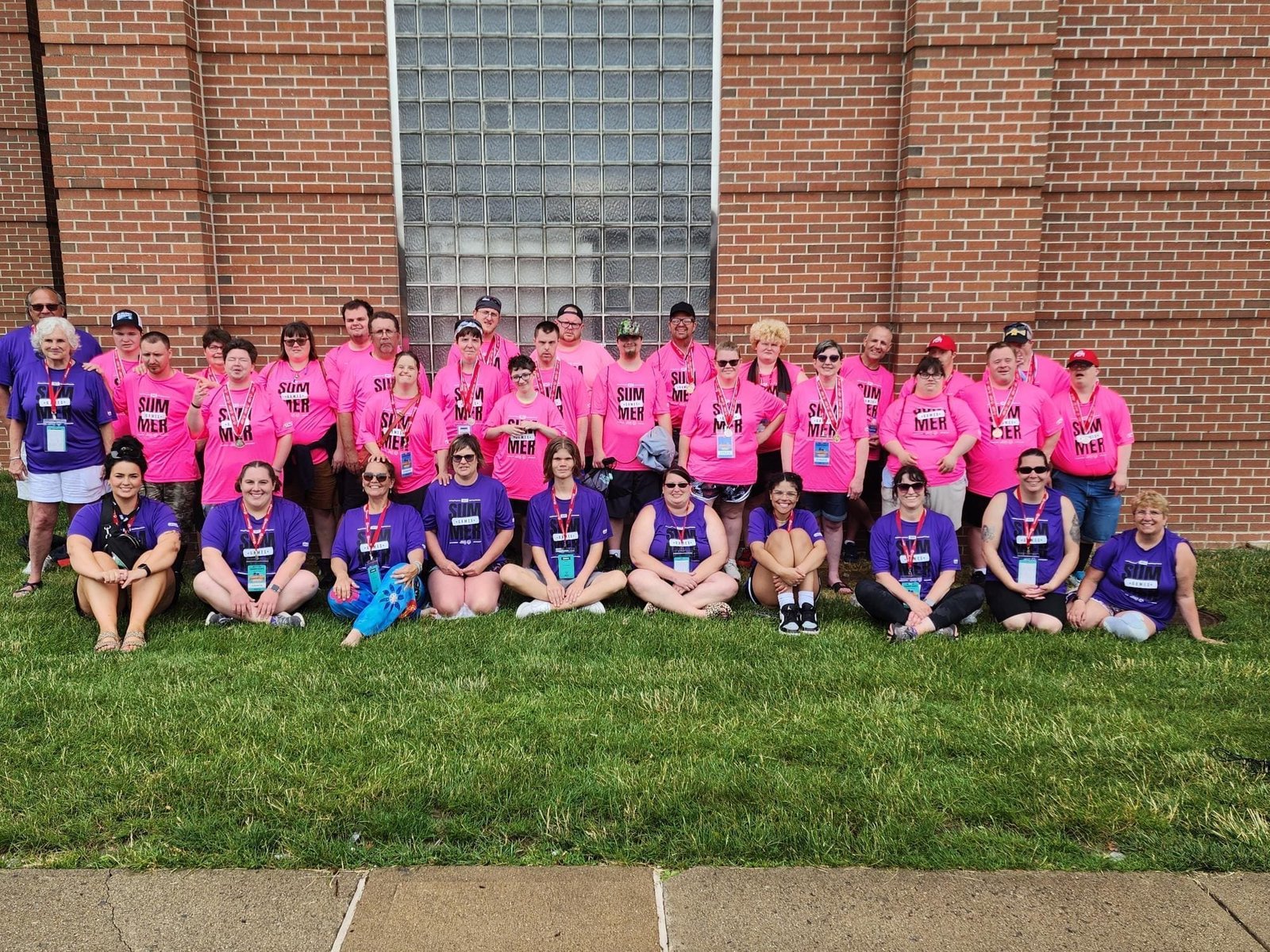 By: Nate Calvin
THE VILLAGE REPORTER
COLUMBUS – Twenty-four athletes from Fulton County and 28 from Williams County were among over 3,000 competitors at the Special Olympics Ohio State Summer Games held at the Ohio State University from June 23-25.
The Fulton County roster was made up of Jenny Whaley, Morgan Wagner, Hannah Shotwell, Danelle Bodette, Maylynn Sterrett, Ann Schroeder, Megan Marini, Amber Pursel, Keerston Volkman, Danni Smith, Nathan Schaefer, Ben Clausen, Dakota Hamrick, Shawn Summers, Chad Kutzli, Tim Rettig, Roger Wolfram, Erich Beltz, Nick Weigand, Joel Reinking, Dillon Hayward, Andy Dietz, Corey Case, and Nick Denn.
The Williams County team consisted of Adam Bauer, Audrey Benner, Ayden Brown, Ben Murray, Candida Cerrato, Channing Rhoden, Jack Angeli, Chuck Howard, Claire Bell, Coebie Brown, Daniel Bell, Danika Pickett, Dawn Nelson, Duane Moore, Dustin Reynolds, Elliot Covington, Emyrson Slattman, Jaiden Beebe, Jeremy Allomong, Jy'Air Berryman, Koleton McCandless, Kristin Herman, Lincoln Brown, Mary Napier, Matt Dolman, Noah Slattman, Olivia Howard, and Russ Biller.
WILLIAMS COUNTY RESULTS
| | | | | |
| --- | --- | --- | --- | --- |
| NAME | EVENT #1 | PLACE | EVENT #2 | PLACE |
| Adam Bauer | 200 M DASH | 5TH | RUNNING LONG JUMP | 2nd |
| Audrey Benner | Bocce | 4th | | |
| Ayden Brown | MINI JAVELIN | 1st | RUNNING LONG JUMP | 3rd |
| Ben Murray | 100 M DASH | 1st | SOFTBALL THROW | 1st |
| Candida Cerrato | 100 M DASH | 1st | SOFTBALL THROW | 1st |
| Channing Rhoden | Bocce | 4th | | |
| Jack Angeli | 100 M WALK | 3rd | SOFTBALL THROW | 3rd |
| Chuck Howard | 50 M DASH | 3rd | SOFTBALL THROW | 7th |
| Claire Bell | 100 M DASH | 2nd | SOFTBALL THROW | 7th |
| Coebie Brown | 100 M DASH | 4th | RUNNING LONG JUMP | 6th |
| Daniel Bell | 100 M DASH | 2nd | SOFTBALL THROW | 2nd |
| Danika Pickett | Bocce | 4th | | |
| Dawn Nelson | 100 M DASH | 2nd | SOFTBALL THROW | 6th |
| Duane Moore | 50 M DASH | 3rd | SOFTBALL THROW | 6th |
| Dustin Reynolds | 1500 M RUN | 2nd | RUNNING LONG JUMP | 2nd |
| Elliot Covington | 100 M DASH | 1st | MINI JAVELIN | 2nd |
| Emyrson Slattman | Bocce | 1st | | |
| Jaiden Beebe | 100 M DASH | 2nd | SOFTBALL THROW | 5th |
| Jeremy Allomong | 400 M DASH | 4th | SOFTBALL THROW | 3rd |
| Jy'Air Berryman | Bocce | 2nd | | |
| Koleton McCandless | Bocce | 2nd | | |
| Kristin Herman | 100 M DASH | 2nd | SOFTBALL THROW | 5th |
| Lincoln Brown | 400 M DASH | 1st | RUNNING LONG JUMP | 1st |
| Mary Napier | 200 M DASH | 2nd | MINI JAVELIN | 2nd |
| Matt Dolman | Bocce | 4th | | |
| Noah Slattman | Bocce | 1st | | |
| Olivia Howard | 50 M DASH | 3rd | SOFTBALL THROW | 1st |
| Russ Biller | SOFTBALL THROW | 4th | | |
Nate can be reached at sports@thevillagereporter.com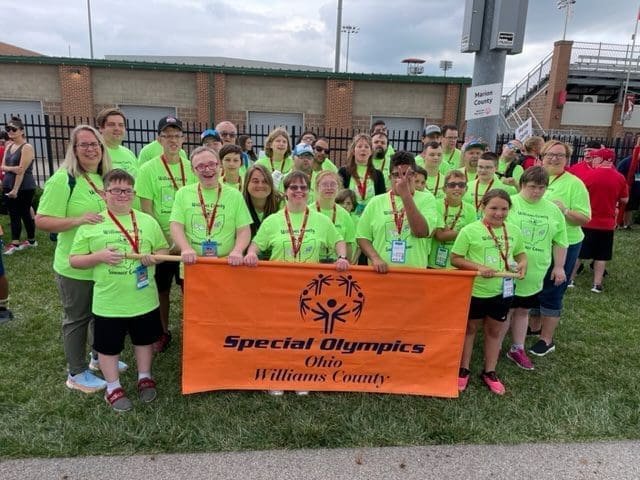 ---