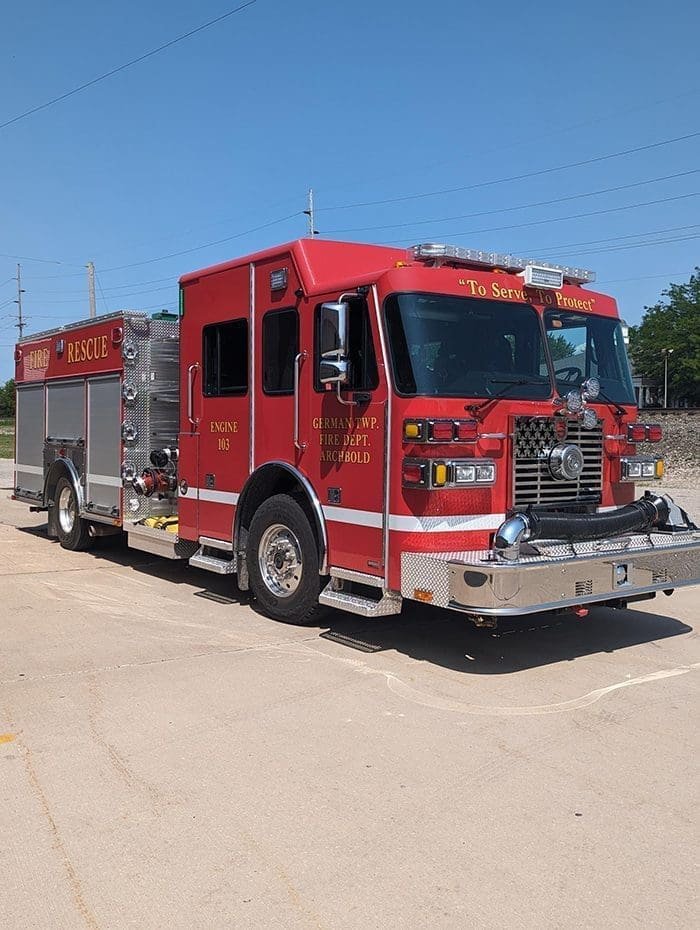 ---
By: Jacob Kessler
THE VILLAGE REPORTER
The Archbold Fire Department has been going through the past year with a reduction in the number of calls.
This is to say that the Archbold Fire Department has seen less calls this year than it has in previous years.
While less calls for service have taken place within the past year, the number of firefighters at the station has remained stable.
Currently, Archbold has ten full-time members on staff and twenty-two members that respond on a volunteer basis.
"We are one of the fortunate ones as some departments are struggling to get new volunteers to replace the ones that are retiring."
"We have turned to social media as an avenue to recruit people to join our department. We also have developed a program that we take into the schools to educate students on the opportunities that can be found in joining the fire service," said Chief Dave Davis.
Chief Davis also explained that one reason they have been lucky with staffing is due to the current atmosphere we are experiencing.
Departments are seeing less and less people who are willing to volunteer. This is forcing those in some departments to have to do more work than they otherwise would have to.
"The Governor in the past year created a task force group that has been working on identifying some of the issues that volunteer departments are facing at this time."
"That report came out at the beginning of the year and had a lot of recommendations for helping departments in need."
"The catch with some of the recommendations is that they involve money, which takes action at the state level to provide. So, we will have to see going forward if anything in the report comes to fruition," said Chief Davis.
This past year the Archbold Fire Department has also seen a new engine put into service. The engine is a Sutphen Rescue Pumper and will be utilized as the first engine out on the North side.
"This truck is the first we have equipped with all battery-operated equipment on the truck. We have gone away from gas powered to battery operated to give the department more flexibility on moving and utilizing the equipment in a timely manner."
"We want to thank the German Township Trustees and the residents of German Township for funding this purchase and equipping us with what we need to better serve them. It is greatly appreciated," said Chief Davis.
The Archbold Fire Department provides advanced and basic life support EMS care, along with firefighting capabilities.
An open house will be held in October to allow all community members and those in the surrounding area to come in and meet the staff and look at the equipment at the station.
Chief Davis would like to thank the 32 members of the department. "Their dedication to the service they provide with the amount of training and time they put into what they do takes them away from their families a lot.
But they do it to provide the best service they can to their community and to give back. I cannot say enough about the members I have and the job they do."
When asked what the fire service means to him, Chief Davis stated the following. "I have been a member of the department for 32 years with the last 7 serving as the Chief of the Department."
"I cannot think of any better way to serve those around me in the community than to be a part of this department."
"You are helping those at their greatest time of need and hopefully helping them to get through it with the best positive outcome."
Jacob can be reached at
jacob@thevillagereporter.com
---