---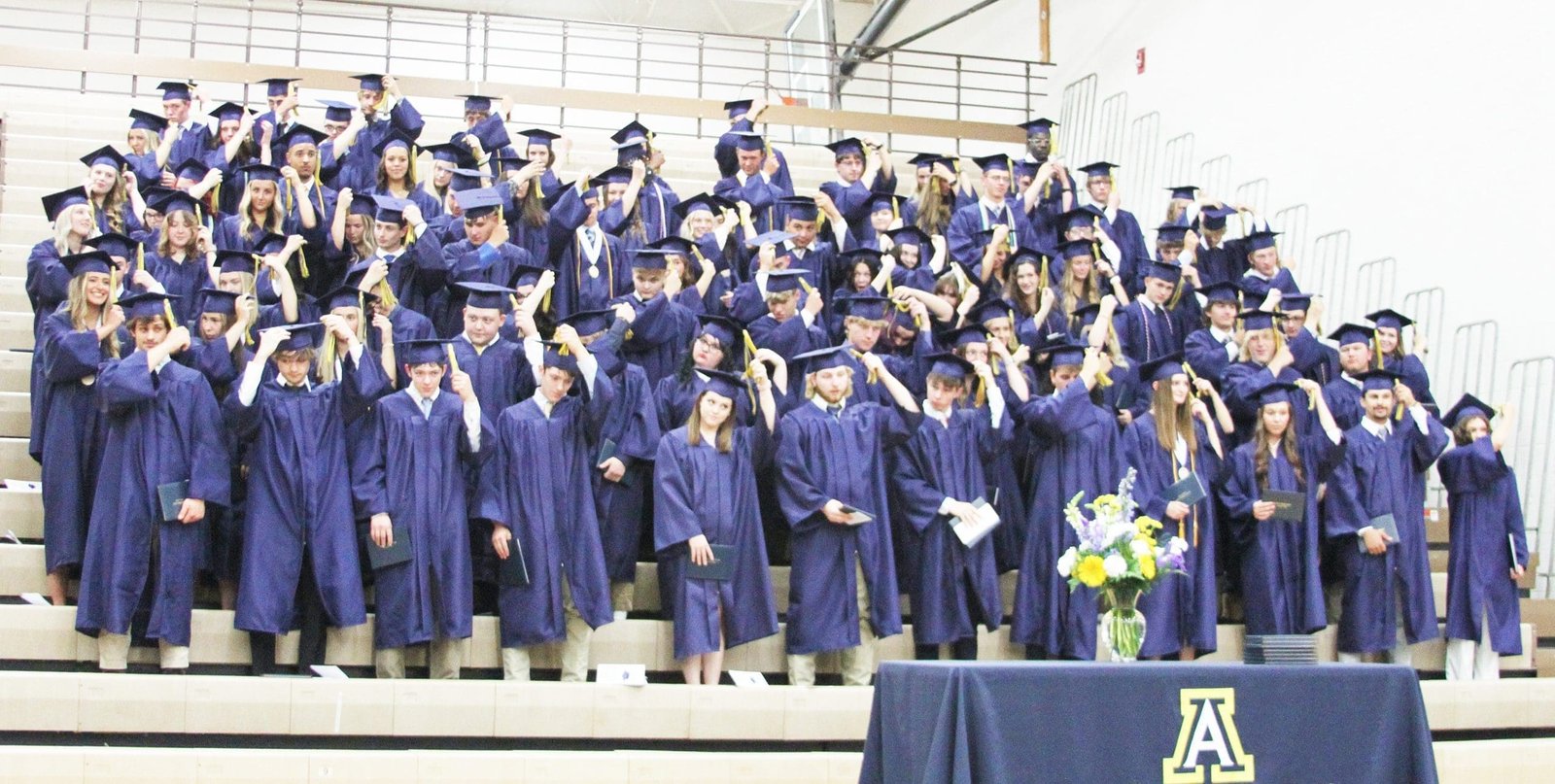 ---
By: Amy Wendt
Ninety-four graduates from the Archbold High School Class of 2023 received their diplomas on Sunday, May 28, 2023.
Inspired by the words of Mother Theresa, the class motto, "Yesterday is gone. Tomorrow has not yet come.  We have only today. Let us begin," serves as a reminder for students to seize the present moment and forge their paths towards success.
The Processional began with the seniors entering the gymnasium to the traditional song Pomp and Circumstance performed by the high school band.
Senior band members and the Symphonic Band then performed the Star Spangled Banner followed by a selection entitled "Choose Joy."
Class President Cade Miller opened the ceremony by welcoming guests.
Senior Annika DeLong offered a moment of prayer before Aden McCarty led commencement attendees in reciting the Pledge of Allegiance.
Providing additional music, the Senior Chorus performed the Archbold Alma Mater followed by a rendition of "Bridge Over Troubled Waters."
Superintendent Jayson Selgo and High School Principal Royal Short took their turns at the podium offering well wishes to the Seniors.
Senior speaker Ella Bowman, who also serves as class secretary, shared a few words about her most cherished memories from high school.
She finished by saying, "I truly wish all of you the best. I know that you have bright futures and are capable of great things."
Devon Morris, Class Speaker and Vice President took his turn at the podium sharing valuable lessons learned from high school.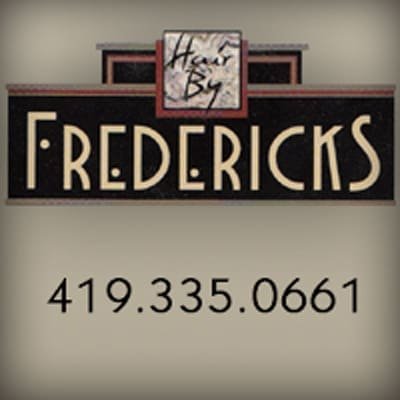 "Congratulations Class of 2023. Let's embrace the future with a sense of humor, a dash of resilience, and the wisdom to know that life doesn't always go according to plan."
"Go out there, chase your dreams, and remember to laugh along the way," Morris wished his classmates.
Following the presentation of the class by Principal Short, the Archbold Board of Education presented diplomas to the graduates.
The members of the Archbold High School of 2023 are: Dylan Aeschliman, Devon Apt, Dakota Armstrong, Wyatt Armstrong, Zandria Barbera, Lance Bauer, Jackson Beck, Karter Behnfeldt, Natalie Bentz, Tommi Bok, Kyler Boulton, Logen Bowerman, Ella Bowman, Breanna Boysel, Chaney Brodbeck, Aaron Campbell, Gabriel Chapa, Felicity Conforti, Chase Cornell, Amya Coulon, Eve'Ana Crossgrove, Annika DeLong, Hayden Dickman, Carson Dominique, Benjamin Dowdy, Aubrey Eicher, Madan Estrada, Kaelyn Fields, Seth Foth, Wyat Fryman, Lauraina Garza, Amber Gericke, Jaely Gericke, Kaleb Gigax, Braylen Gore, Carly Grime, Maura Grime, Sydney Hageman, Amayah Hamm, Brayton Hobbs, Kolbi Horst, Brayton Huffman, Krayton Kern, Ava Knapp, Kyra Kreiner, Kate Krueger, Kameron Krugh, Brea Lichtenwald, Trinity Lichtenwald, Olivia Liechty, Jenna Mahnke, Nathan Massengill, Aden McCarty, Leah McQuade, Pedro Medina Jr., Megdalyn Mello, Makayla Mermer, Carlee Meyer, Brady Miller, Cade Miller, Olivia Miller, Paige Morgan-Smith, Devon Morris, Natalie Nofziger, Emma Oregon, Olivia Patterson, Mya Peña Camacho, Kayla Perry, Allison Pflager, Cole Plassman, Lucas Pollock, Dane Riley, Kristen Riley, Zoey Ripke, Hunter Rittenhouse, Alivia Rodriguez, Alison Roehrig, Tracy Rose, Luke Rosebrook, Alex Roth, Sophia Rupp, James Schmidt, Malachi Schumacher, Natalie Seibert, Gabriel Short, Corbin Stamm, Landon Stamm, Ethan Stuckey, Madeline Thiel, Masen Towns, Gracie Wolf, Kacie Wolf, Nevaeh Zamora and Tyree Zimmerman.
As they bid farewell to their alma mater, this remarkable group of graduates prepares to embark on the next chapter of their lives, with memories, dreams, and a commitment to making the most of every opportunity that comes their way.
Amy can be reached at amy@thevillagereporter.com
---