BE OUR GUEST … Belle and Lumiere sing and perform the song Be Our Guest with other castle staff. (PHOTOS BY JACOB KESSLER, STAFF)
---
By: Jacob Kessler
The Archbold High School performed the Broadway Musical edition of Disney's Beauty and the Beast this past weekend.
The musical was performed on Friday, April 8th at 7:30 p.m., Saturday, April 9th at 2:30 p.m. and 7:30 p.m., and on Sunday, April 10th at 2:30 p.m.
The musical was top notch with performances that at times, made you forget that you were at a high school musical, and not on Broadway itself.
Student actors on stage performed great with singing and dancing that was choreographed well.
The singing itself was superb with Joshua Reeb, who plays as the Beast, roaring out to the audience with a voice that surprised many.
At intermission, comments could be heard from audience members who were very happy with the show.
Set work was also superb with many pieces being large in size, colorful and realistic which helps to bring you into their world even more.
The sheer number of performers at times also helped to bring an overabundant amount of life to the performance.
A message, written in the program for audience members, gives thanks to all who came, and the cast.
"We couldn't be more excited to share this classic tale of love & friendship with all of you! The way this incredible cast of students portrays their characters and works together is a true reflection of the message conveyed in this story: that only by supporting one another with open hearts & minds can we "break the spell" of loneliness and despair."
"We are very grateful for a full audience, for live music, for a story that continues to inspire and enchant its listeners, for students filled with kindness, and for a community that never fails to rise to the occasion to support our wonderful students."
"It truly takes a village, and this is by far one of the best villages to be part of. We sincerely hope you enjoy the show! Thank you for "being our guest"!"
Jacob can be reached at jacob@thevillagereporter.com
---
BELLE… Belle, played by Annika DeLong during this showing, talks with villagers as she goes on her way to check out more books.
FATHERS SCARF… Belle runs into LeFou as he is running out of the forest. LeFou is wearing the scarf that Belle made for her father Maurice. He had lost in while traveling to the fair when he was attacked by wolves.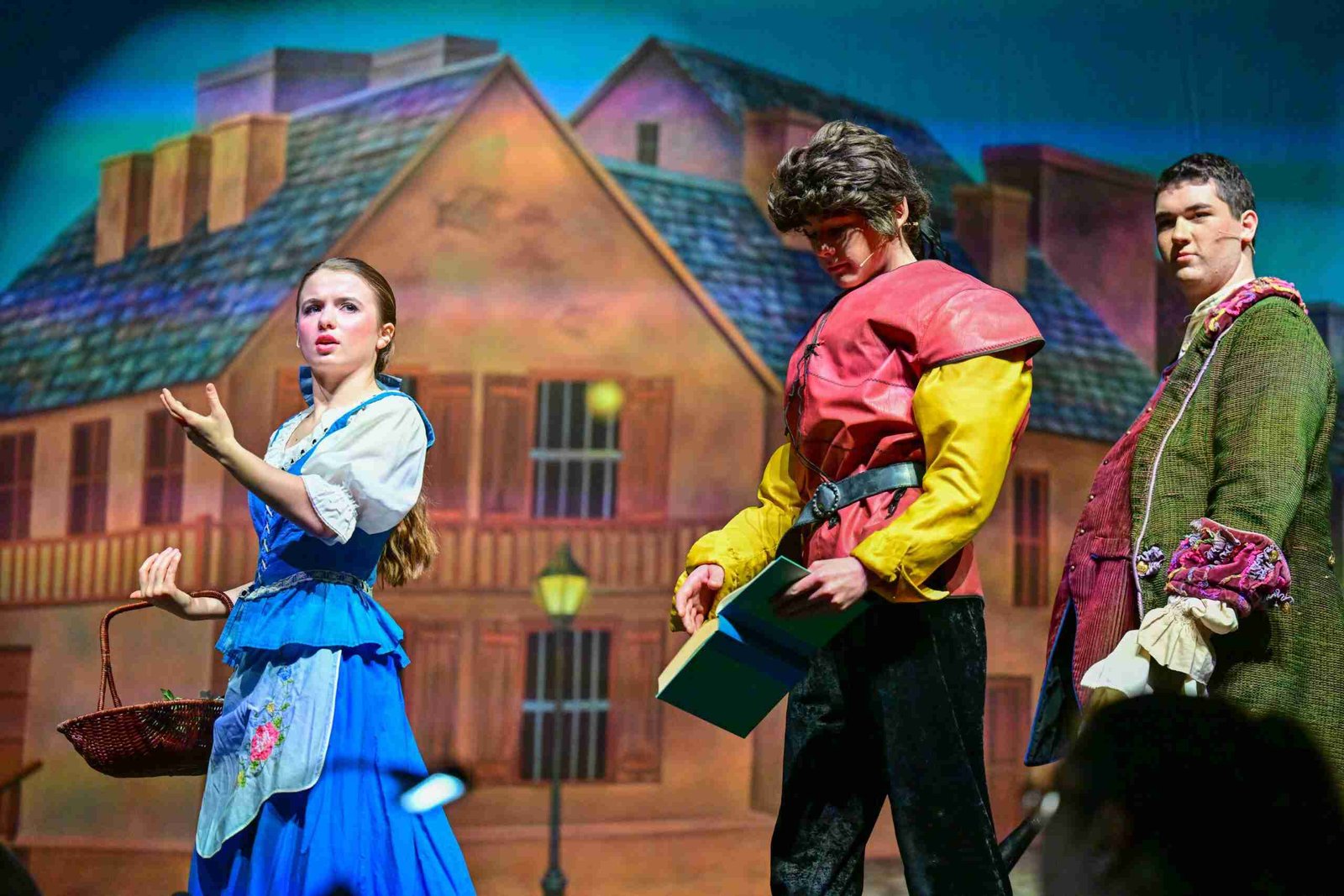 GASTON… Belle runs into Gaston, played by Carter Kruse, and LeFou, played by Tyler Wyse, after retrieving a book that she is going to read for the third time.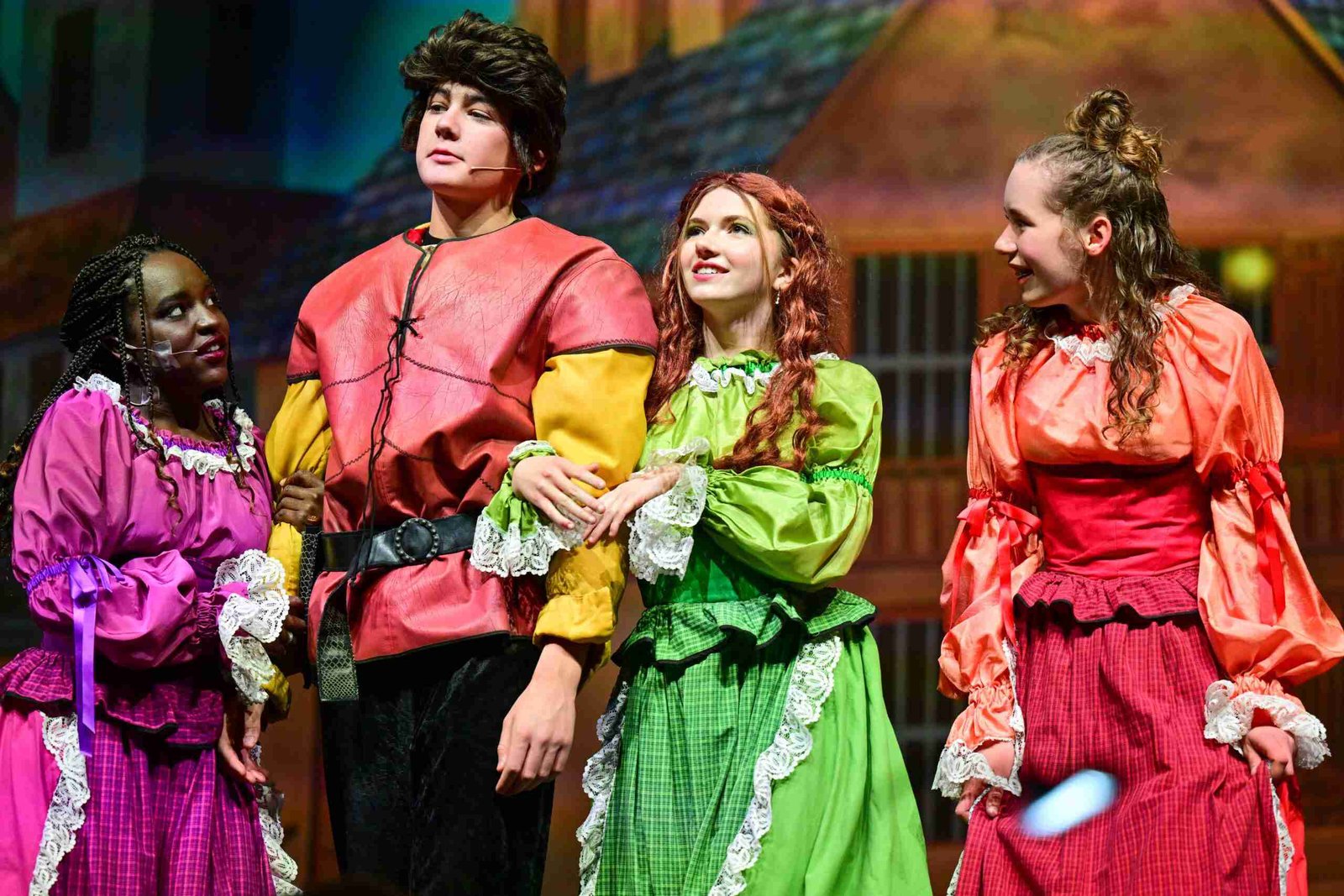 MARRIAGE… Gaston speaks to villagers, letting them know that he has decided to ask Belle for her hand in marriage.
MIRROR… The Beast uses a mirror to see where in the castle Belle is.
---