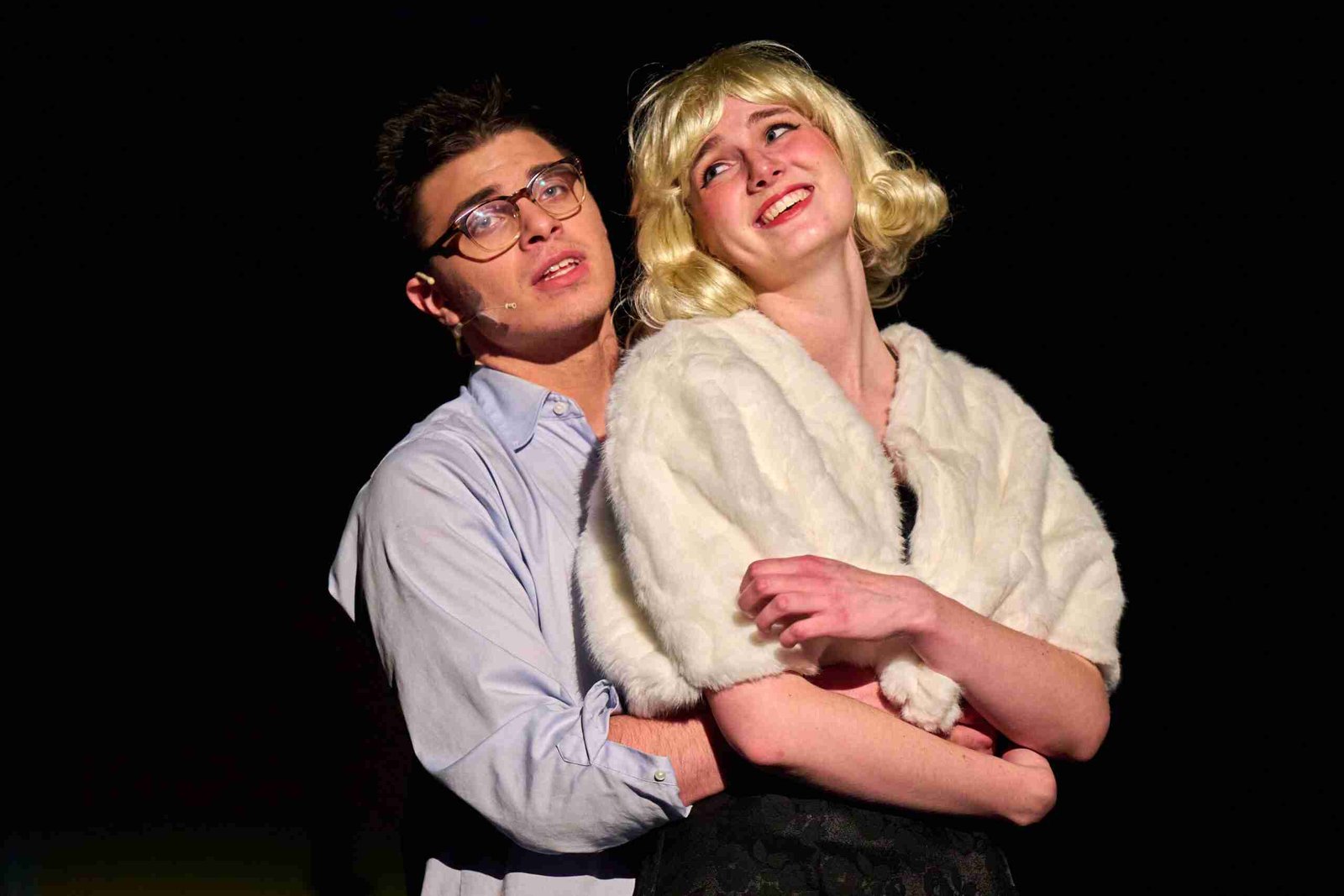 (PHOTOS BY RICH HARDING, STAFF)
---
By: Rebecca Miller
Bryan High School musical, performed on April 8-10, 2022, "Little Shop of Horrors" was well done by all! The students' singing voices were delightfully strong and clear, the set was incredible and the costumes were well designed.
This show included a great amount of behind-the-scenes labor and the crew was up to it. Phones ringing, the giant plant and all of its shenanigans, spotlights and much set moving all occurred at just the right moments and the crew is to be commended.
The audience wasn't quite sure where the play was going at the beginning as it started slowly, but soon the laughter began and the whole first act was seen as comedy.
But even then, mixed in amongst the hilarious moments, there were dark and sad thoughts about abuse, bullying and the evil power of manipulation.
The first act ended with a very wicked moment, leaving the audience silent and unsure how to handle what had just happened.
The second act still held some times of laughter, but it definitely moved into a statement about how we can all be taken in by evil and need to stand against it.
For those who have never seen this musical, it was about a plant that thrives on blood and how the people in the world around it respond to it.
It grows from a small plant that just needs to have drips from the fingers of the young man, Seymour, who found it, to a huge plant that drives him to killing others in order to feed it.
Seymour, played by Bryan HS senior, Cameron Davies, carried the show well as he interacted with all of the other characters.
His desperate efforts to kill the plant at the end of the show somehow redeemed him from the killer he had become. Ryan Spiess, the sophomore who played "the bad guy", Orin, in the play, was delightfully funny and horrible all at the same time.
It was hard to know whether to hate him for his evil or to laugh at him for his terrific rendition of a crazy dentist.
Plant shop owner Mr. Mushnik, was performed well by sophomore Eli Schlade and was easy to dislike as he manipulated the young Seymour for his own betterment.
No one was sad to see him get eaten by Audrey II, which is what Seymour had affectionately named the new plant when it was young.
The sweet heroine of the musical, Audrey, played by senior Katie Davis, was immediately lovable and who could not pity her for her hard life in "Skidrow"?
Davis acted with passion and clarity, most definitely bringing the audience to silence when she died believing lies about her worth, and was fed to the monster.
And the giant plant! Wow. Senior Nolan Kuhn did a tremendous job as the voice of this horrific character.
There were moments when the words of a song might not have been clear enough, but overall, he played the part of this Muppet-type character with gusto.
The delightful singing trio of junior Sarah Knight (Chrystal), senior Katie Seaman (Chiffon), and junior Cordelia Stubblefield (Ronnette) tied the entire musical together along with the incredible live Pit Orchestra, directed by Brandon Gordon.
The rest of the cast, Lysette Stickney (Wino #1), Ben Bukowski (Wino #2 and Patrick Martin), Ara Alyanakian (Mr. Bernstein, and Customers #1 and #2), Peyton Schafer (radio announcer/interviewer), Rachel Spiess (Mrs. Luce), Lilly Cox (Skip Snip), and Kat Kellog (Audrey II puppet) all filled their parts well, rounding out the cast and helping to make for a great production.
Production Crew for this musical included Director Benjamin Lupo, Accompanist Lora Knight, Pit Director Brandon Gordon, Assistant Director Betsy Zuver, Set Director Bernie Davis, Stage Manager junior Calla Lucas, and Student Producer senior Lillian Schlade.
The amazing behind the scenes crews included:
Set Crew – Sydney Laker, Kathryn Walkup, and Madison Grisier
Stage Crew – Chase Kammeyer, Mara Simmons, Brent McDougle, Lillian Schlade, Syndey Laker, Chris Beaverson, Kharma Gentner, and Chloe Meeks
Prop Crew – Lillian Schlade and Julia Allen
Costume Crew – Kat Kellogg, Ava Moore and Katie Davis
Makeup Crew – Lisa Moguel, Sophia Powell, Tithi Patel, Emilee Bassett, McKenzie Rigg and Joslyn Moguel
Program Crew – Kharma Gentner and Gracie Hardin
Program Crew Intern – Harley Gentner
Publicity Crew – Kharma Genter and Gracie Hardin
Lights Crew – Lily Dixon, Jordan Durbin, Kadin Oberlin and Julia Allen
Sound Crew – Lydia Psurny, Morgan Koenig and Rayann Collins
Ticket/House Crew – Gracie Jinkins, Emilee Bassett and Chris Beaverson
There were many others who helped and the crews all extended thanks to them on the digital program.
This disturbing show ended with a warning, as the crew all joined together to sing "Don't Feed the Plants."
As our culture is full of lies that want to eat us all up, we would do well to remember, "They may offer you fortune and fame, love and money and instant acclaim, but whatever they offer you…Don't Feed the Plants!"
Rebecca can be reached at rebecca@thevillagereporter.com
---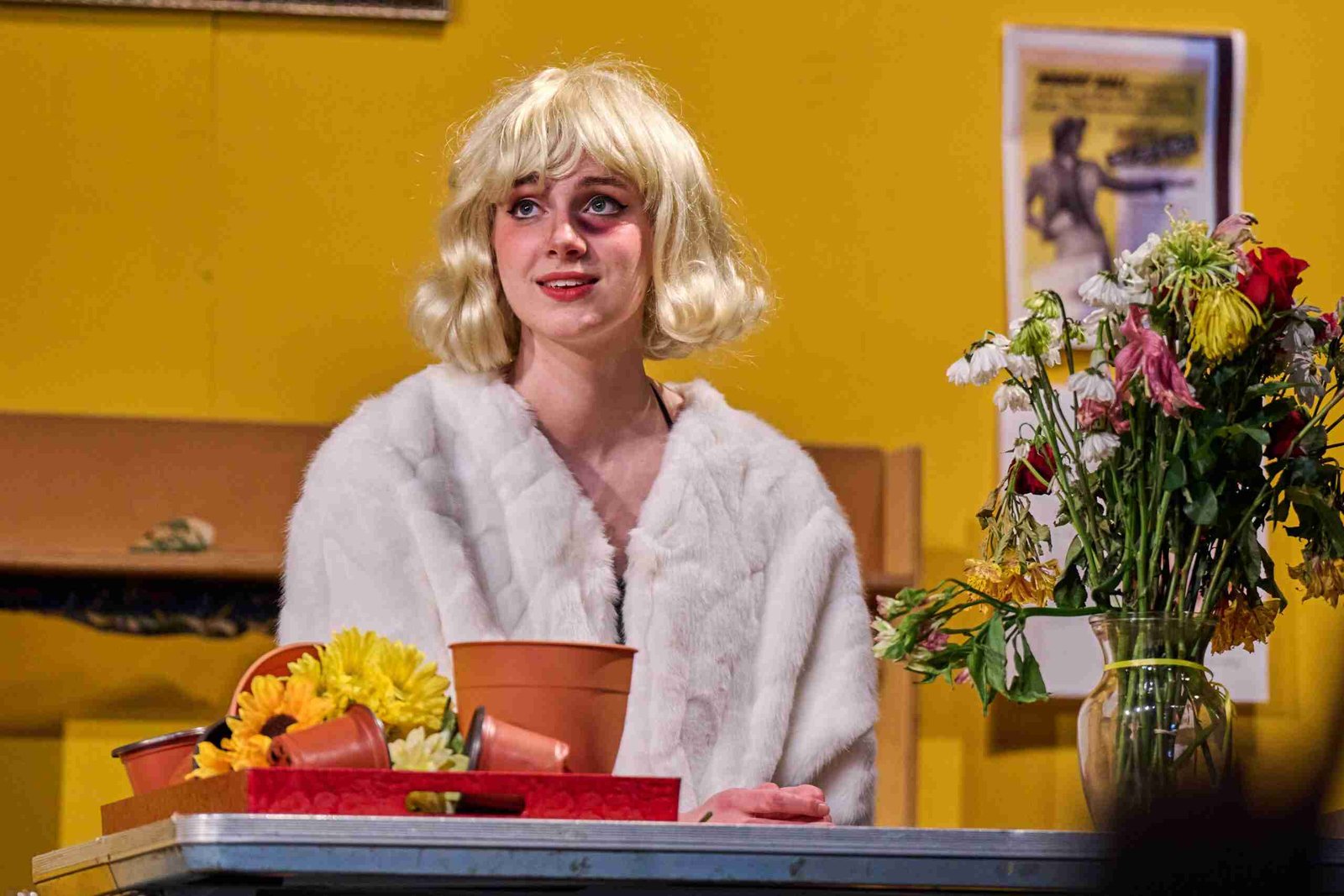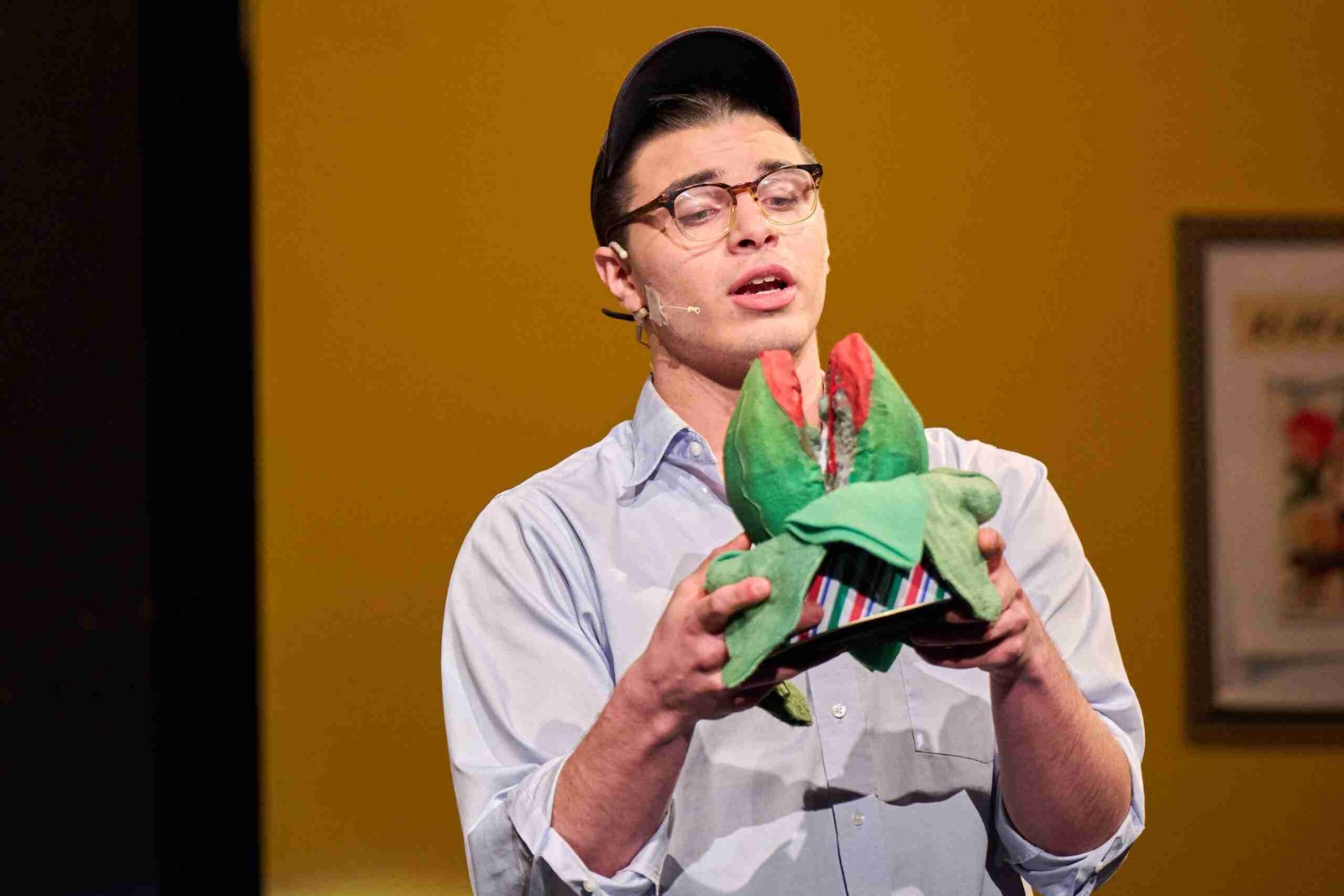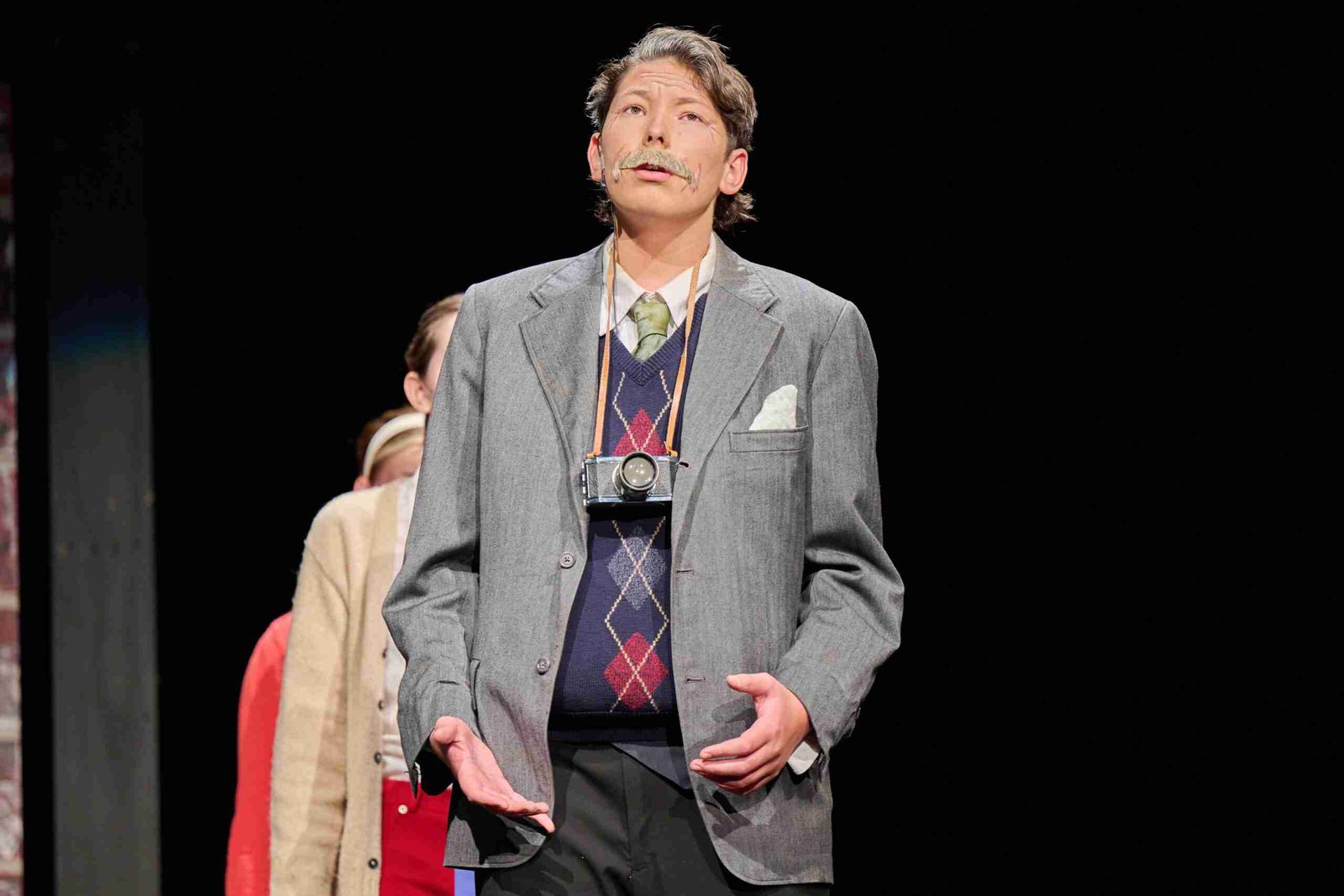 ---