---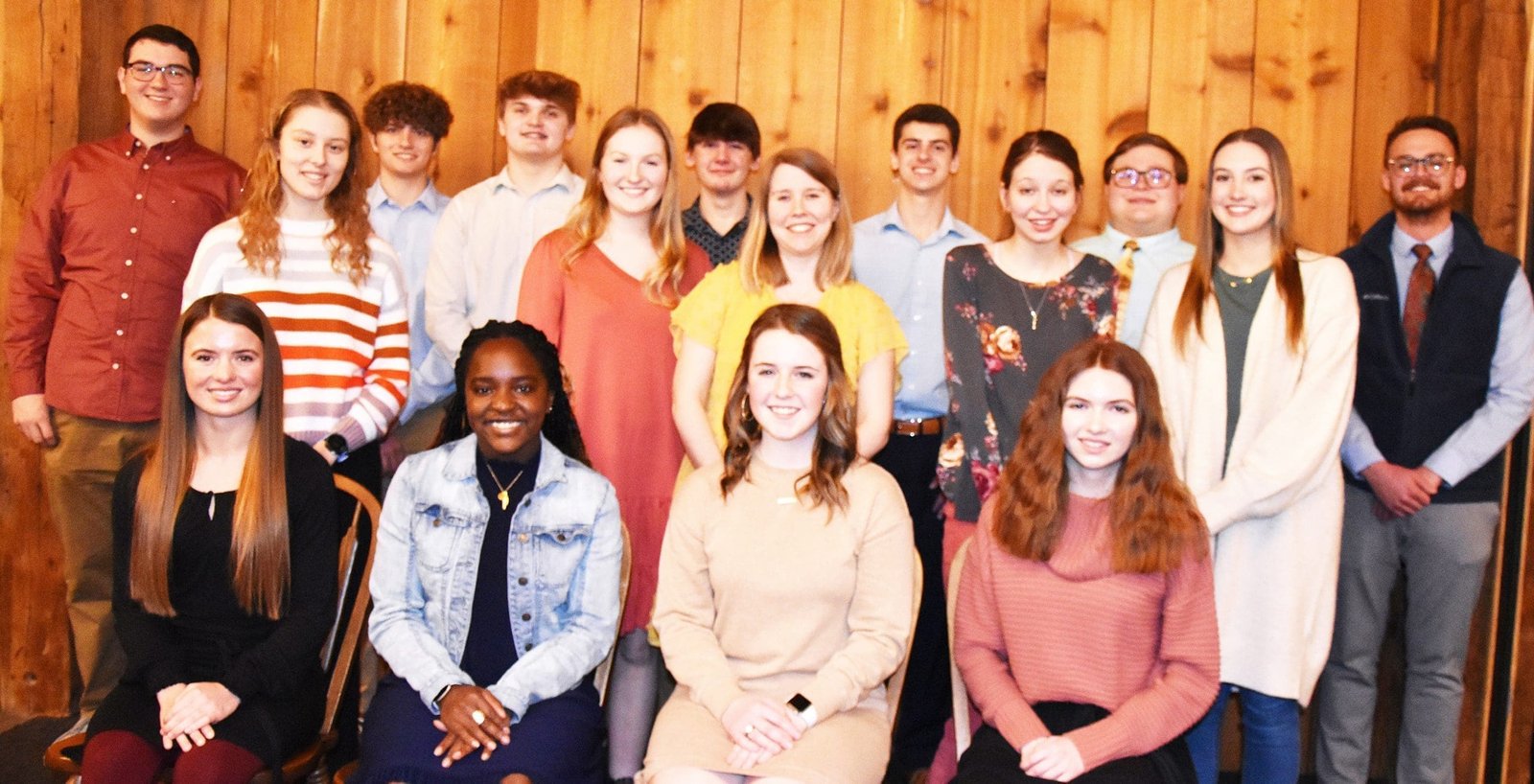 MUSICAL PREVIEW … Archbold will present three performances of the musical Into The Woods at 7 p.m. March 10 and 11 and 2 p.m. March 12.  The cast includes (front row from left): Annika DeLong, Chaina Nafziger, Ella Thrare and Kirsten DeLong.  Middle row from left:  Natalie Seibert, Norah Ruffer, Mrs. Courtney Grisier, director; Raegan Rutledge and Jullisa Nafziger.  Back row: Tyler Wyse, Brady Miller, Seth Foth, Carter Kruse, Aden McCarty, Joshua Reeb and Adam Grisier, assistant director.  Information about ticket sales — both on-line and in-person — at the high school is available on the Archbold Area Schools website — https://www.archbold.k12.oh.us. Cast members presented some of the music at Rotary's March 3 meeting. (PHOTO PROVIDED)
---
Archbold High School's spring musical this year is Into The Woods, an adaption of plots from several Brothers Grimm fairy tales.
The play debuted in 1986 and premiered on Broadway a year later when it won several Tony Awards. The music and lyrics are by Stephen Sondheim. About 80 percent of the of the musical is sung.
Archbold's production is directed by Courtney Grisier, assisted by her husband Adam, who is also an Archbold Rotarian.
The main characters who are interwoven with the plot come from Little Red Ridinghood, Cinderella, Jack and the Beanstalk, and Rapunzel.
Show times are 7 p.m. Friday, March 10 and Saturday, March 11 with a 2 p.m. matinee on Sunday, March 12.
Tickets can be purchased on-line or in-person at the high school.  Details on pricing and how to purchase tickets is listed on the Archbold Area Schools' website:  https://www.archbold.k12.oh.us.
---