---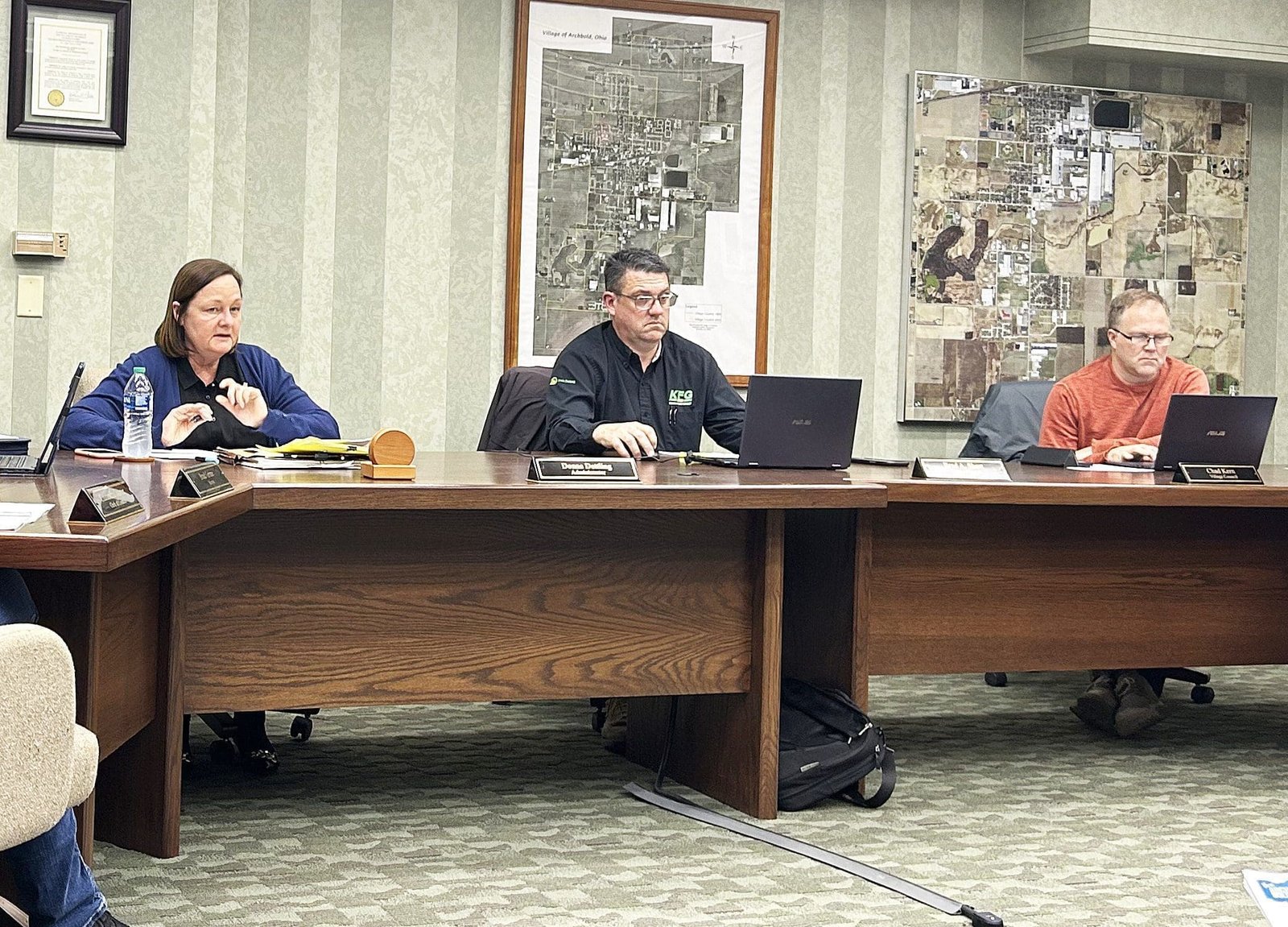 INCREASING COSTS … Village Administrator Donna Dettling speaks about the December 19 Utility Committee meeting. (PHOTO BY AMY WENDT, STAFF)
---
By:  Amy Wendt
On Tuesday, January 3, Archbold Village Council met for its first meeting of 2023 with all members present.
Councilor Karla Ball was elected as Council President for 2023 before proceeding with the remaining agenda items.
Council voted to approve a motion to support the recommendation of the Utility Committee which met on December 19, to continue Ordinance 2019-46 as written and to increase the residential monthly refuse rate from $13.00 to $13.50 effective with the billing due on January 15, 2023.
According to the December 19, 2022, Utility Committee Minutes, "There is an automatic adjustment to the monthly residential rate charged to residents established in Ordinance 2019-46 stating that the monthly residential refuse rate will be adjusted annually to maintain a constant 20% general fund subsidy."
Effective January 2023, Archbold Refuse Service's invoice per stop fee increased to $15.71, which includes the contractual 3% increase and the approved fuel surcharge.
Without increasing the refuse rate, this would increase the general fund subsidy to 23%.
Councilor Vaughn Bentz added, "Again, it's a 20% contribution by the village. So even though it goes up, the cost isn't only being picked up by the residents, the village is also paying more."
Items also approved by council that evening included:
Council Minutes of December 19, 2022.
Bills & Payroll in the amount of $401,762.21.
Ordinance 2023-01 – Appointing officers and board members in service to the Village of Archbold, Ohio effective 2023 and declaring an emergency.
Resolution 2023-02 – Authorizing sale of personal property by internet auction (GovDeals.com) in 2023 and declaring an emergency.
Ordinance 2023-03 – An Ordinance to repeal and replace Ordinance 2022-72 making appropriations for expenses of the Village of Archbold, state of Ohio, during the fiscal year ending December 31, 2023, and declaring an emergency. This ordinance was necessary to correct an erroneous double appropriation for the Sanitary Sewer Lining NW Quadrant Phase 1 Project.
Council also reviewed the Finance Committee meeting minutes from December 19 and the Income Tax Receipts Report for December 2022.
Archbold Police Chief, Leo Wixom, spoke on the Police Department's Hiring Report and advised council that Emily Hileman, who was also present at the meeting, has signed on as the Department's Police Clerk 2.
The next council meeting will be held on Monday, January 16, 2023, at 5:30 p.m.
Amy can be reached at amy@thevillagereporter.com
---