---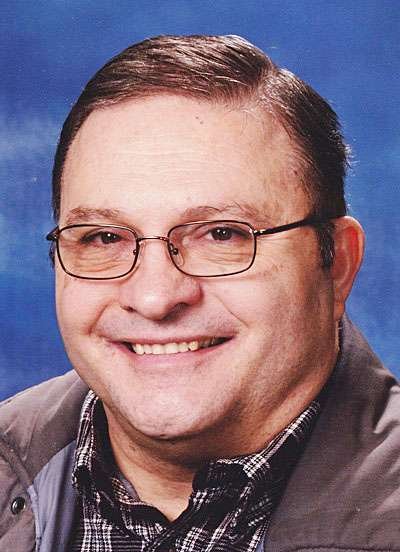 Brent D. Miller passed away on September 23, 2022, surrounded by loved ones, at the age of 66. Brent was born on February 5, 1956 to Lawrence and Marjora Miller.
He graduated high school in 1974, and went on to Hesston College. While attending in 1977, he was involved in a car accident that bound him to a wheelchair for the rest of his life.
Following the accident, he transferred to Goshen College, where he was their first quadriplegic student. Campus was modified to fit his needs.
Brent continued his education at Northwest State Community College, and went on to have a full career as a Computer System Analyst at Sauder Woodworking, where he worked until his recent retirement in 2021.
Brent was active in his community and was a supportive son, brother, uncle, and friend to those around him.
In 1998, he took an impactful mission trip to South Korea. He enjoyed meeting, worshiping, and singing with the Koreans.
He loved music, playing games, reading, motorcycling and running. Despite being unable to physically run himself, he would often be seen supporting his nieces at their local track and cross country meets.
He creatively participated in motorcycling by following a video blog called "Itchy Boots".
Brent was a meticulous and insightful thinker who never stopped learning throughout his life.
Following his retirement, he devoted considerable amounts of time to studying Spanish.
Brent is preceded in death by his parents, Lawrence (2019) and Marjora (2015).
He is survived by his siblings and their spouses: Keith (Jane), Nevin, Julia (Jim Gorrell), Ross, LaRita Robinson, and Eric (Marla), together with many nieces and nephews.
Visitation will be held Thursday, September 29 from 4-8pm, and the memorial service will be Friday, September 30 at 11:00am. Both services will be at Zion Mennonite Church in Archbold.
In lieu of flowers, the family requests that donations be made to MCC or the Zion College Financial Aid Fund. www.ShortFuneralHome.com
To plant Memorial Trees in memory of Brent D. Miller, please click here to visit our Sympathy Store.
---