---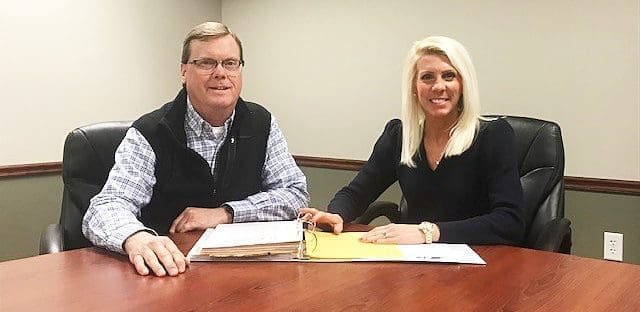 ---
Has a Bryan City Schools educator positively impacted you or your child? Would you like to recognize them for doing so?
Nominate them today for the Benedict Family Outstanding Educator Award. This prestigious honor, endowed through the Bryan Area Foundation by the Benedict Family in memory of Greg Benedict, is presented each spring to an educator that has made continuous and outstanding contributions to the education of students.
Criteria, applications, and past recipients can be found by visiting www.bryanareafoundation.org
Reviewing applications are left to right, Scott Benedict representing the Benedict Family and Amy Miller, President/CEO of the Bryan Area Foundation.
To submit your completed nomination, please drop it off at the Bryan Area Foundation office, 110 South Walnut Street, Bryan or mail it to P.O. Box 651, Bryan. But don't delay. All applications are due by Friday, April 14.
---