---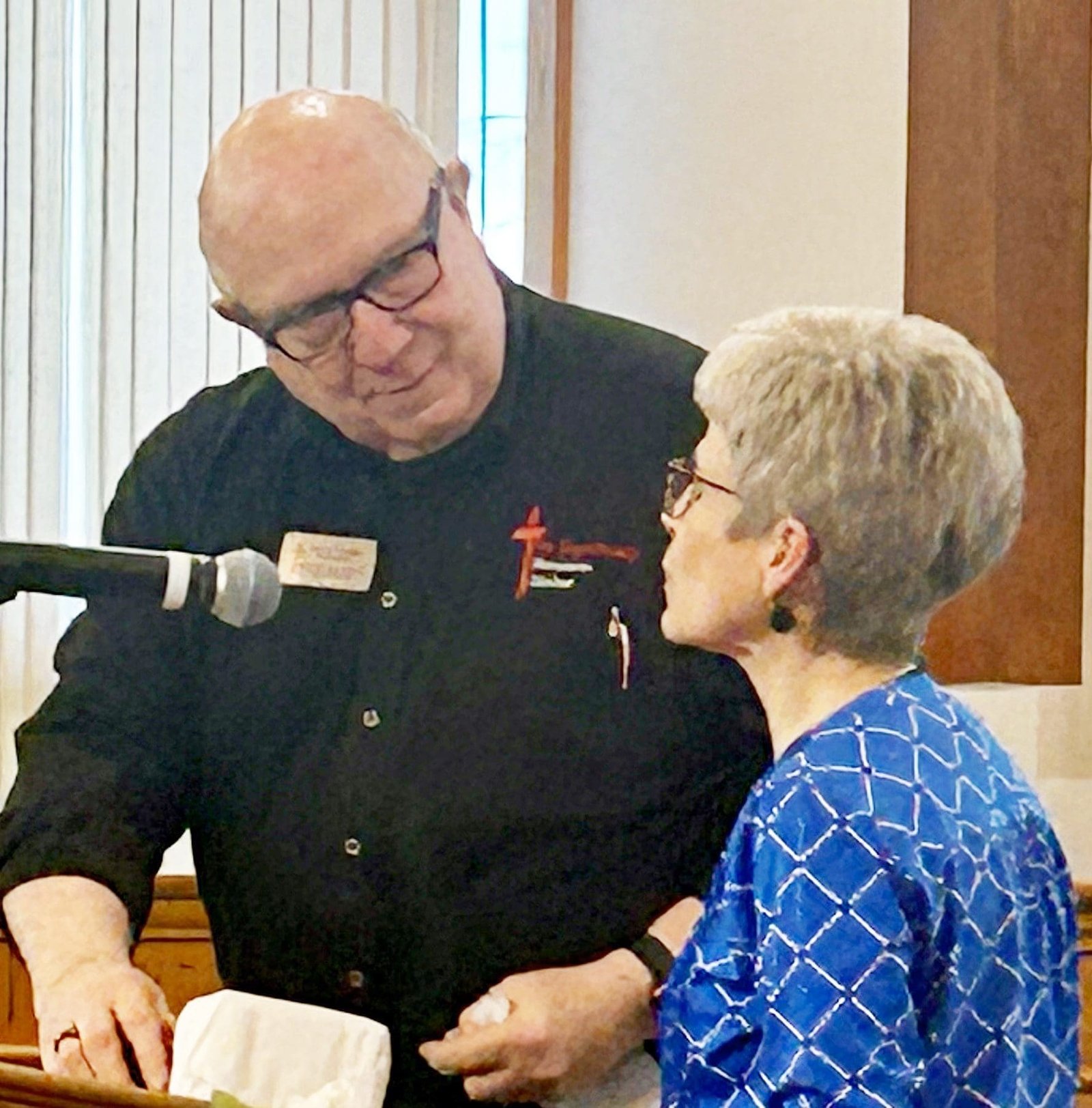 THANK YOU … The Sanctuary Homeless Shelter Founder, Pastor Mike Kelly receives a token of appreciation from Jackie Boyd for his service to the shelter. (PHOTO BY AMY WENDT, STAFF)
---
By: Amy Wendt
On Tuesday, April 11 the Sanctuary Homeless Shelter held its annual Appreciation Banquet celebrating 30 years of service to men, women, children, and families who are struggling with homelessness.
The evening offered an opportunity for husband and wife team Sibin Sam and Pheba Banerjee-Sam, Directors of the organization, to give gratitude to their supporters, celebrate the lives of those that the homeless shelter has helped over the years, and share the latest information and updates about the organization.
---
Please login to view this news story.  Not currently a subscriber?  Obtain seven days of website access along with the current full color E-Edition (same as the print edition) for just $2.00.