---
By: Scott Hammer
WAUSEON, OH – The defending 2022 Oakshade Raceway UMP Late Model track champion, Casey Noonan, earned his fourth feature win of the season after another dominating performance Saturday night.
Nearly 50 kids were also winners with the annual Night of Wheels new bike giveaways during intermission.
Terry Rushlow grabbed the lead at the start of the 25-lap UMP Late Model feature event after starting on the outside of the front row.
Sylvania, Ohio's Casey Noonan tracked Rushlow down by lap seven and began to put the pressure on, but a lap eight caution would give Rushlow a temporary reprieve.
After the restart, Rushlow and Noonan battled side by side for the lead. Finally, Noonan was able to get the advantage at the line on lap 11.
Noonan then set sail unchallenged on his way to picking up his second consecutive Oakshade feature win.
Mathew Chapman had fallen back to fourth after initially starting on the outside of the front row. He was able to fight his way back up to finish in second.
Devin Shiels improved seven positions during the race to finish third and maintains a 31-point lead over fourth place finisher Dusty Moore with only three weeks of point racing remaining this race season.
Colin Shipley finished fifth and also remains in the title chase, sitting third in points, 42 points behind Shiels.
In UMP Sportsman feature race action, Josh Robertson from Defiance, Ohio, got by Mike Jessen to take over the race lead on lap two of the 20-lap race and never looked back. Robertson pulled away from the rest of the field to post his fourth feature win of the year.
Robertson was able to pad his slim point lead over Carter Schlenk to just a 9-point advantage. Schlenk didn't let that margin expand too much after finishing in second behind Robertson.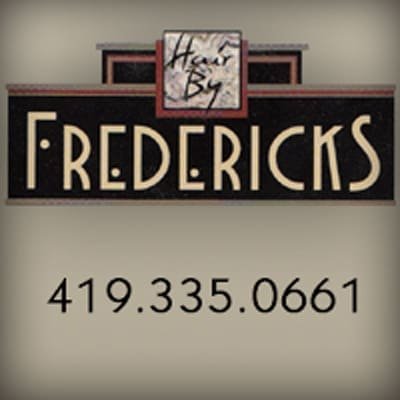 Kolin Schilt moved up seven positions to finish third, just ahead of Donnie Ringman who ended up fourth. Mike Jessen slipped back to finish fifth.
The Dominator Super Stock A Main provided some exciting racing action with Sylvania, Ohio's Scott Hammer taking command from the outside front row starting position at the drop of the green flag.
Hammer was able to fend off an early challenge from Adam Noonan after several laps of side-by-side battling.
A mid-race caution would tighten the field for a restart and Bronson Means capitalized on the situation after restarting in second.
Means darted to the inside and took the lead down the front stretch. Hammer would try to battle back to the outside but Means appeared to have things covered.
A late caution would set up a two-lap shootout to the finish. Means would lead the field with a three-wide battle for second just behind him between Hammer, Chane Stuckey and Justin Gamber down the backstretch on the final lap.
Hammer was on the outside and carried his momentum through turns three and four to pull up alongside Means for the lead coming off the final corner.
The two drivers raced side by side to the finish with Hammer just edging out Means for his first career A Main win.
Stuckey finished a close third with Gamber just behind in fourth. Adam Noonan slipped back to finish fifth.
Ryan Okuley out of New Bavaria, Ohio, brought out a new car and earned his first Compact A Main feature win of the season after starting outside row two.
Eric Carr maintained his point lead with a second-place finish in the Compact A. Jason Deshler finish third with last week's A Main winner, Josh Bailey ending up fourth. Jeff Goodman finished fifth.
Holland, Ohio's David Lieaff picked up his first Oakshade feature win after starting from the pole in the Dominator Super Stock B Main.
The 12-minute time limit expired during a late race caution that set up a one-lap shootout to the finish in which Amy Clair took a peek to the inside of Lieaff, but could not make the pass. Clair settled for second followed by Jason Drummond, Trevor Wittes and Charles Stuckey.
The final event of the night was the Compact B Main. Geoff Wasnick from Perrysburg, Ohio, led the entire distance after starting on the pole to pick up the checkered flag.
Brandon Paskan took a hit in the points after having issues that forced him to miss his heat race earlier in the night, but drove from the back of the pack to finish second in the B Main behind Wasnick.
Mason Streight slid sideways across the finish line to end up third after contact with Jeff Wells who crossed the line fourth. Megan Elliott finished fifth.
This Saturday night, Oakshade Raceway will host a full racing program of UMP Late Models, UMP Sportsman, Dominator Super Stocks and Compacts.
Gates open at 4pm with hot laps/qualifying at 6pm and racing at 7pm. Adult general admission is just $14, ages 6-11 are $5 and kids 5 and under are FREE! Pit passes are $25.
---