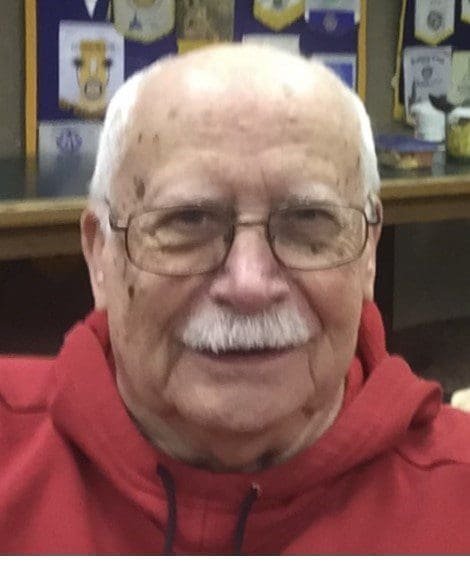 Montpelier High School Graduate
Veteran
Dale Walker, 89, of Bryan passed away at his home on Tuesday, June 6, 2023.  He was born in Montpelier on March 21, 1934 to Clifford and Grace (Foust) Walker.
Dale graduated from Montpelier High School. He proudly served his country in the United States Army.
Dale worked at Kroger in Montpelier and Defiance, where he started as a bag boy and worked his way up to Assistant Manager.
He also worked as the Manager of IGA in Bryan. After retirement he worked at Montpelier Do it Best for 10 years.
He enjoyed watching baseball, football, any sporting events that involved his grandchildren and woodworking.
He is survived by his children, Bradley "Scott" (Betty) Walker of Reynoldsburg, Ohio and Kim (John) Paine of Bryan; 8 grandchildren, twenty great grandchildren; special friends Patty and Sandy; nieces, nephews, other family and friends.
Dale was preceded in death by his parents, and brothers Olen and Earl Walker.
Visitation for Dale will be on Monday, June 19th from 2-6pm at the Thompson Funeral Home in Montpelier. Services will be on Tuesday, June 20th at 10am at the funeral home with Deacon Eric Frank to officiate. Interment will follow at Riverside Cemetery in Montpelier. Military Rites will be performed by the Montpelier Veterans.
In lieu of flowers, donations may be given to the Bryan Park & Rec for youth sports or the Bryan Athletic Boosters.
Condolences can be left for the family at www.thethompsonfuneralhome.com
---