---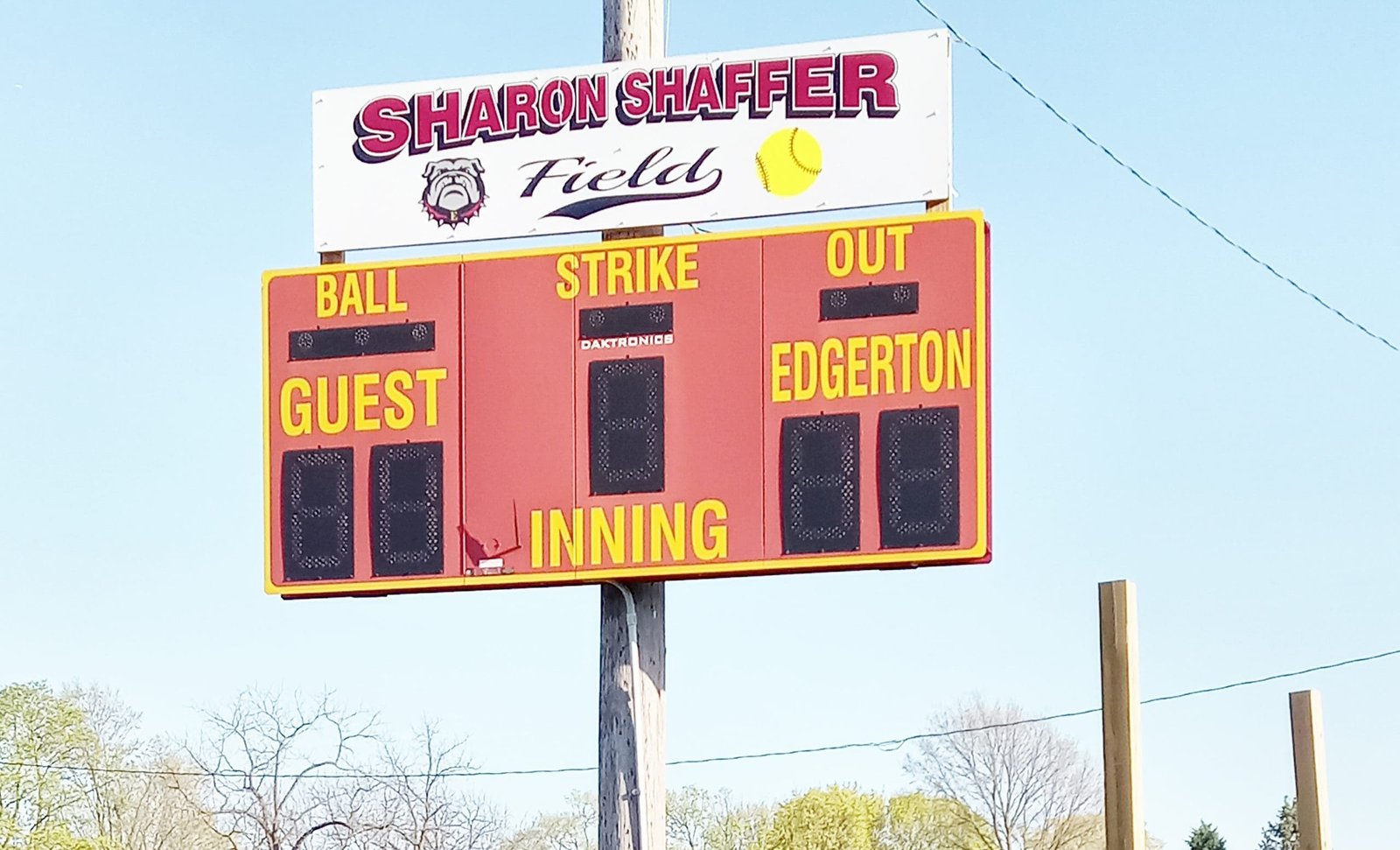 FIELD DEDICATION … Pictured is the new sign, designating the Edgerton softball field as Sharon Shaffer Field. Shaffer was an assistant coach when the Edgerton softball program began in 1990. Shaffer served as head coach from 1993-1998 and again served as an assistant for a time afterwards. For at least the past 16 years, Shaffer was a bookkeeper for the softball team, keeping game scores and vital statistics for the Edgerton softball team.  (PHOTO BY  DANIEL COOLEY, STAFF)
---
By: Daniel Cooley
Edgerton's softball field is now known as Sharon Shaffer Field. A dedication was held on April 11, 2023 naming the field in Shaffer's honor.
One would be hard pressed to find someone who had been more involved with Edgerton softball than Shaffer.
---
Please login to view this news story.  Not currently a subscriber?  Obtain seven days of website access along with the current full color E-Edition (same as the print edition) for just $2.00.