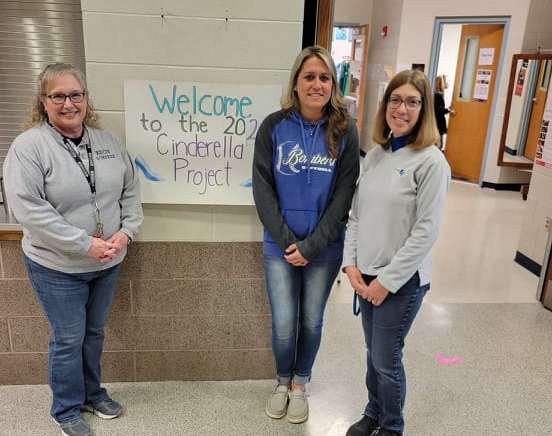 ORGANIZERS … Pictured here are the women behind the project. Left to right is Pam Rupp-host, Tacia Livensparger-newcomer co-host, Annette Peckham- co-host. (PHOTOS BY TRISHELLE SMITH, STAFF)
---
By: Trishelle Smith
The girls entered from the front of the school and were lead in to the band room by multiple pairs of slippers.
As you enter the band room you are met by smiling faces to greet you. The project has many teenage girls helping out to direct girls and help with taking payments for the dresses.
Newcomer cohost Tacia Livensparger reported having attended the event multiple times as a teenager and now as an adult hosting.
Livensparger advised she loves the heart of the project, to not only give girls affordable dresses but to give back to the community with the donation from proceeds. This is Livenspargers first year as a cohost and she had brought a new aspect to the event, with social media.
She has made the event wider spread by creating a Facebook page and an accompanying QR Code on each flier. This Livensparger advised has helped get the word out about the event more and has brought in more donations.
The band room is flooded with dresses of all colors and styles. After taking a walk around the room one can see that the room is set up to make each attendee feel like a princess.
There are dressing rooms and a large four panel mirror for each girl to model her dress in front of before buying. However, there are not only dresses to choose from but handbags and shoes to complete each outfit. This completes the total Princess Cinderella treatment.
All the dresses are donated and are re sold for $10. The women hosting the event wanted each girl to not only be able to afford each dress but also give back to the community. The proceeds from the event will go to the Cancer Assistance of Williams County.
This program holds a special place in the hearts of the women hosting. The Edon Cinderella Project was started in 2005 by Robin Spangler and Pam Rupp. Helping girls afford a beautiful prom dress was Spangler's dream.
Spangler passed away in 2006 from cancer, leaving Rupp to carry on the legacy. Rupp continued on leading the project every year since and has added helpers along the way.
The women hosting have every intention of continuing this event and hopes it grows with each year.
Trishelle can be reached at publisher@thevillagereporter.com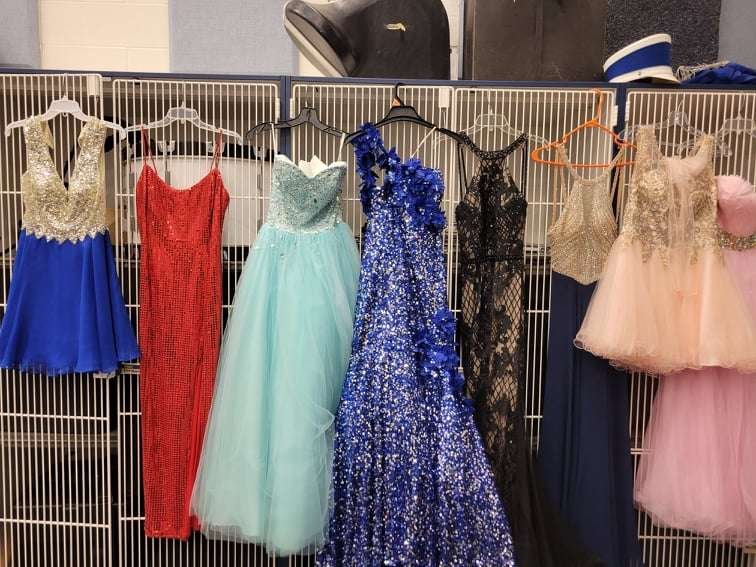 SELECTION CHOICES … Pictured above are some of the options available for sale.
---