---
The Edon Music Department had 12 students participate in the Ohio Music Education Association's (OMEA) District 1 Honors Ensembles this past week.
These honors ensembles were made up of the top musicians from across northwest Ohio based on performance auditions.
The groups rehearsed with top clinicians for two days before performing at the Stranahan Theater on January 22nd. 
HIGH SCHOOL HONORS BAND AND CHOIR … L to R) Zander Kurtz, bass; Lillian Stafford, tenor saxophone; Hope Siebenaler, soprano; Desiree Dunkle, alto, Kendall Siebenaler, alto; and Joseph Boyer, tenor. (PHOTOS PROVIDED)
JUNIOR HIGH HONORS BAND … (L to R) Peyton Robinett, trumpet and Zoe Favourite, trumpet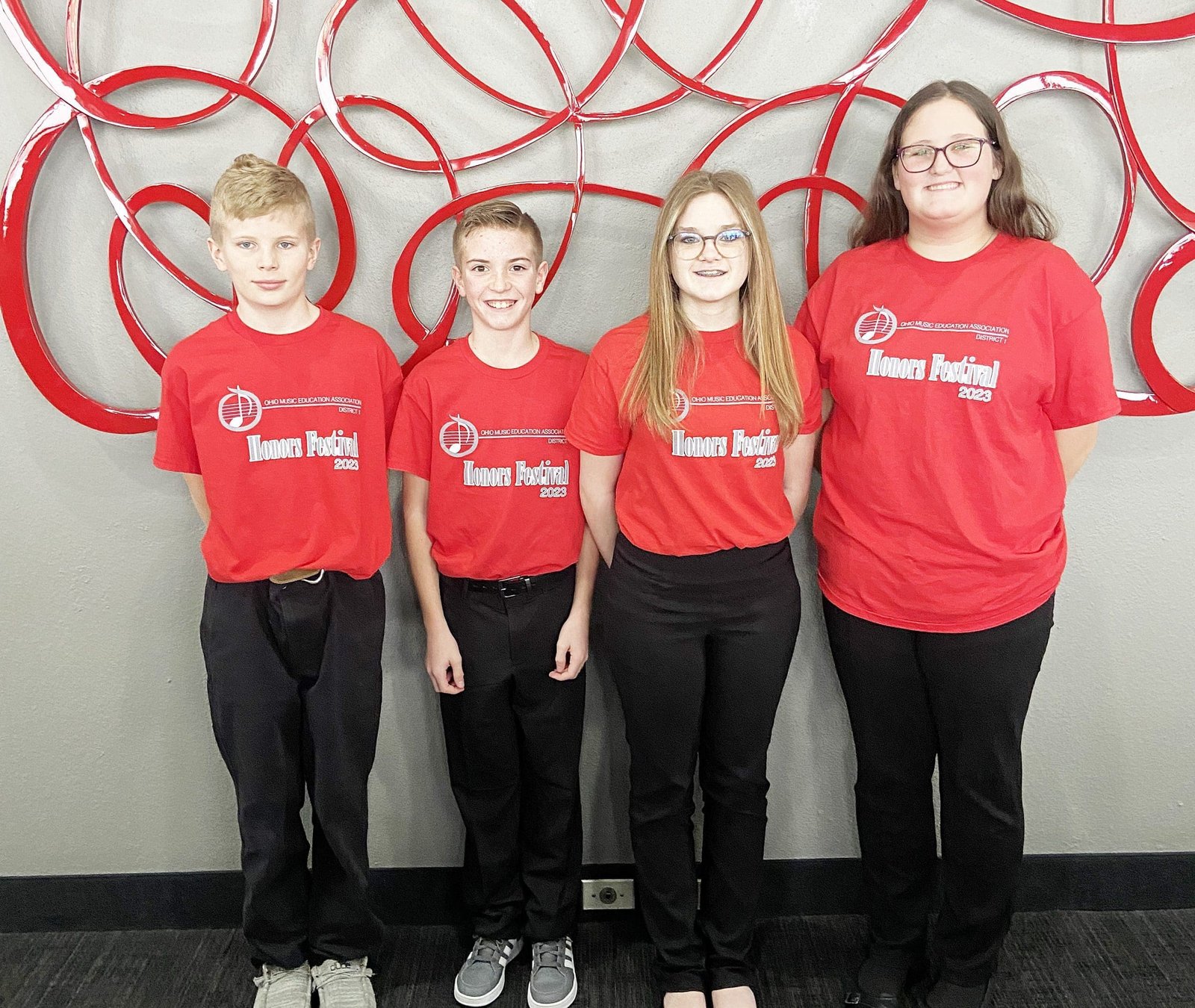 JUNIOR HIGH HONORS CHOIR … (L to R) Skyler Whitney, tenor; Cayden Thiel, tenor; Kara Wiegand, soprano; and Autumn Owens, alto.
---